Diamine Inkvent Calendar 2019/Blue Edition 2020 #25 Happy Holidays
The grand finale and a bonus for Germans, as advent calendars here end on the 24th of December, when we celebrate Holy Night (Heiligabend). Sure, December 25th is the first "true" Christmas Holiday", but … the day before that marks the end of the time _before_ Christmas.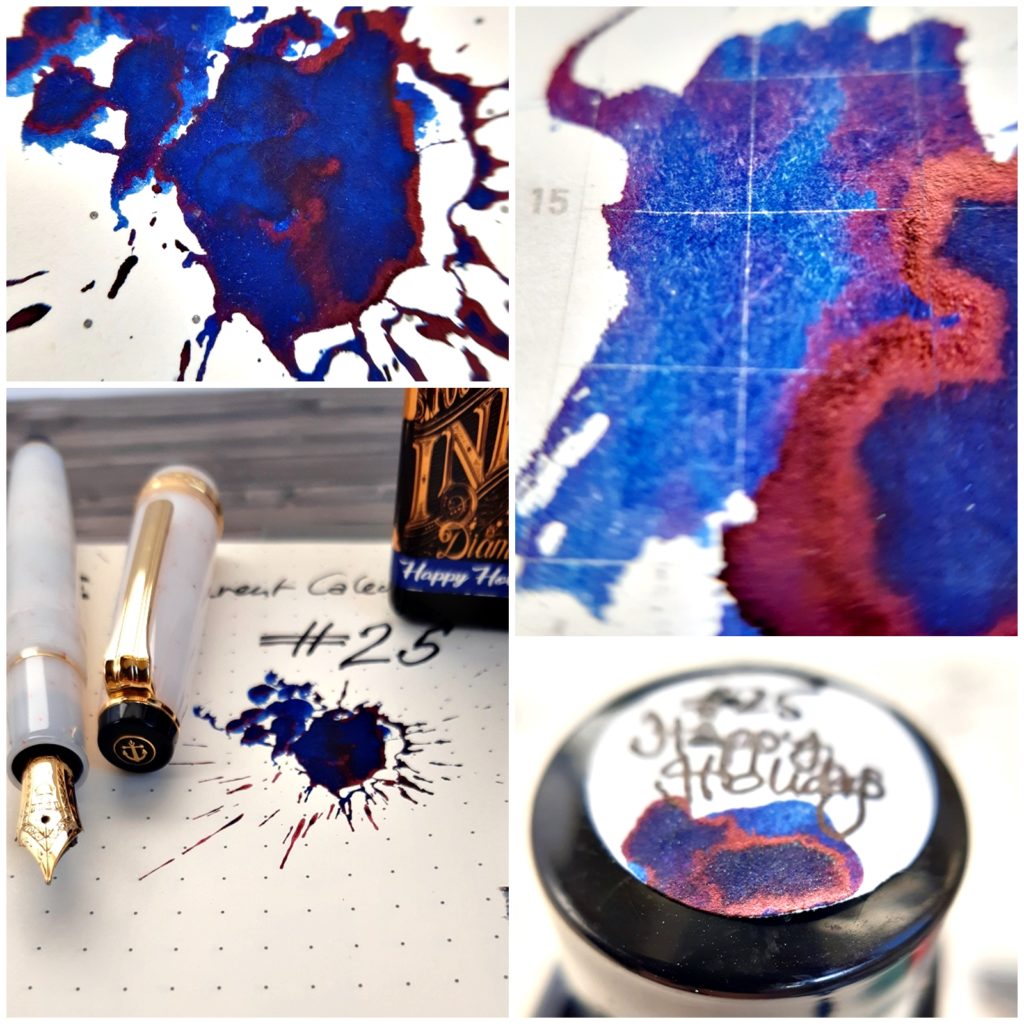 Happy Holidays is a beautiful, dark version of a royal blue, a colour suited for everyday writing and yet festive and special. I really like it and, since it was the only ink that did not come in a small 7 ml bottle but in a standard 30 ml bottle that Diamine uses for its regular inks, I have plenty left to give this one also more chances in other nibs.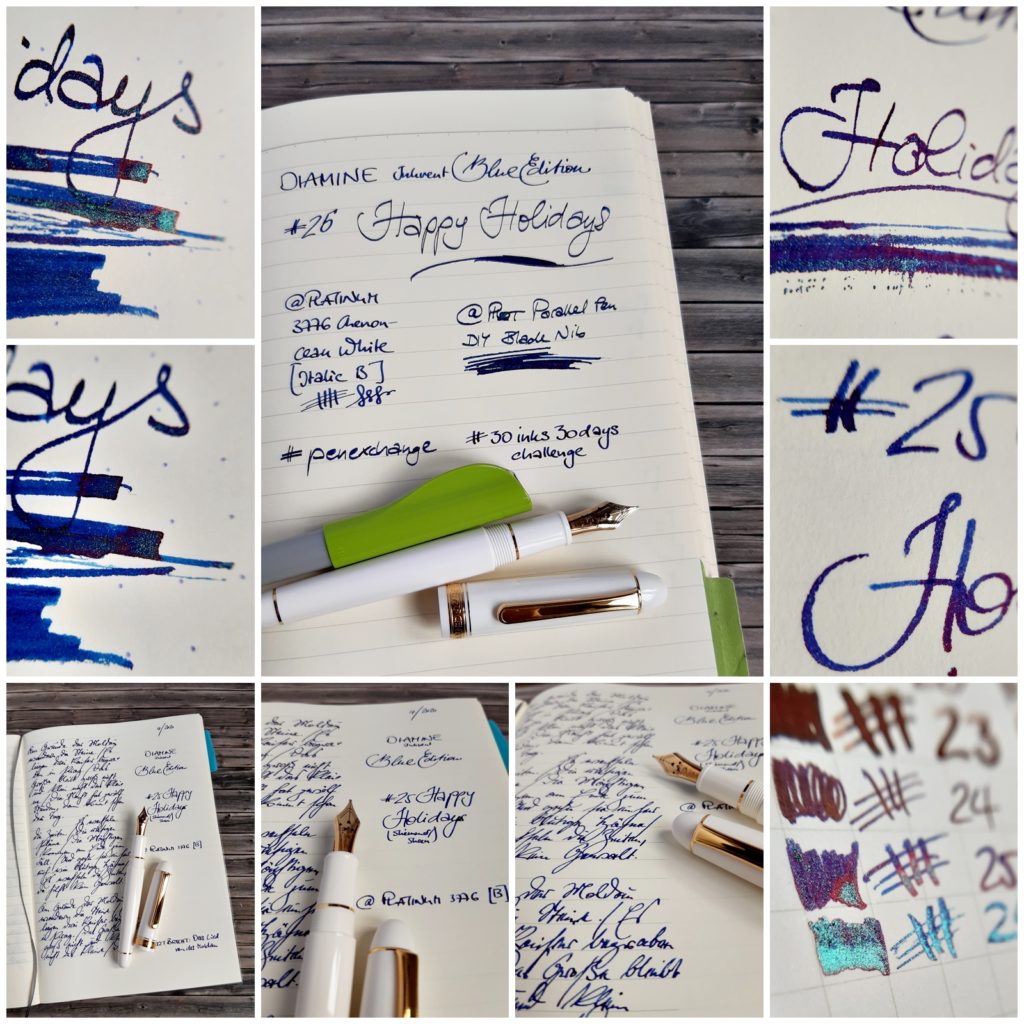 In December it was used in a Sailor Pro Gear Slim Shikiori Yukitsubaki HF nib and showed zero glitter. None! Compare that to the huge glitterfest it started in a modified Pilot Parallel Pen where I cut off parts of the nib to make a sort of blade nib. No glitter visible in the Platinum 3776 Chenonceau White B, though. Strange …