Diamine Inkvent Calendar 2019/Blue Edition 2020 preparation and explanation
An advent calendar with ink!? Strange to think that this had not been done before, right? I mean, you could get the weirdest things put behind 24 little doors or into boxes and sell it for a ridiculous amount of money … Well, 2019 marked the first year of an ink calendar by a well-known brand such as Diamine. Do not think or ask about the price, as cost was prohibitive once considered the money-per-ml-ratio. So, I did not calculate but only checked my poor bank account to empty it even more. I speculated that the fun, the event-character of this whole experience would be worth it, and, heck, yeah, it was.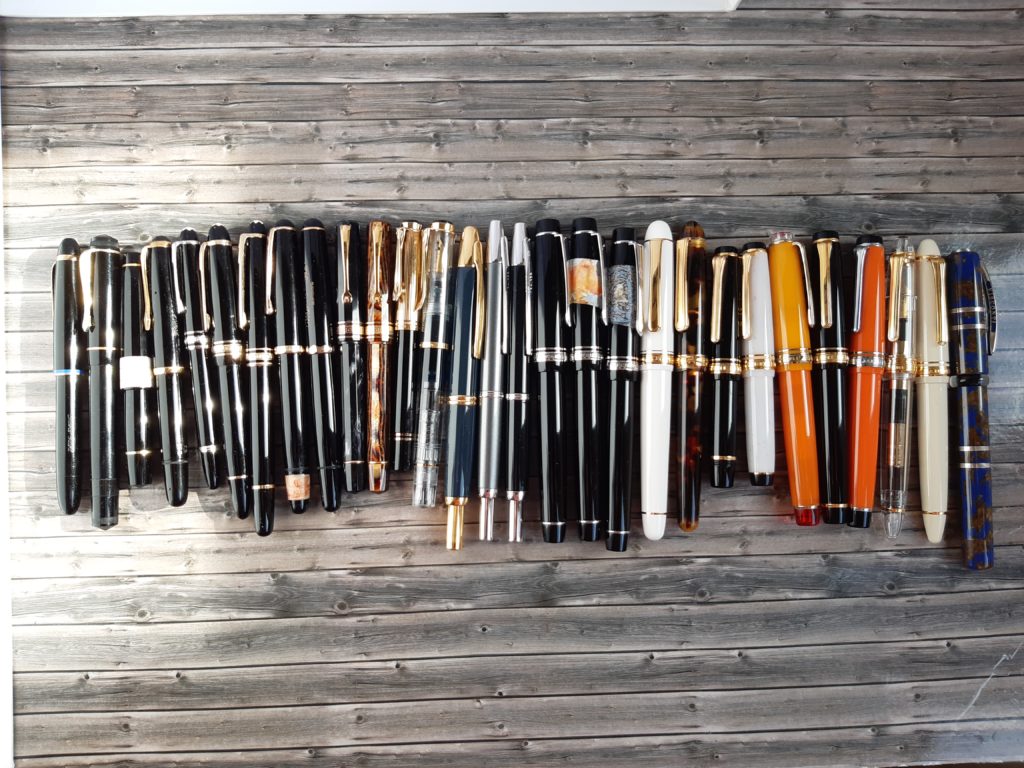 A kind of challenge evolved and many people on Instagram and in blogs participated in showing one ink per day. Kelli on mountainofink.com prepared an overview beforehand that I used (admittedly, kind of cheating) to plan which inks would go into what pens. December was a very busy month for me so I was relieved to be able to plan without really opening all my doors before they were due. I started out with an ink a day but soon came to realise that I would not even be in Germany on some days so I had to prepare things 4-5 days ahead. Still, it did not become a chore or too much pressure; having fresh ink every day and sometimes travel with the pens and use them all was as great as was the interaction on Instagram. You may find my posts with the hashtag #diamineinkvent or #diamineinkventcalendar on my Instagram account.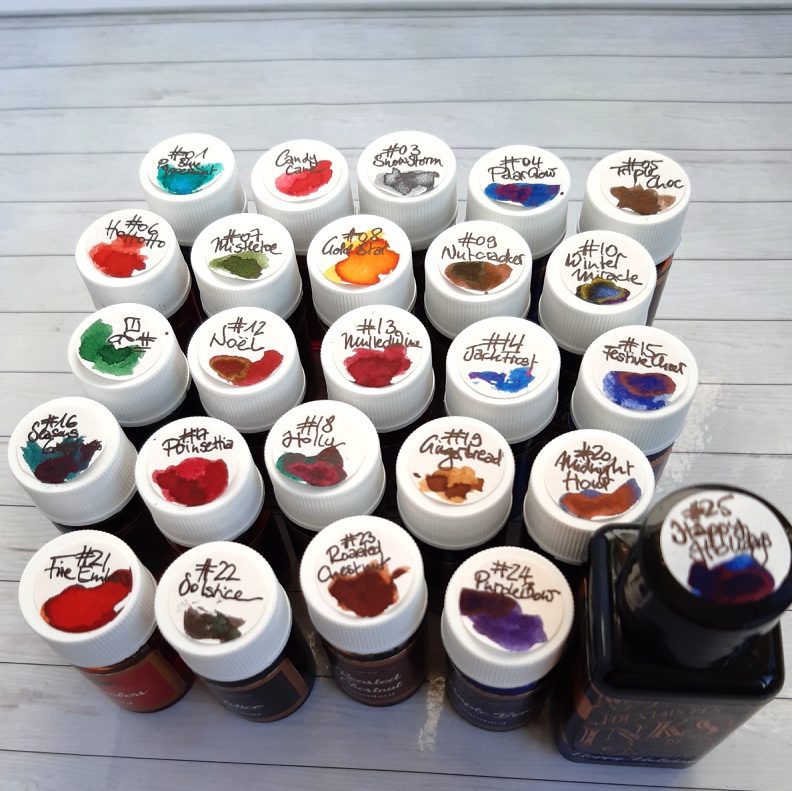 As you may have seen, I used many many pens for that, all the little bottles were assembled and a lightfastness test revealed interesting — yet foreseeable — weaknesses: Both greens faded badly, the blues mostly lost their shine and became much more grey, the reds held up well enough. I might add a pic once I got to photograph the test from June.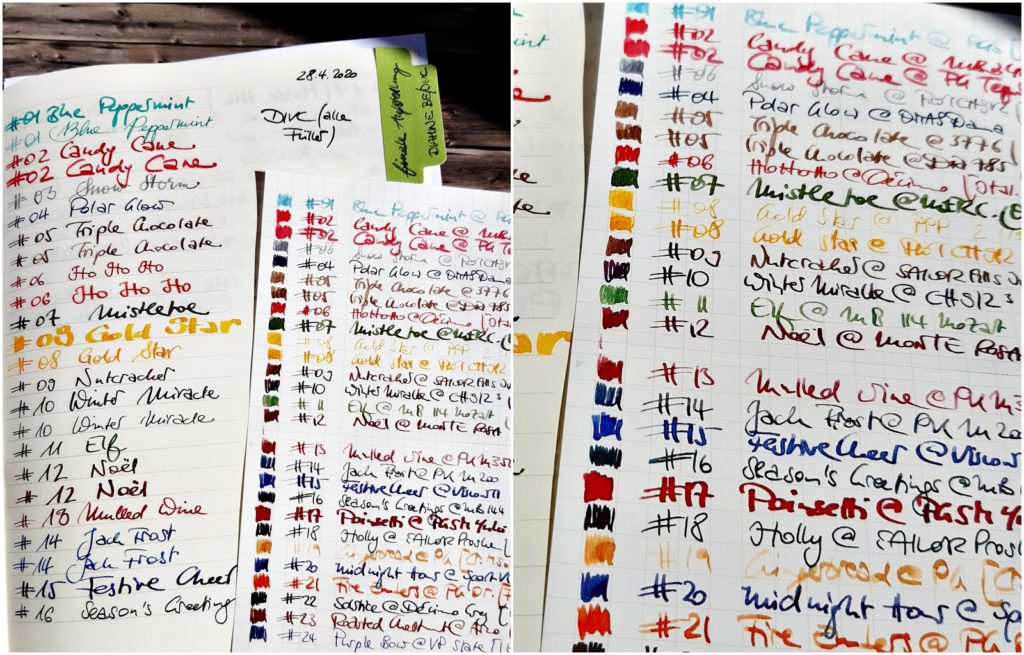 Why did I revisit these inks in April? I was asked to participate in a group review (I badly failed to submit everything in time as my blog was not finished early enough and the plague called Covid-19 basically turns everything upside-down since mid-March …) but I did manage to write at least a page with every pen and participate in the #30inks30days challenge in the German Penexchange forum, also cross-posting my pictures on Instagram and the Fountain Pen Network site.
Today marks the beginning of a new challenge on Penexchange, the #50shadesofbluechallenge. There is an "official" list for everyone to participate with a certain ink every day, where members of the forum could sign up for as a kind of "patron" for this ink to make sure every day is covered, but I have my own list of surprise list of 50 blue inks (nothing exotic) that I will post here and on their respective pages in the forum. Some of the inks on the list will be "hosted" by me, and some of the other inks I do have and will participate. We'll see how far I get, as I also want to post these with the hashtag from above on my Instagram.
I have inked up about 20 pens already, so all days up to July 19 should be covered …
Skip back to main navigation