Diamine Inkvent Calendar 2019/Blue Edition 2020 #24 Purple Bow
Blurple. This is what inks are called that are in-between blue & purple. Purple Bow, ink no. 24 in Diamine's Inkvent Calendar, is such a blurple ink.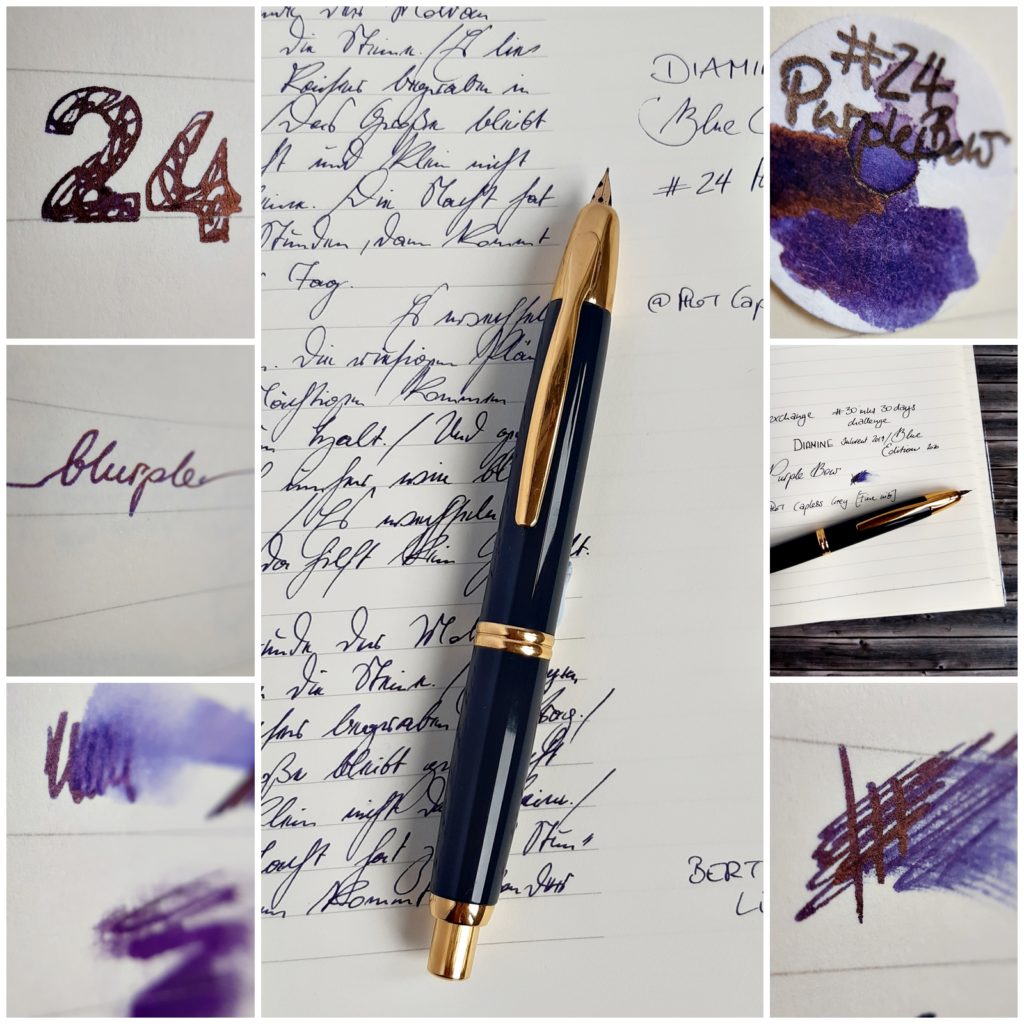 It is a nice ink, well behaved, supposedly a standard ink but I found it to have quite some sheen and be pretty saturated. It was used in a Pilot Parallel Pen 2.4 mm and a Pilot Capless F.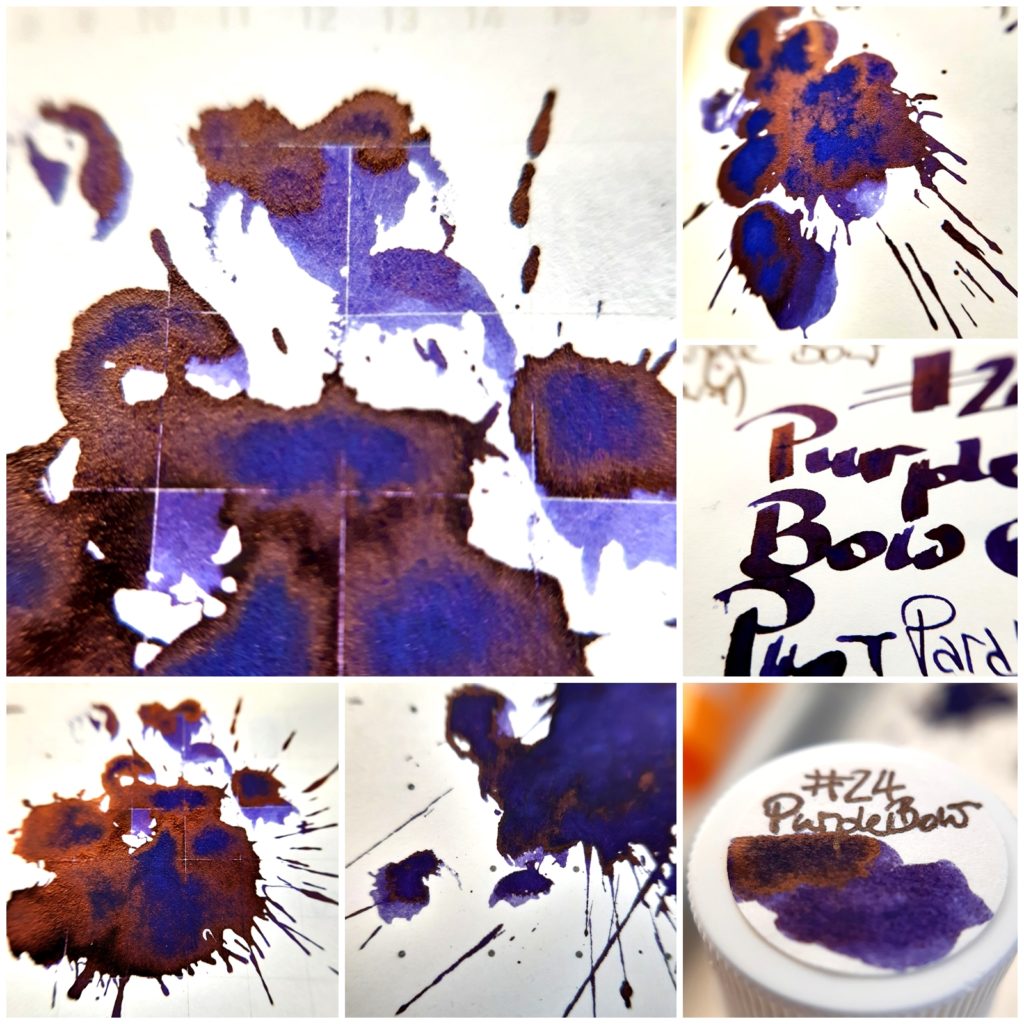 I am sure I did not give this ink the chance — i.e.: the pen & nib — it might deserve & need to shine, so I'll probably have to revisit it at some point in the future to see whether I like it more in wider nibs.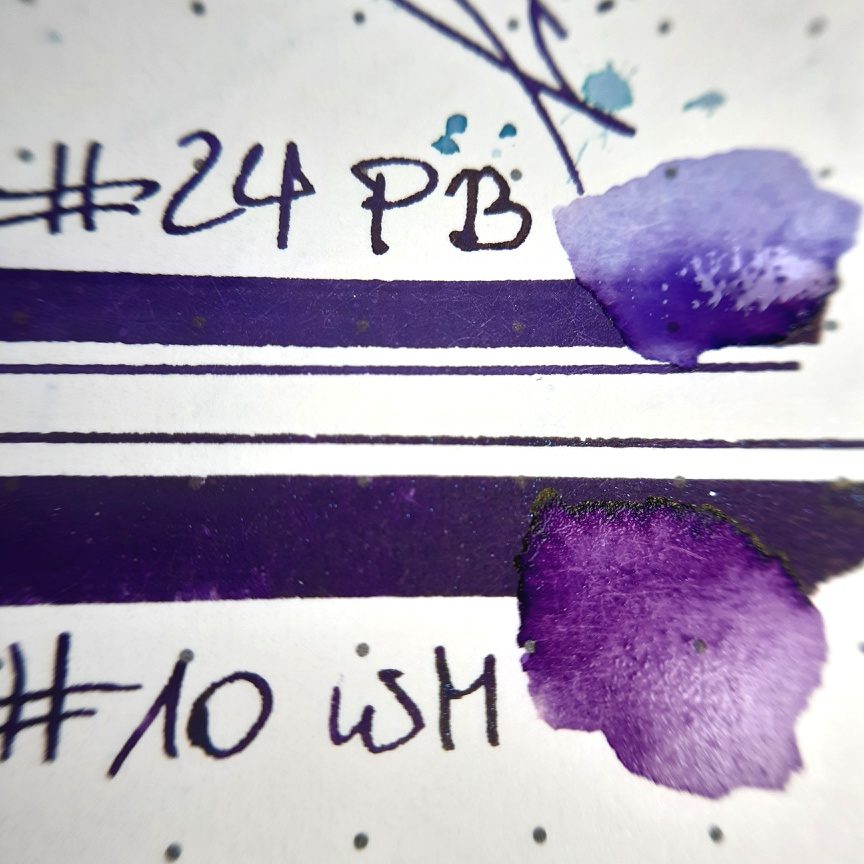 Ink no. 10, Winter Miracle, is quite close, like #24 plus glitter, but compared directly you might see e hint of a difference, at least when water is added to show what lies underneath the dark saturation.
Skip back to main navigation