Diamine Inkvent Calendar 2019/Blue Edition 2020 #23 Roasted Chestnut
Diamine seemed to mainly serve certain groups of colours with this calendar: Blues were strong, reds and browns. Roasted Chestnut was the last of the browns, so a little comparison might be useful. The picture below shows on the right #05 Triple Chocolate, #09 Nutcracker, #19 Gingerbread and #23 Roasted Chestnut.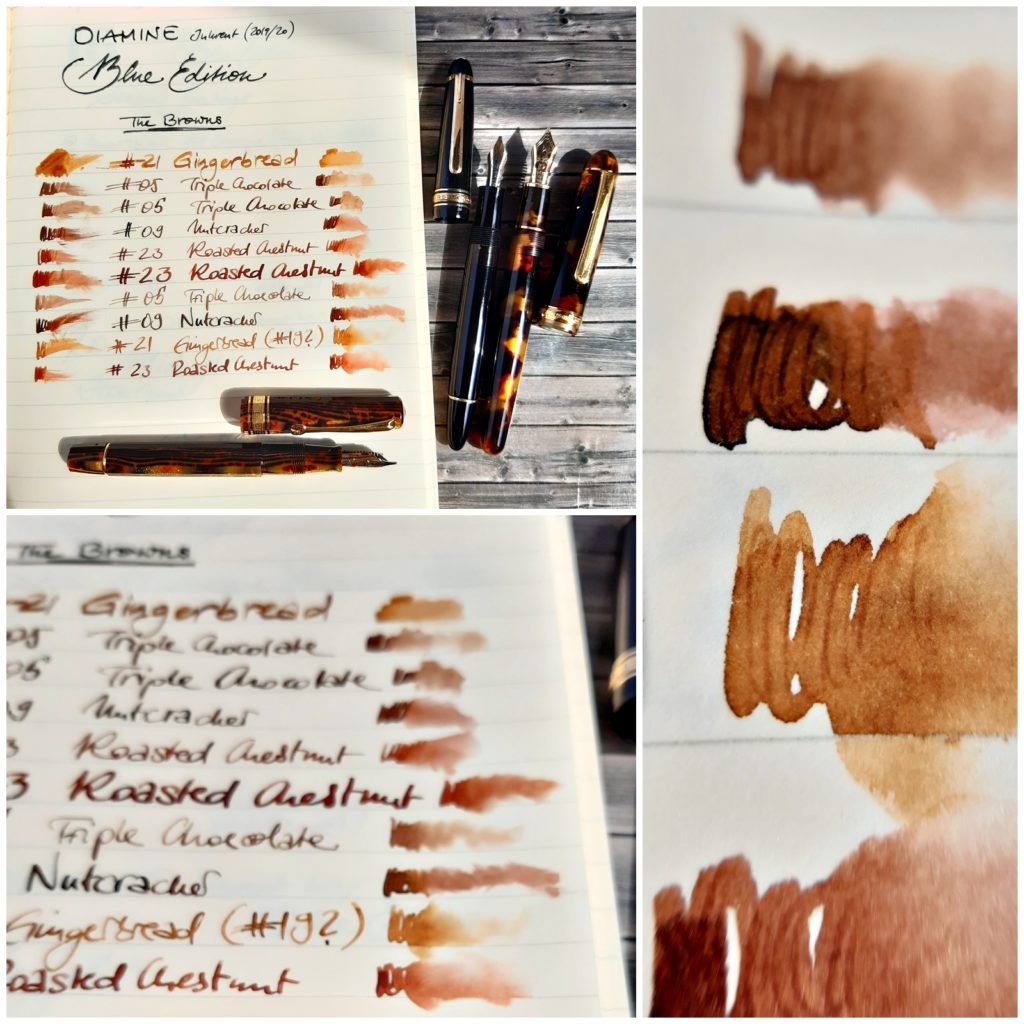 In December I used a Pilot Custom Heritage 912 FA, a Pilot Parallel Pen 3.8 mm and an OMAS Milord (Paragon? #notmypen) with a 52° nib.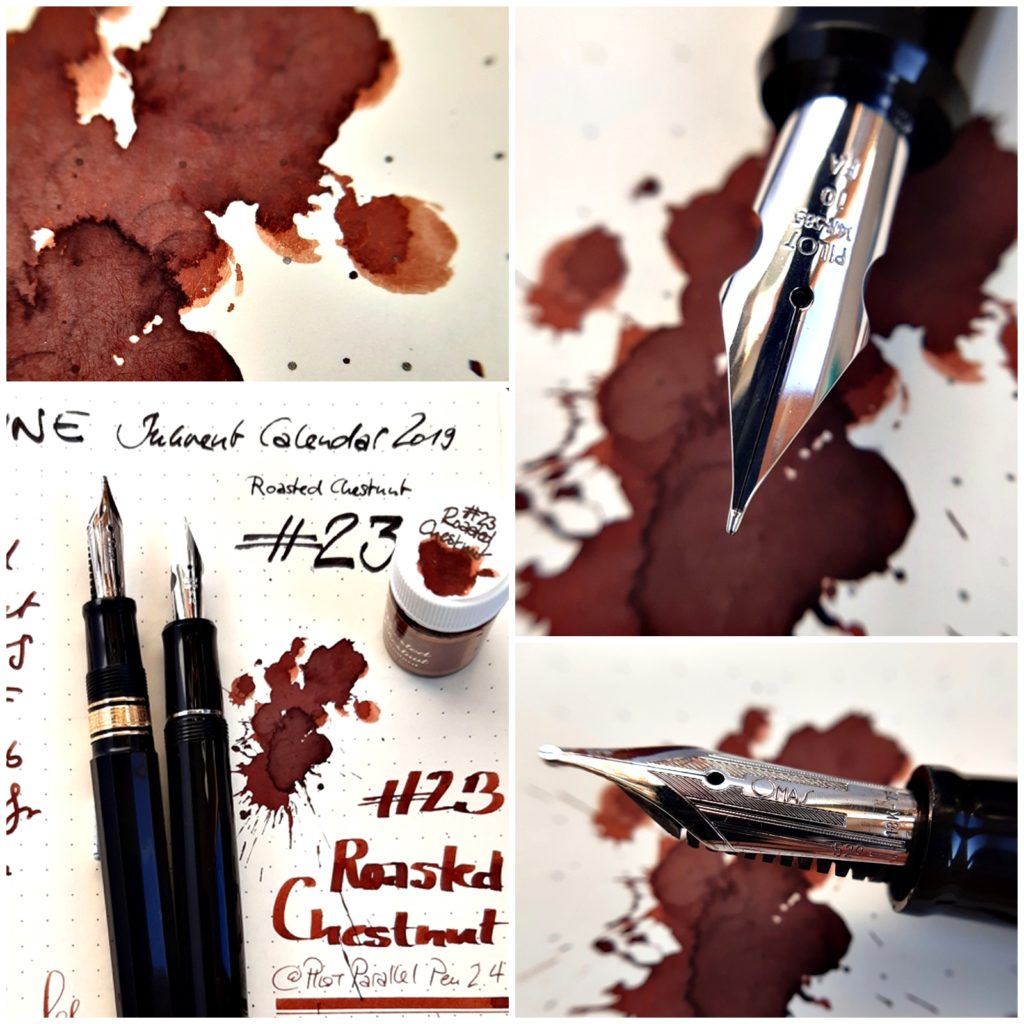 This year I put this ink in various pens & nib widths: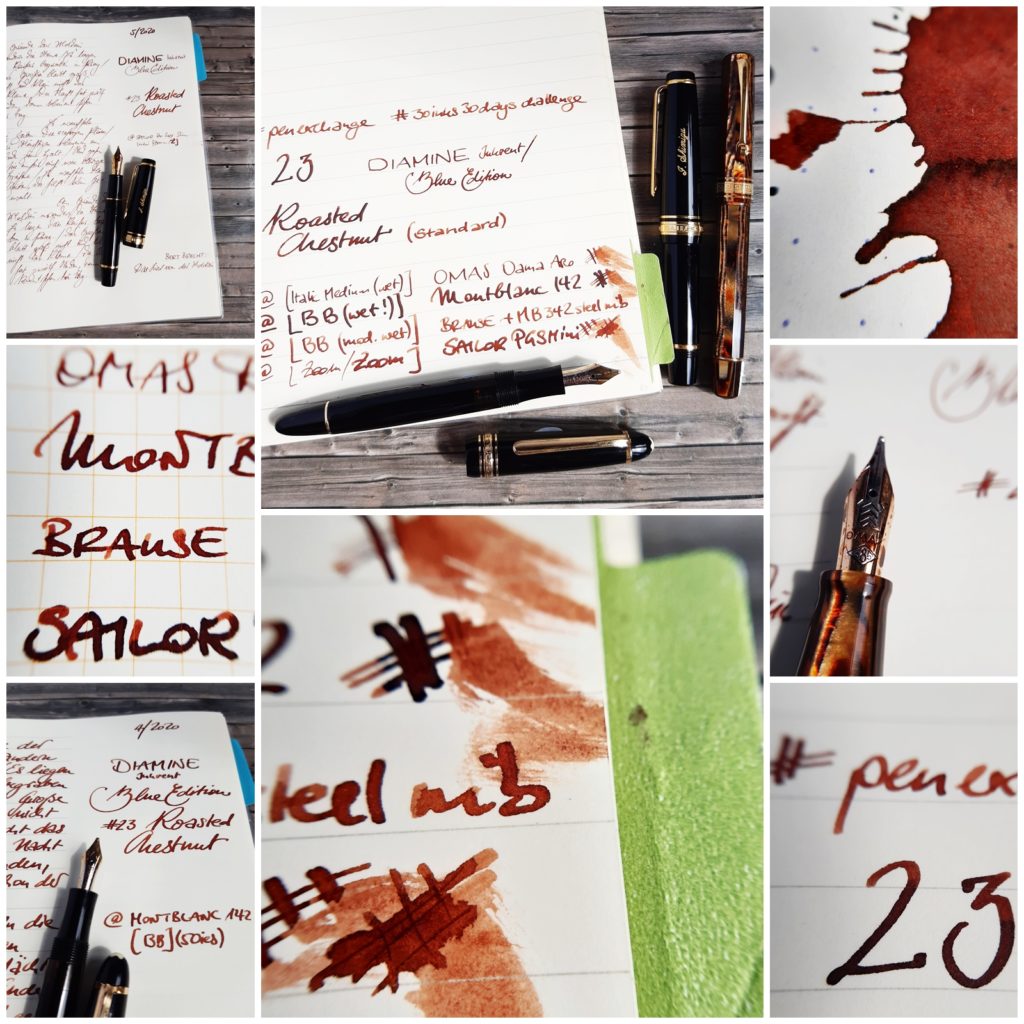 A small OMAS Dama Arco Bronze Celluloid IM, a Brause BB, a Sailor Pro Gear Slim Mini Zoom, a vintage Montblanc 142 BB and a Platinum Century 3776 Tortoise Celluloid B.
Skip back to main navigation