Diamine Inkvent Calendar 2019/Blue Edition 2020 #16 Season's Greetings
Season's Greetings, the 16th ink behind the little Inkvent calendar's paper doors, had to grow on me. This very saturated deep green / teal / petrol could be misunderstood as a duplicate of another sheening ink that was to follow, but, beware, I'll provide a direct comparison and, lo & behold, both a different from each other — and similar candidates as well.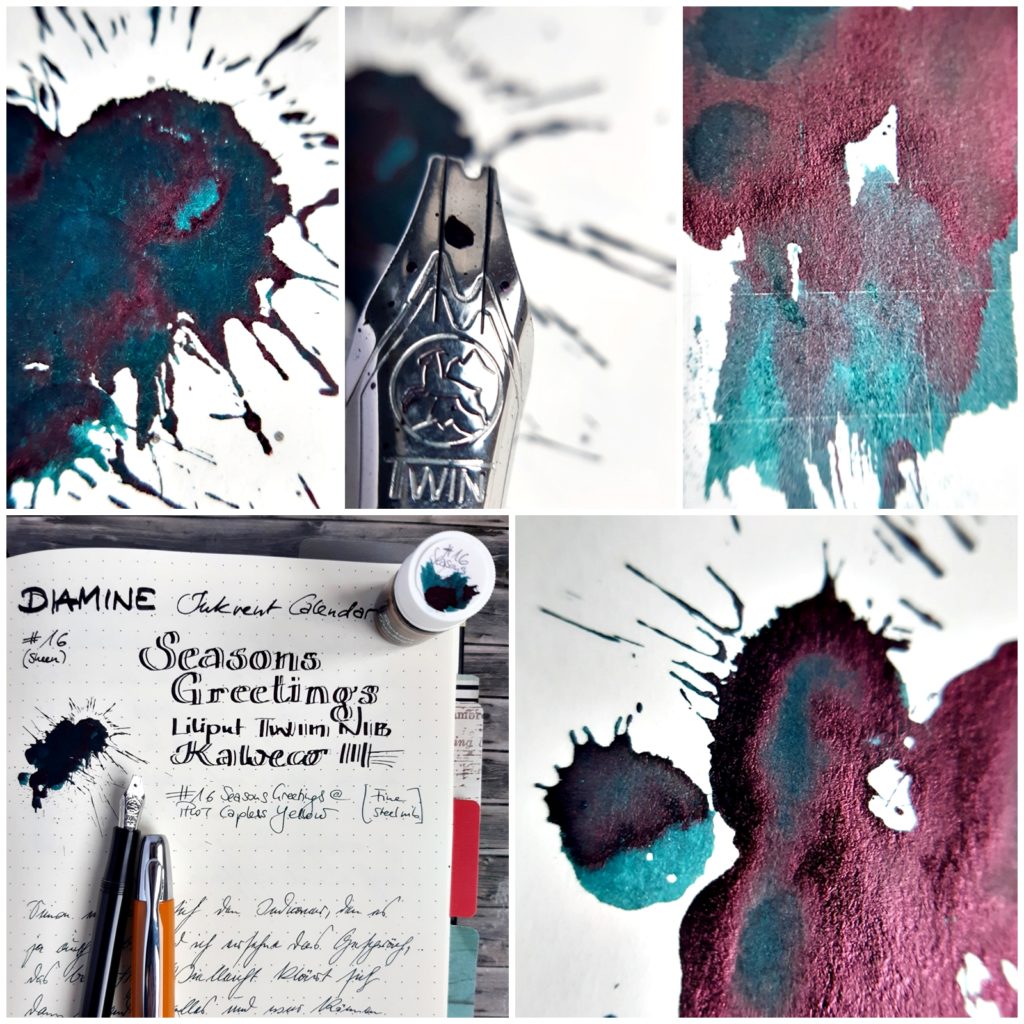 Season's Greetings behaved okay in a fine-nibbed Pilot Capless and also okay in a Kaweco Liliput with a somewhat extreme Twin Nib, a wide nib with two slits (like a music nib has) but a cut-out at the very edge of the tip, so you can produce a fine and a parallel wide line simultaneously.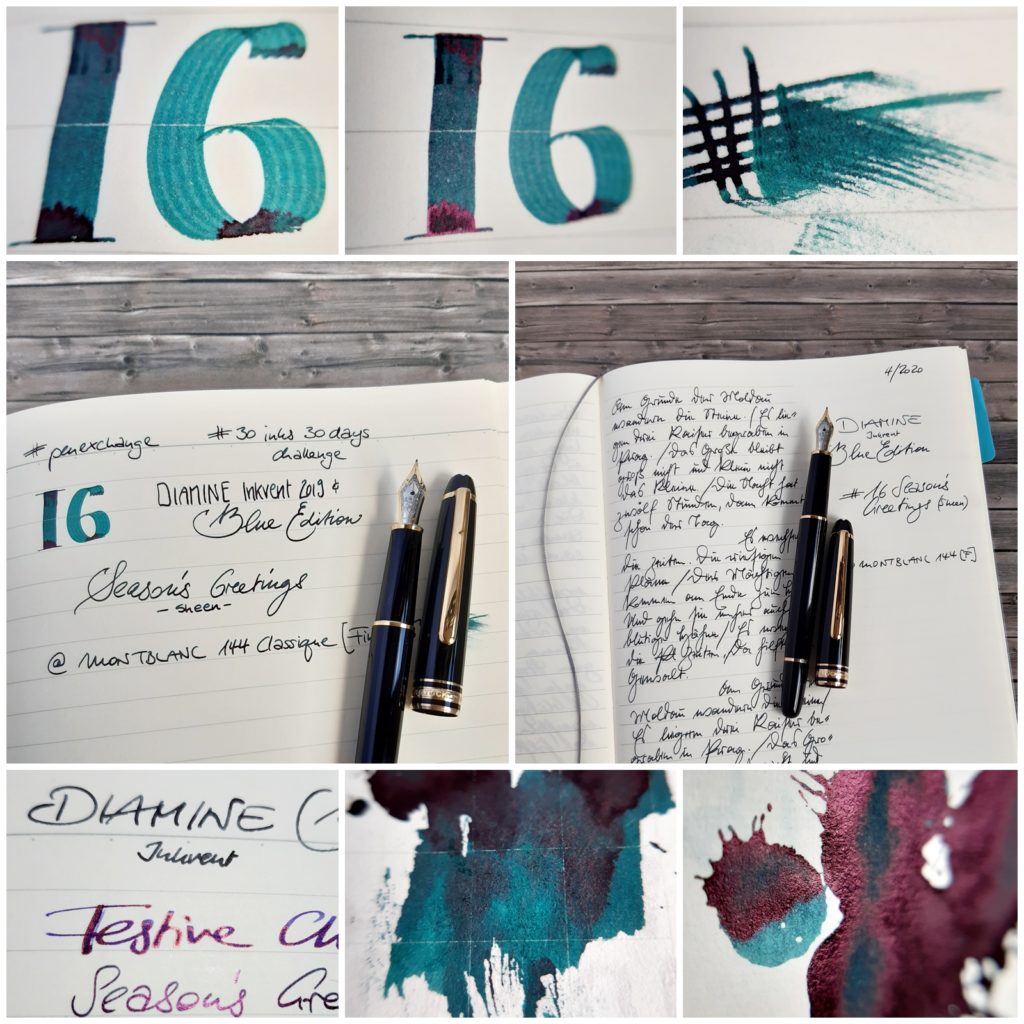 In April I used it in a perfectly tuned Montblanc Classique 144 F and wow! this time around I loved this ink. As a heavy sheener you could expect smearing, but I did not notice much of that in normal writing, although I am right handed, so lefties might beware of these sheeners.
Skip back to main navigation