Diamine Inkvent Calendar 2019/Blue Edition 2020 #15 Festive Cheer
Another winner! Festive Cheer is a deep, rich blue with loads of coppery sheen. It did work in all the pens I threw at it: A vintage Kaweco Sport V16 with a generous B nib, a fine nibbed Sailor Pro Gear Slim HMF, a sometimes finicky Pelikan M350 IM and a Visconti Saturno (? it is a sort of prototype, acquired before Visconti used the clear glass ring as an ink window from 2019/20 on, #notmypen ) with a stubbish broad nib.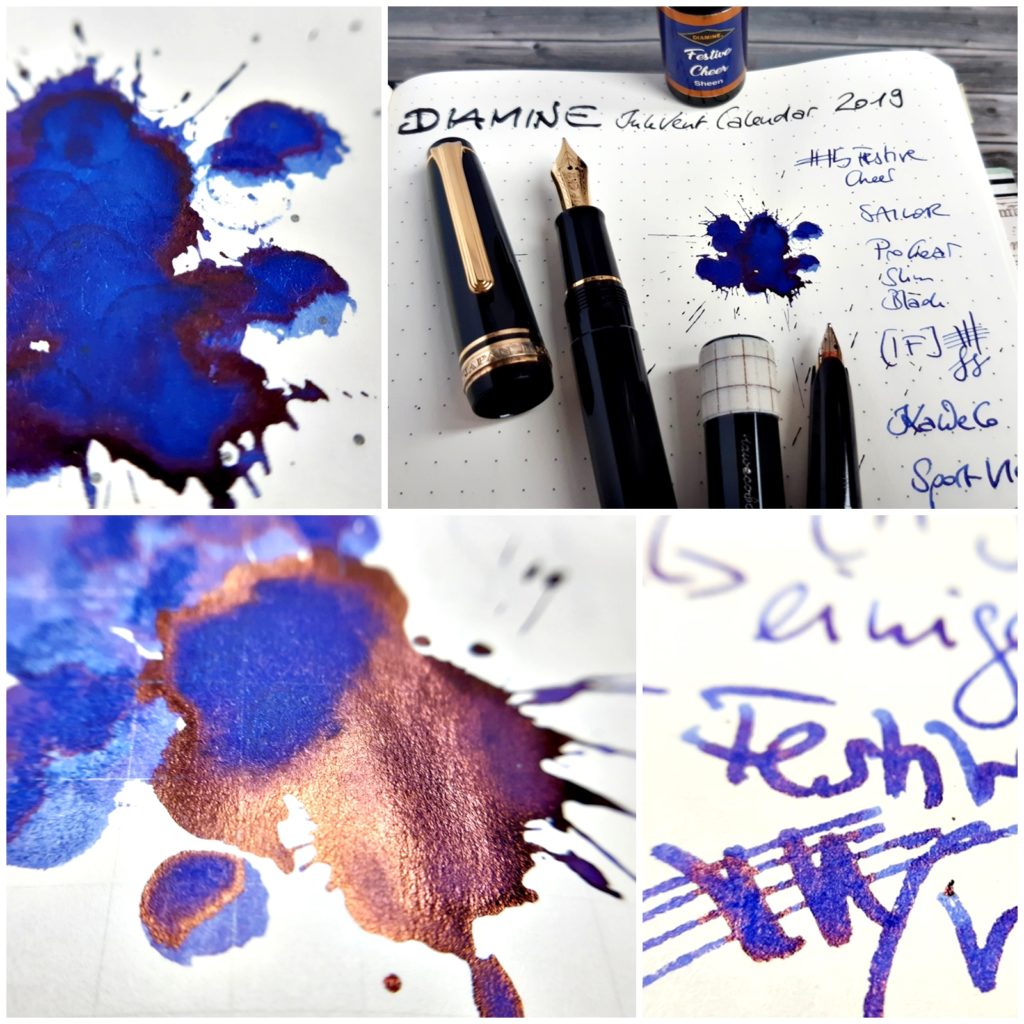 Diamine, you did a fantastic job with these inks, and in a way I am grateful that there are about 5-6 inks I am not so thrilled about, because otherwise … I would not know where to start and stop picking inks to buy in the 50 ml bottles of all these, re-released as part of the Blue Edition since spring 2020.