Diamine Inkvent Calendar 2019/Blue Edition 2020 #14 Jack Frost
"Shimmer & Sheen" does the bottle promise … and the ink holds up!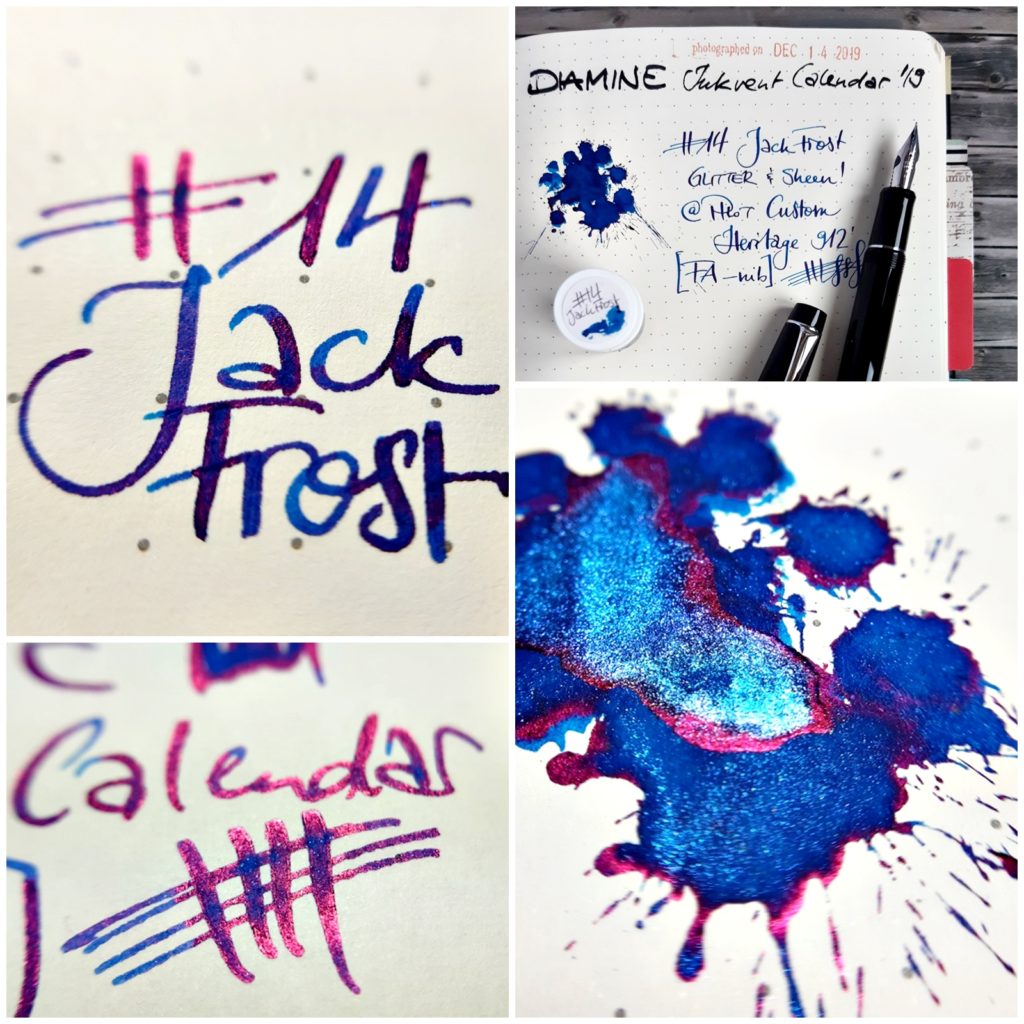 Jack Frost ist a sparkly turquoise leaning blue with bluish shimmer and loads of sheen. I loved this ink in a Pilot Custom Heritage 912 FA in December, where it sat for about 10 weeks without problems and got refilled three times without rinsing. I still have it in a Pelikan M200 Clear Demo with a wet BB nib, the M shown on the pics also worked well.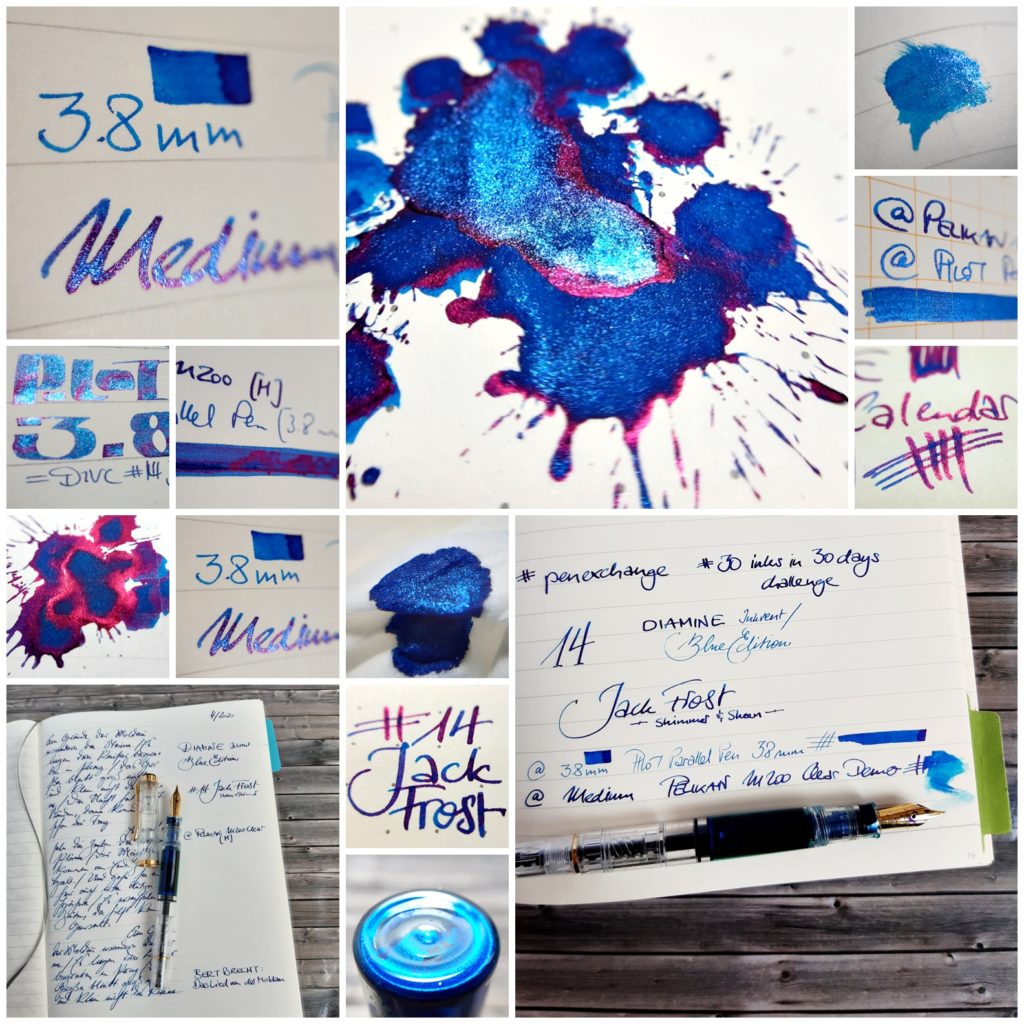 This is one of the inks that I wanted back and make made we glad that all the Inkvent Calendar inks are re-released within Diamine's Blue Edition. Again, not suitable for anything serious but heck, is this ink fun!
Skip back to main navigation