Diamine Inkvent Calendar 2019/Blue Edition 2020 #17 Poinsettia
Ahh, another flower ink! Poinsettia has the exact colour of the deep pinkish/red leaves of the poinsettia flower. This ink was one of many that I did not wash out of my pens but used up until the very last drop.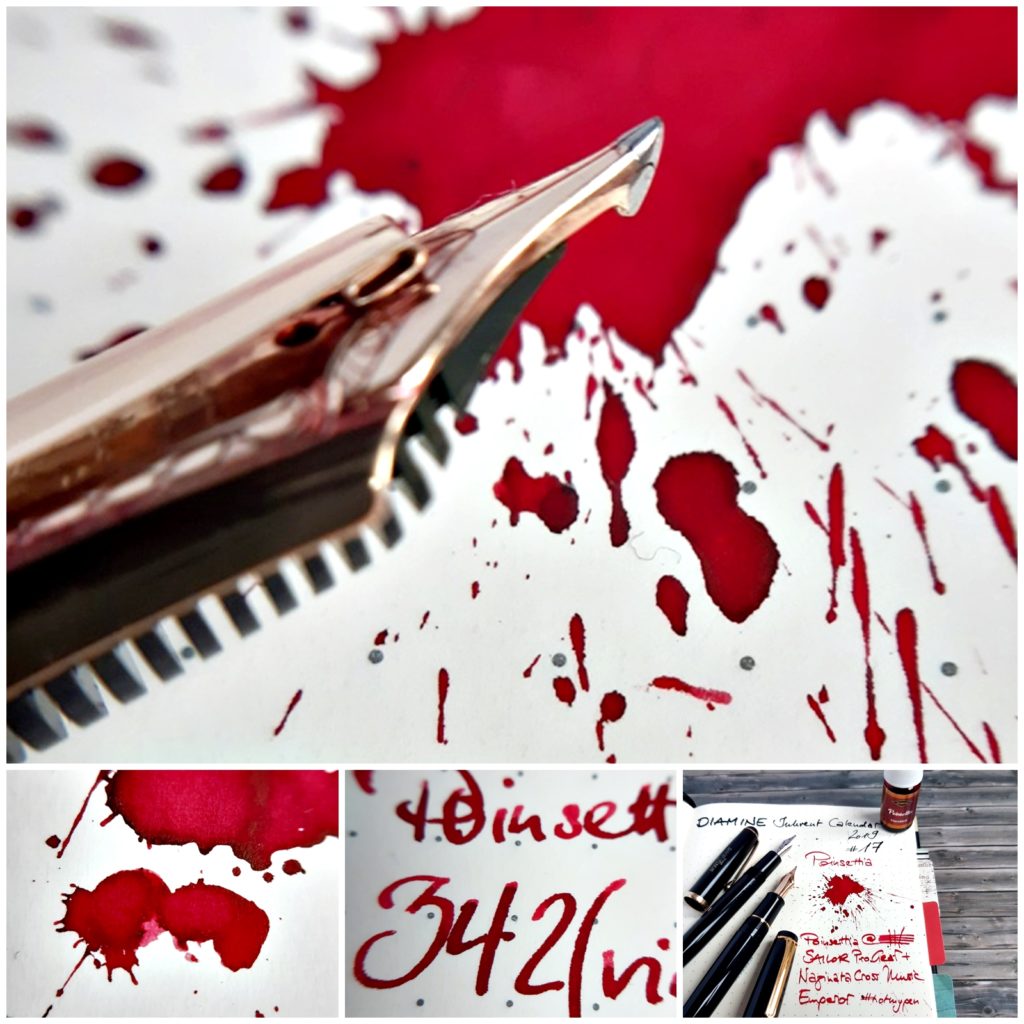 Diamine calls this a standard ink, but its saturation level and the overall properties of this ink made it a welcome flash of colour back in December, when I slowly made my way through the calendar inks, and also in Late March/April, when I revisited all the inks from the Inkvent Calendar. Diamine re-released all ink as part of their Blue Edition (in the cutest 50 ml bottles ever!), and Poinsettia made me happy every time I picked it up.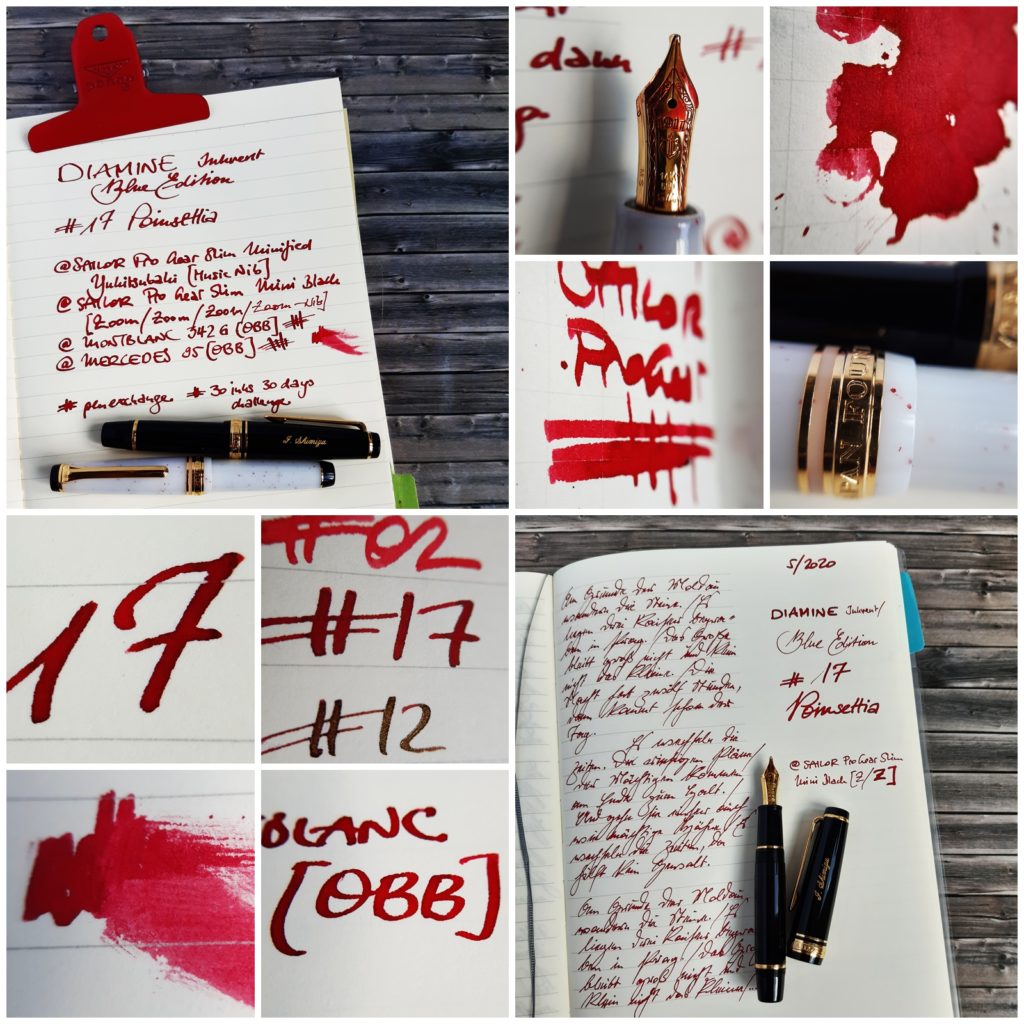 Poinsettia made its way through several pens. On the pictures you can see some of them: A Sailor Pro Gear with a Naginata Cross Music Emperor nib #notmypen , a vintage Montblanc 342 with a steel OBB, a vintage Montblanc 342G OBB, a Sailor Pro Gear Slim Mini Black with a Zoom nib and a Mini(fied) Sailor Pro Gear Slim Shikiori Yukitsubaki with a Music nib.
Skip back to main navigation