Diamine Inkvent Calendar 2019/Blue Edition 2020 #05 Triple Chocolate
Triple Chocolate was ink no. 5 in the funsiest advent calendar ever. And what an ink! Browns are difficult to get right for me, but this brown with standard properties is subtle yet interesting, elegant, and leaning towards the cooler end.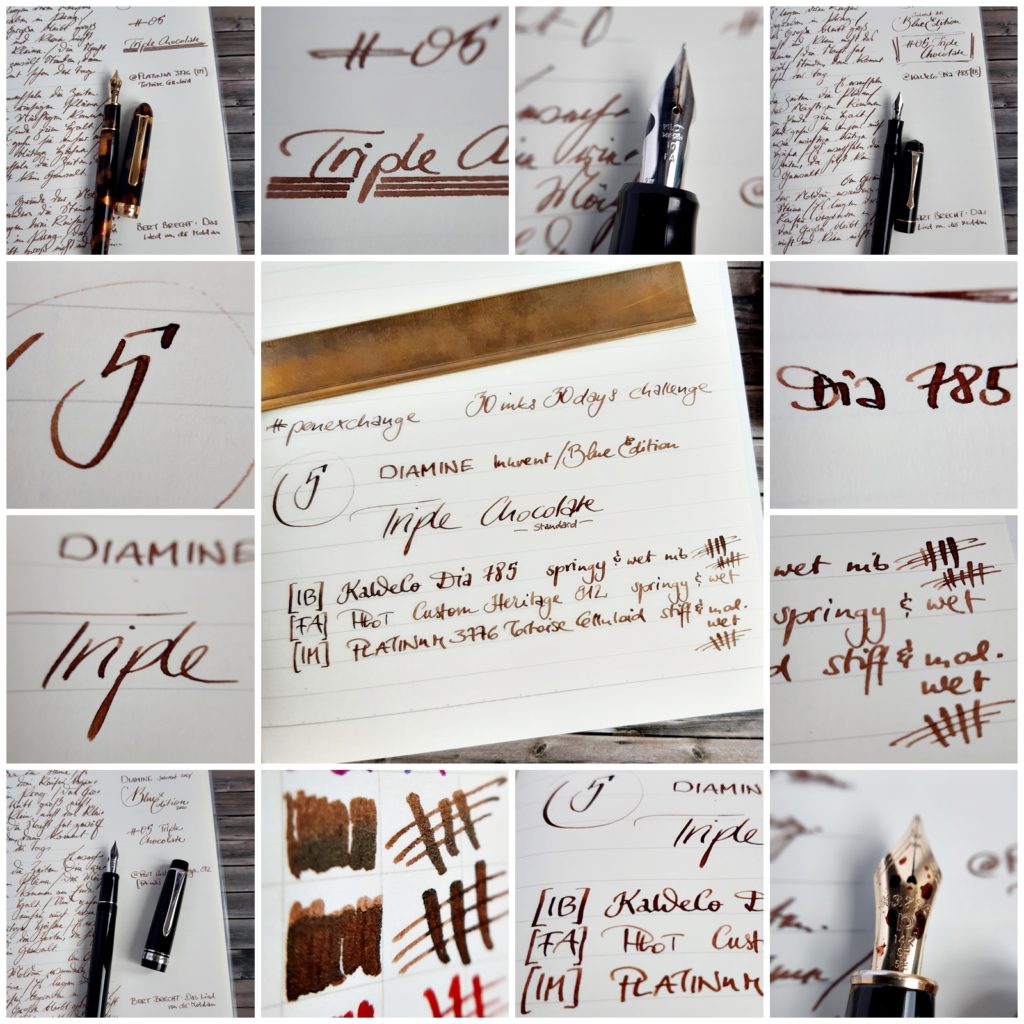 I had this ink in a Platinum 3776 Century Chenonceau White with a DIY italic medium nib in December; in April it sat in three pens: A Pilot Custom Heritage 912 FA, a vintage Kaweco Dia 785 IB and a Platinum 3776 Tortoise Celluloid B.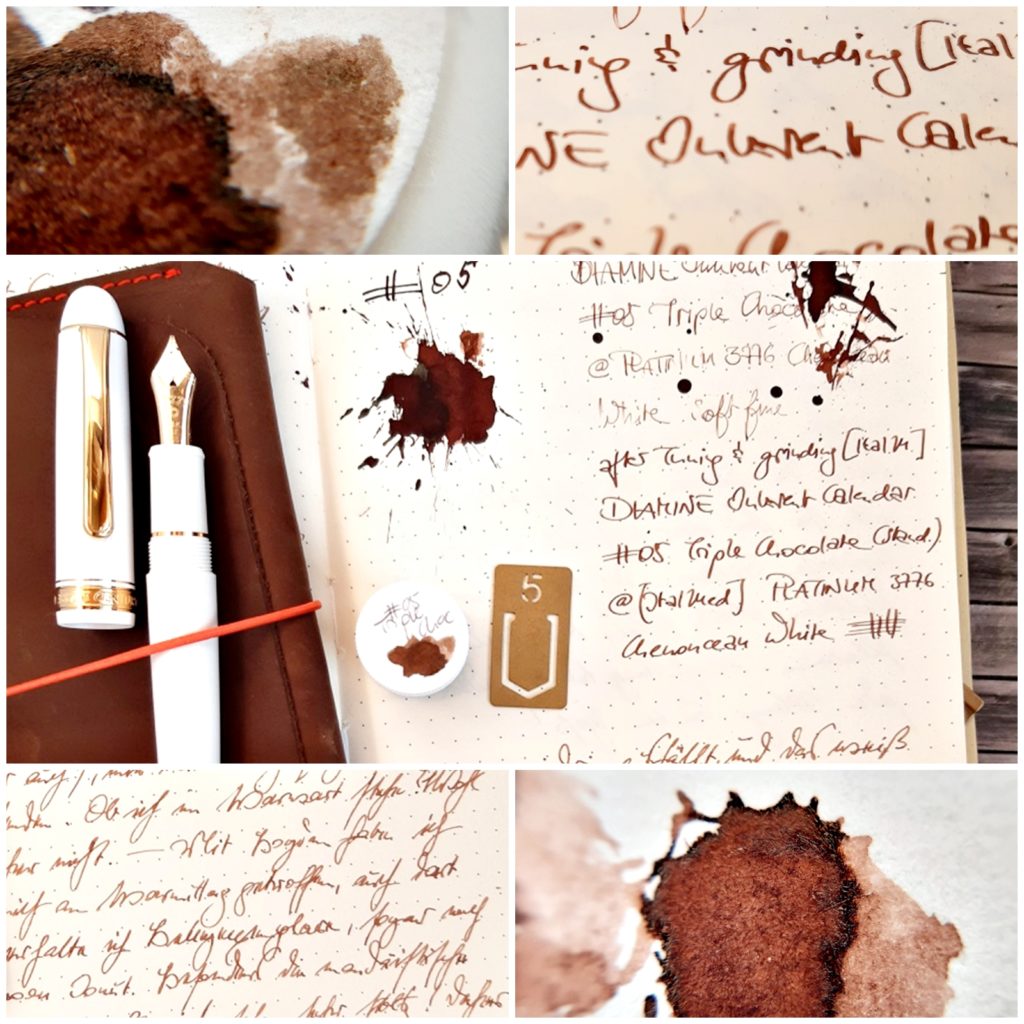 As almost any Diamine ink there were no flow or staining issues whatsoever. And although I liked pretty much all of the 25 Inkvent inks, this belongs to the 4 or 5 I have to have again in a bottle.
Skip back to main navigation