Diamine Inkvent Calendar 2019/Blue Edition 2020 #04 Polar Glow
Polar Glow needs time.
As with most sheening inks you probably see the sheen effect immediately after inking up your pen. But … but leave the ink in the pen for a while and whole pages start glowing!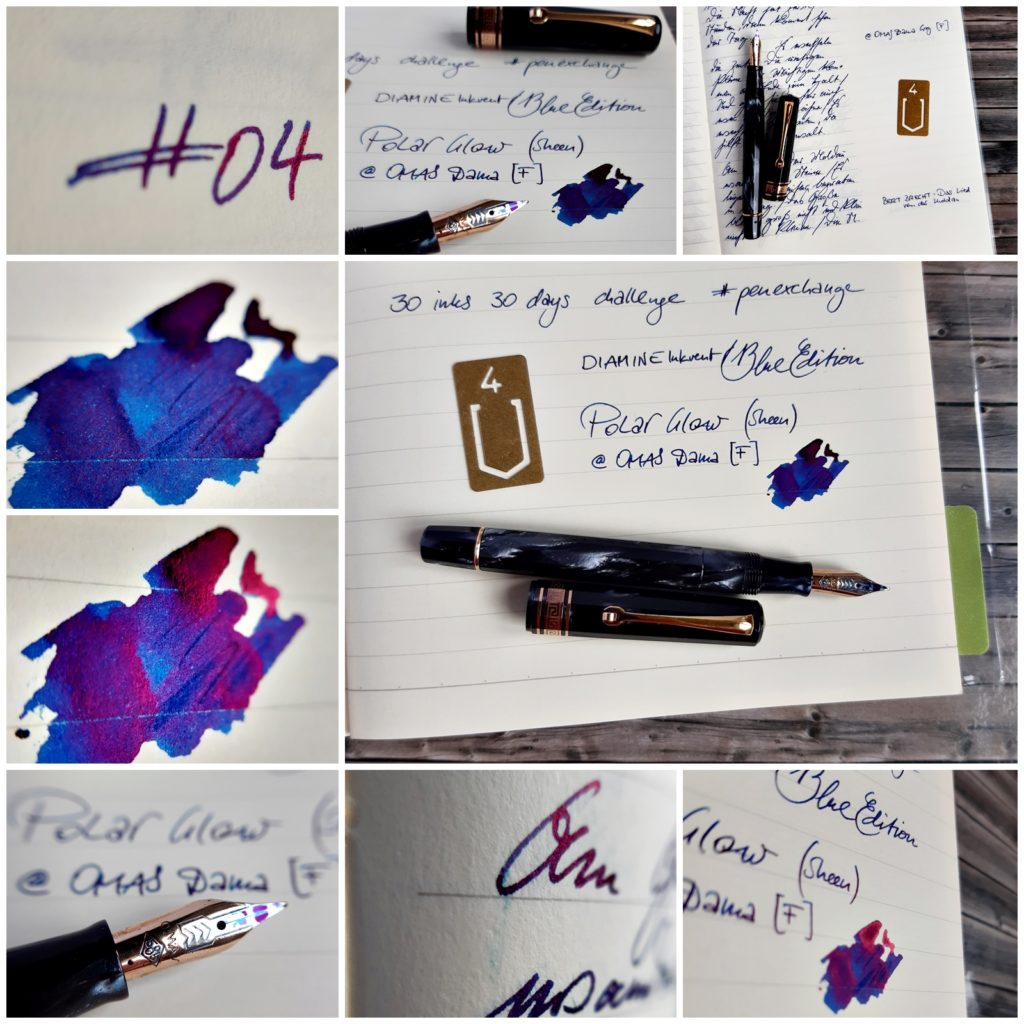 I inked up a Montblanc 144 Classique F back in December and used the ink in there until March. When I prepared another run of the Inkvent inks, which now are all re-released in the series Blue Edition I inked up an OMAS Dama Grey Celluloid F and used & refilled the ink in this pen again until now. And the longer it sits in the pen the more dramatic the sheening effect becomes. (Since most of that long form writing was done in my journal I won't share pics. Sorry.)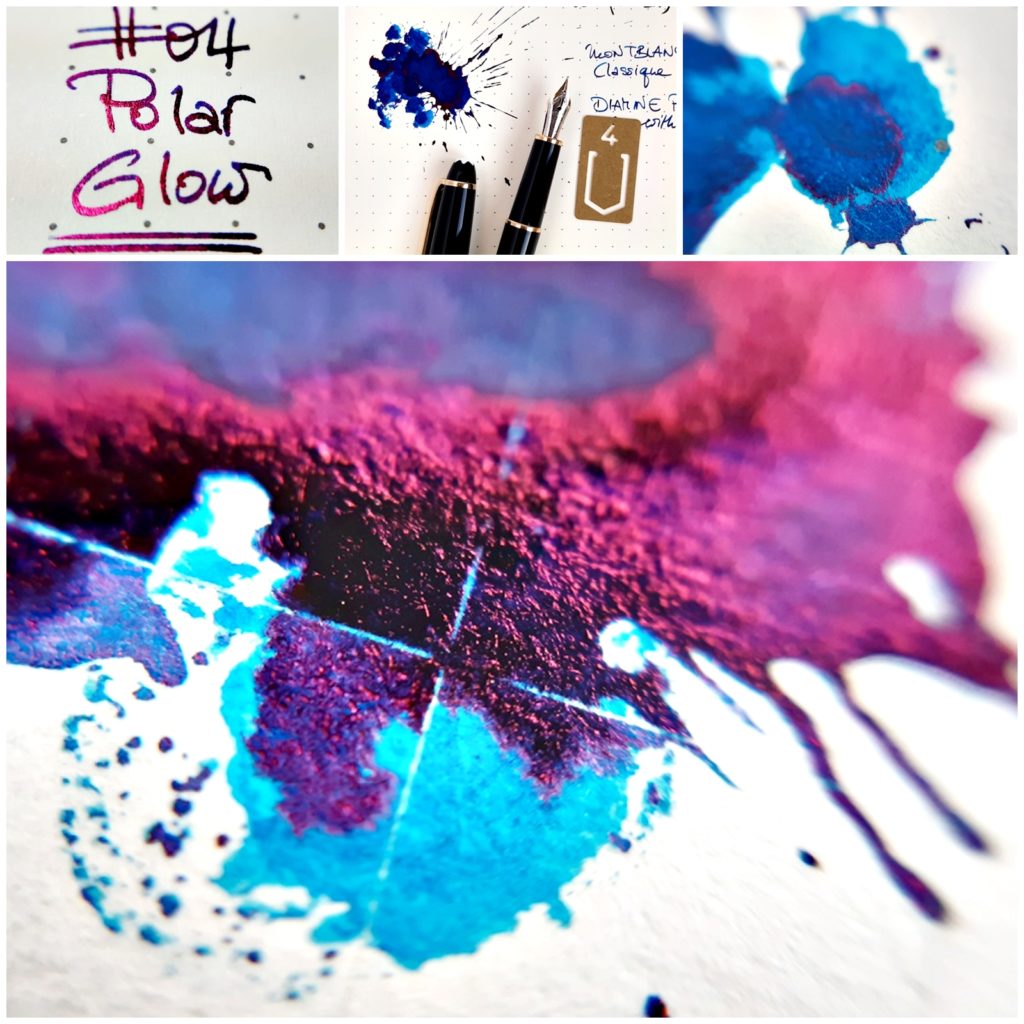 Pretty, isn't it!?!