Diamine Inkvent Calendar 2019/Blue Edition 2020 #03 Snow Storm
Snow Storm was the third ink in last year's Diamine Inkvent Calendar. Snow Storm is a light neutral grey leaning towards the warm end, but only ever so slightly.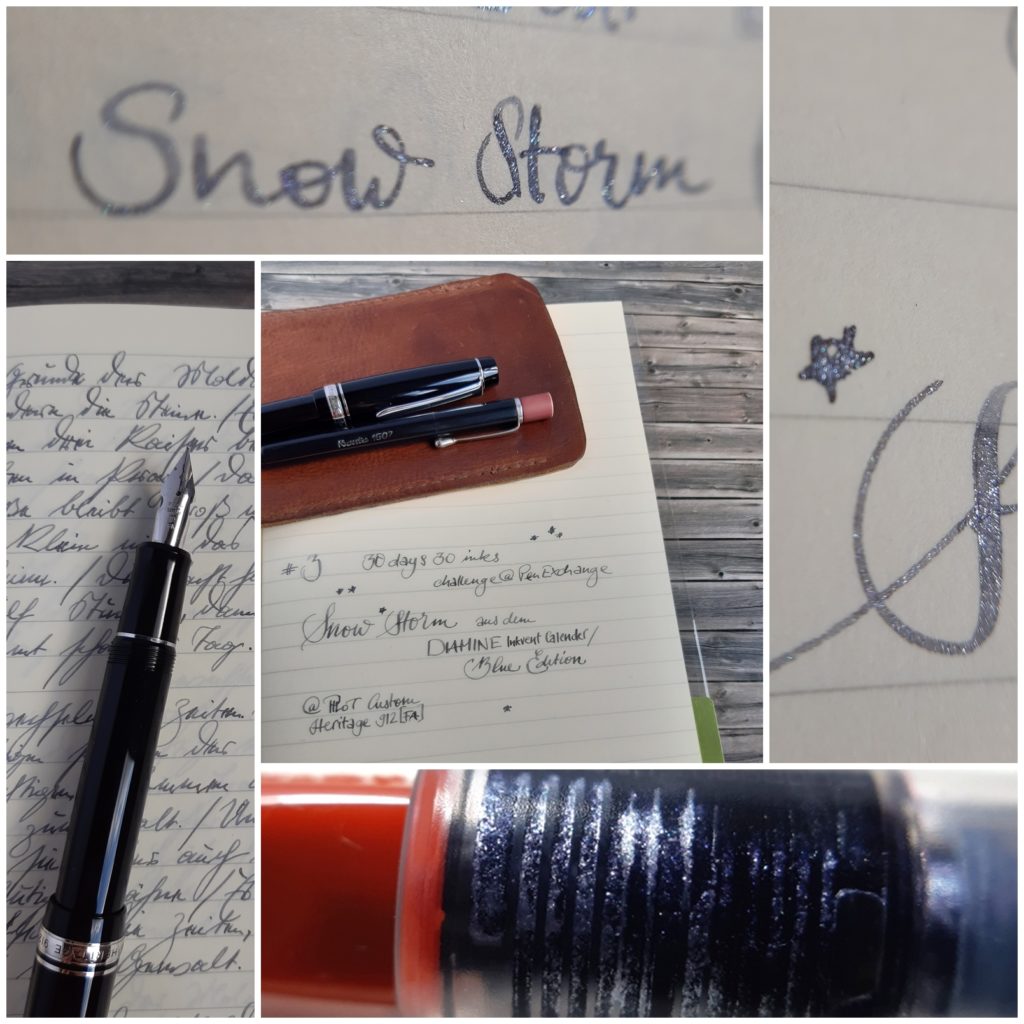 I used it in a Pilot Parallel Pen in December. In April, when used up all my last ink of these little 7ml bottles I had a lot of fun using the shimmer ink in a Pilot Custom Heritage 912 with an FA nib.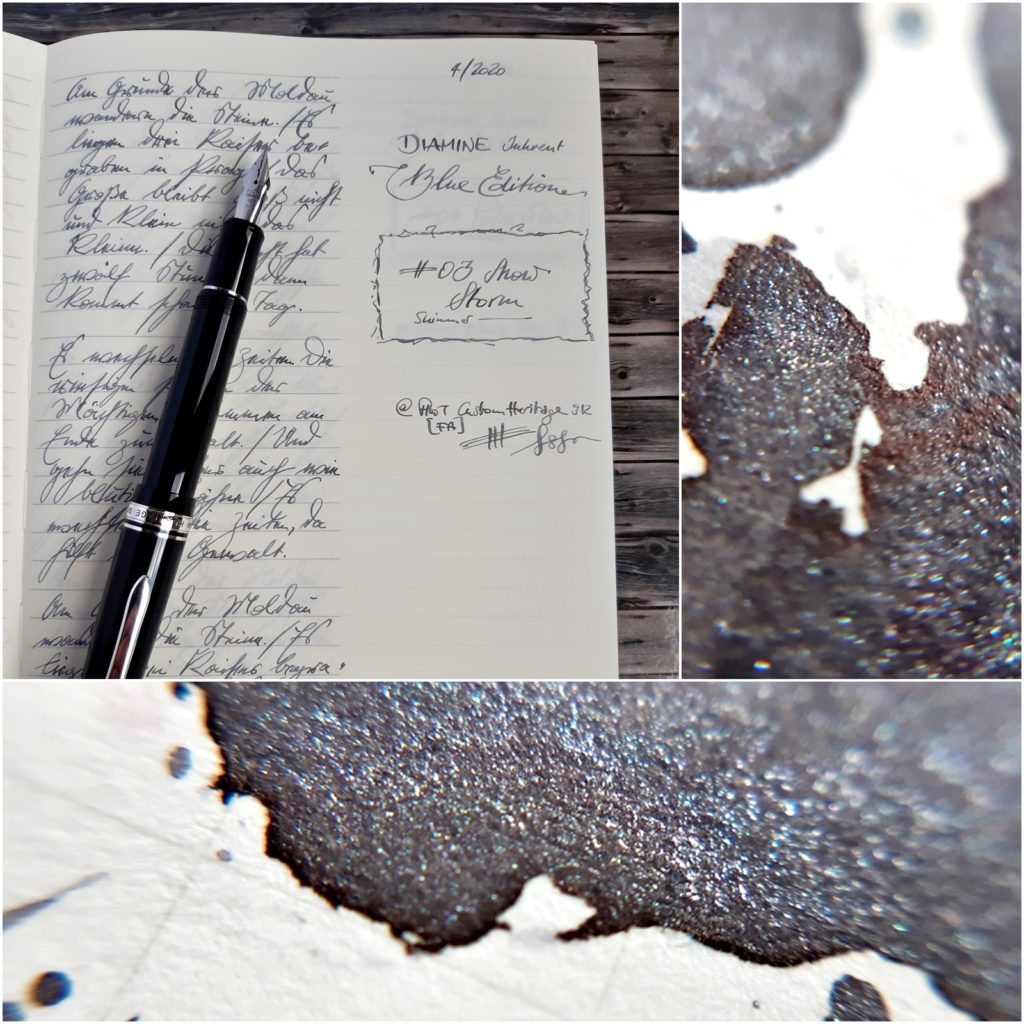 As you can see: Yeah, shimmer inks do clog your feed, but normally inks managed to flow pretty decently, at least Diamine's shimmer inks. And: This is not rubber cement. All particles wash out well; the only thing you might have to fear are some very few shimmer speckles left in the feed, making your next inks a bit shimmery for a short while. Which I consider a bonus! 😉