Diamine Inkvent Calendar 2019/Blue Edition 2020 #02 Candy Cane
Candy Cane was the pinkish red hiding behind the second little calendar door on the second day in December's Inkvent Calendar. I really like how this colour does resemble the red stripe on a candy cane.
As an ink it is — as usually with Diamine's inks — a completely fuss free and uncomplicated ink that does neither stain nor refuses to wash out of pens.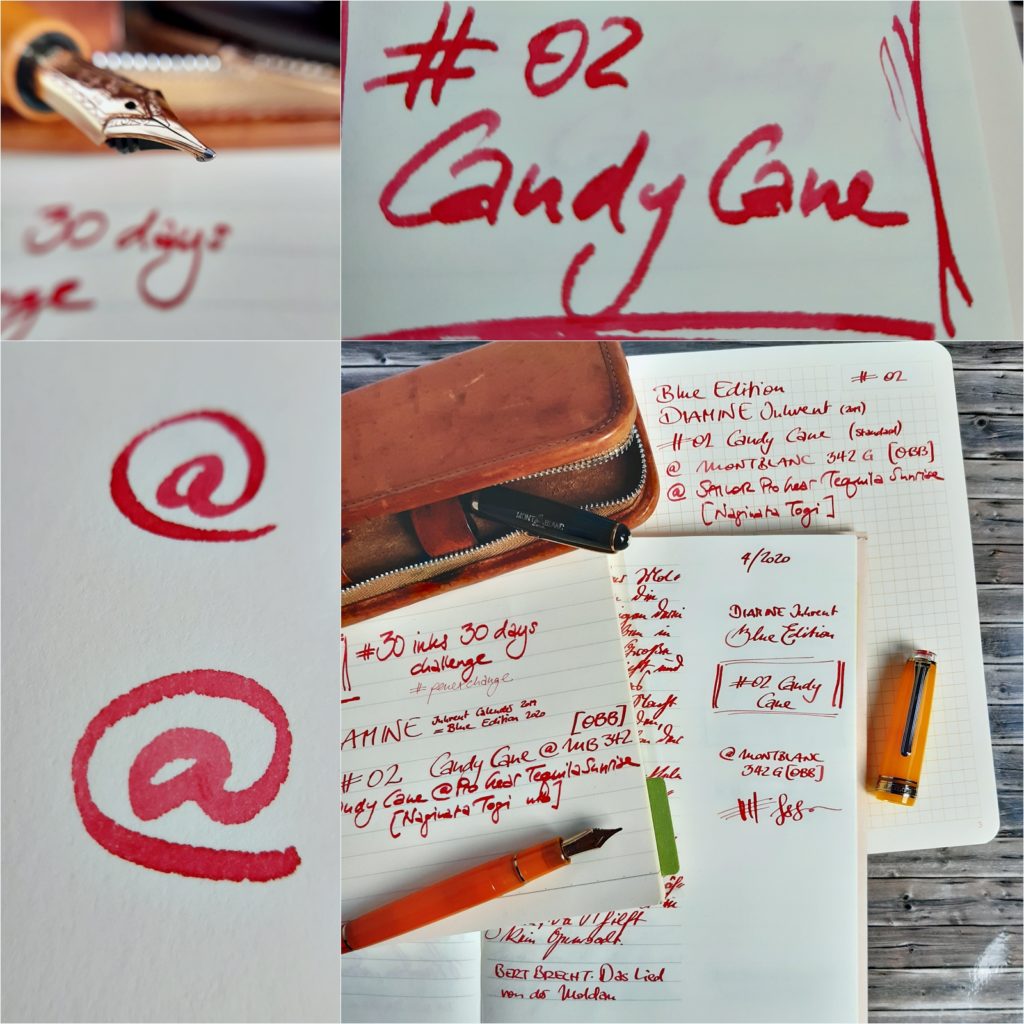 Back in December I had this ink in a small Montblanc 114 with a DIY italic medium nib. Then I used a vintage Montblanc 342G with an OBB nib when I used up the very last drops of this ink. Also inked with it was a Sailor Pro Gear Tequila Sunrise with a Naginata Cross Music nib which made the ink look pretty different.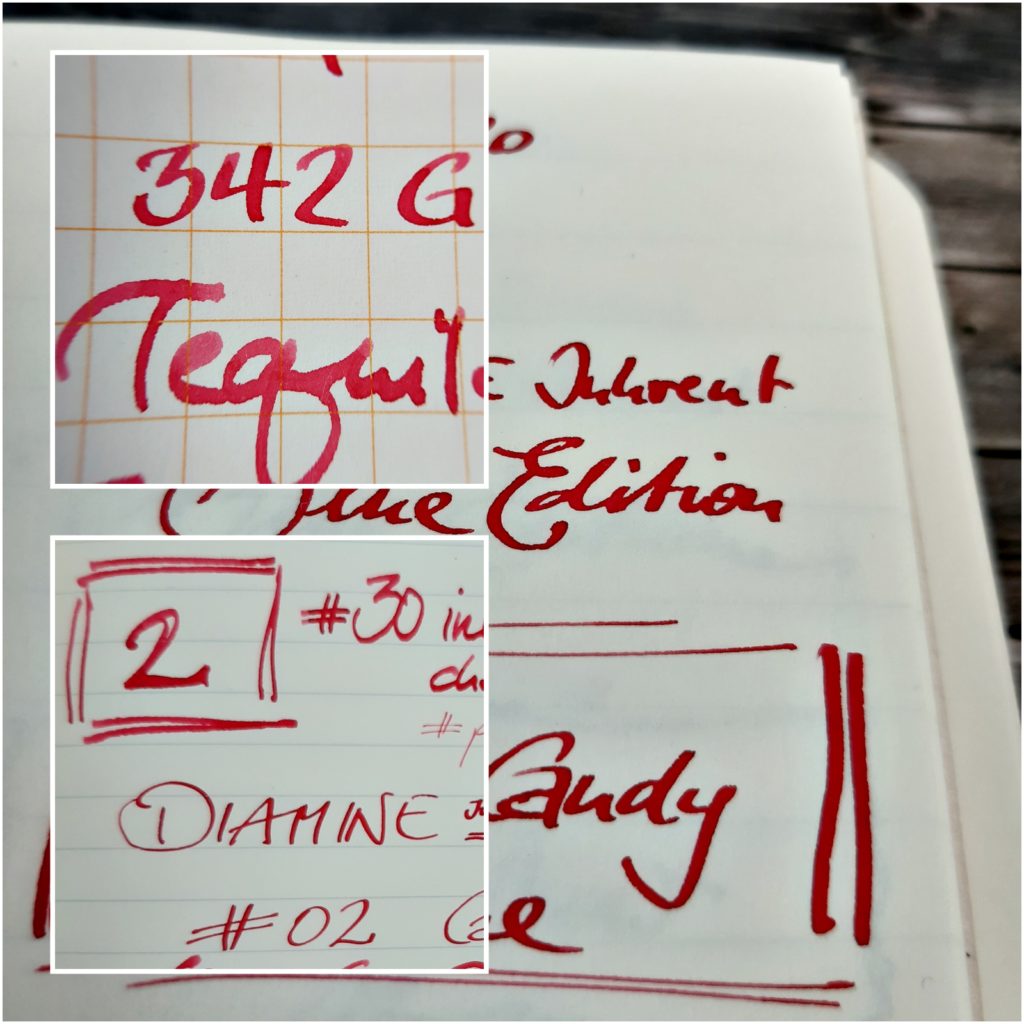 Skip back to main navigation