Diamine Inkvent Calendar 2019/Blue Edition 2020 #06 Ho Ho Ho
Ho Ho Ho! Someone was really having a good time at Diamine's when they came up with the names, eh!? I like the lighthearted approach this whole set of inks took and really have to admit that it did carry me through a very stressful and busy time last year.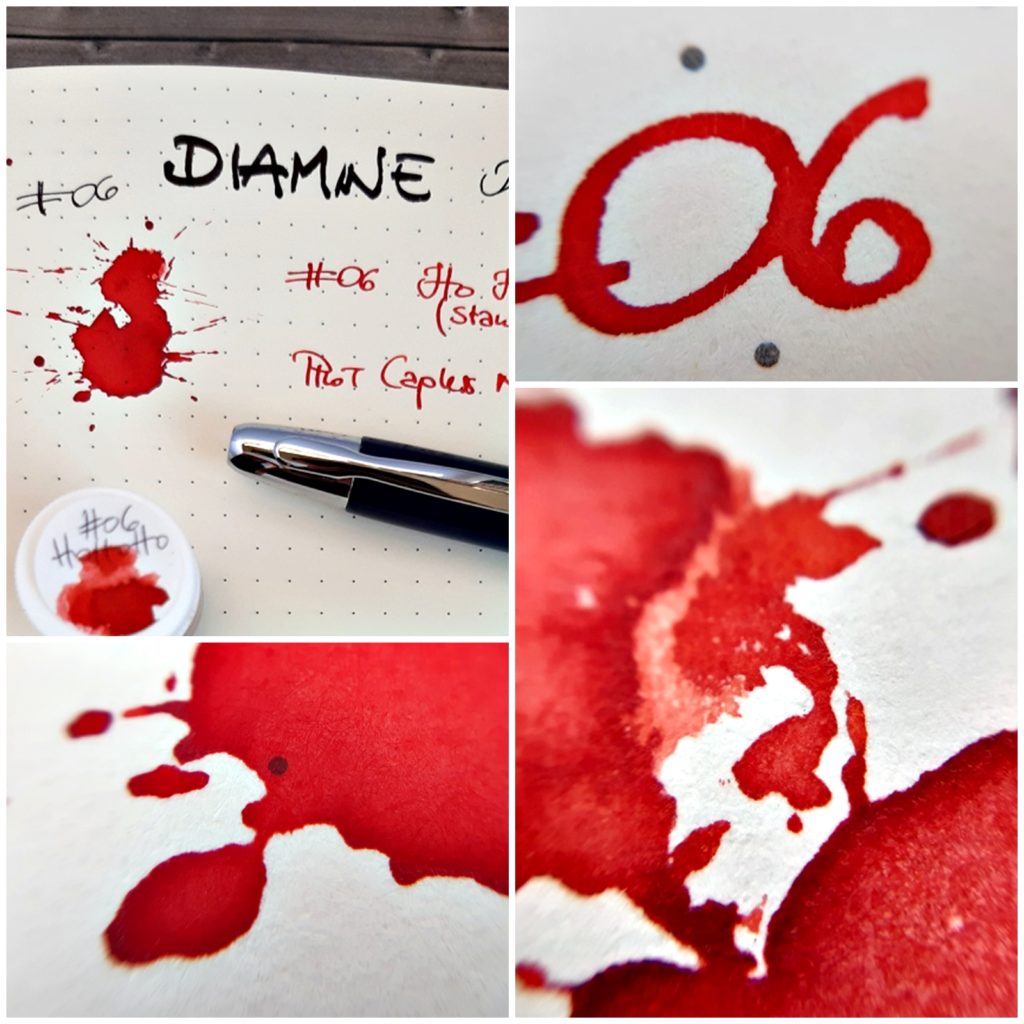 Ho Ho Ho is not just a red. It's a blast! I had so much fun with this beautiful, rich, strong red whenever I picked up the Pilot Capless IM I had it in. It was the second ink of the new Blue Edition that I got and I enjoy it a lot. It remained in the pen until march, and even without any cleaning for good five months there were no problems at all with this "standard" ink. Standard only insofar as the properties do not go to the extremes of shimmer or sheen. It is just red, but a very nice one!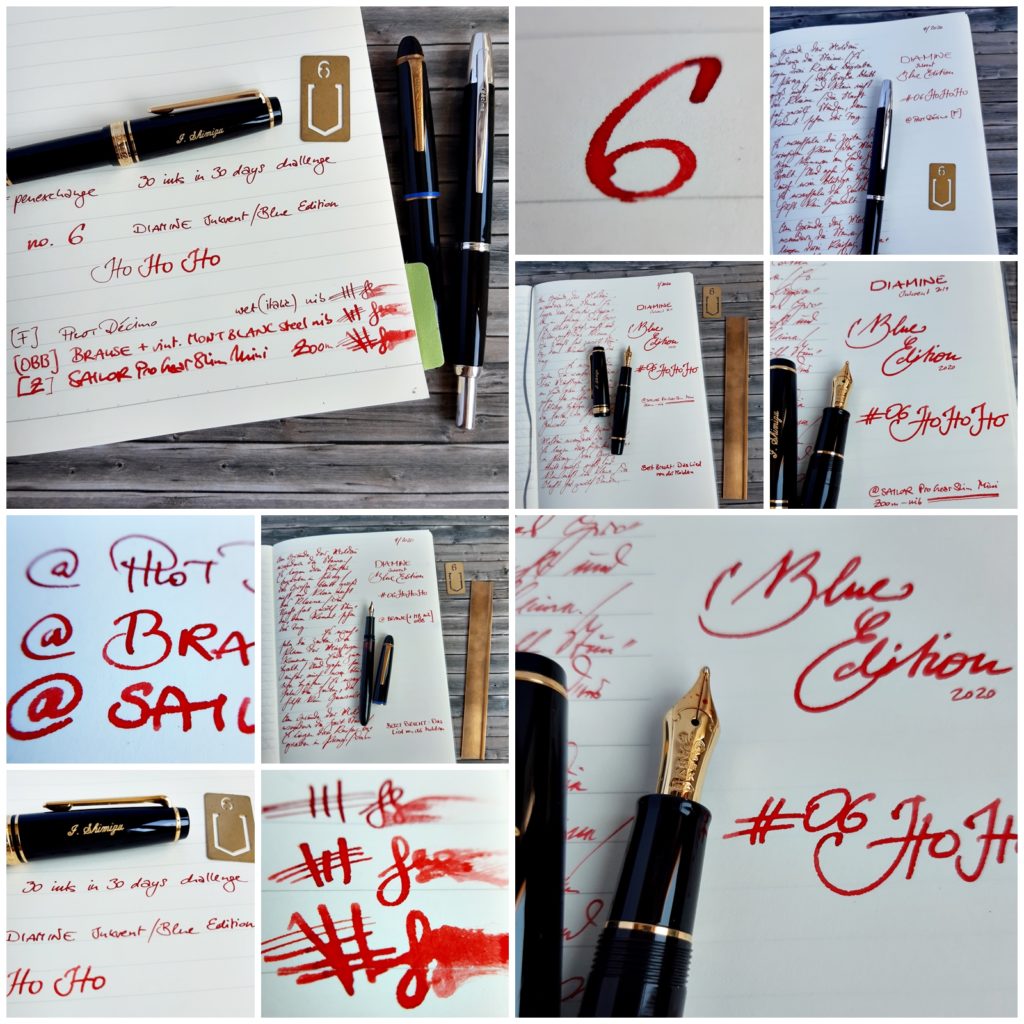 In April it fared well in a Pilot Décimo with a custom Italic EF, a Sailor Pro Gear Slim Mini with a Zoom nib and also in a vintage Brause 3050 with a custom fit Montblanc 342 steel OBB nib. — Interesting, how much a nib does to colour of an ink …
Skip back to main navigation