Diamine Inkvent Calendar 2019/Blue Edition 2020 #12 Noel
Noel is like a warm blanket, a deep rich red with heavy sheen.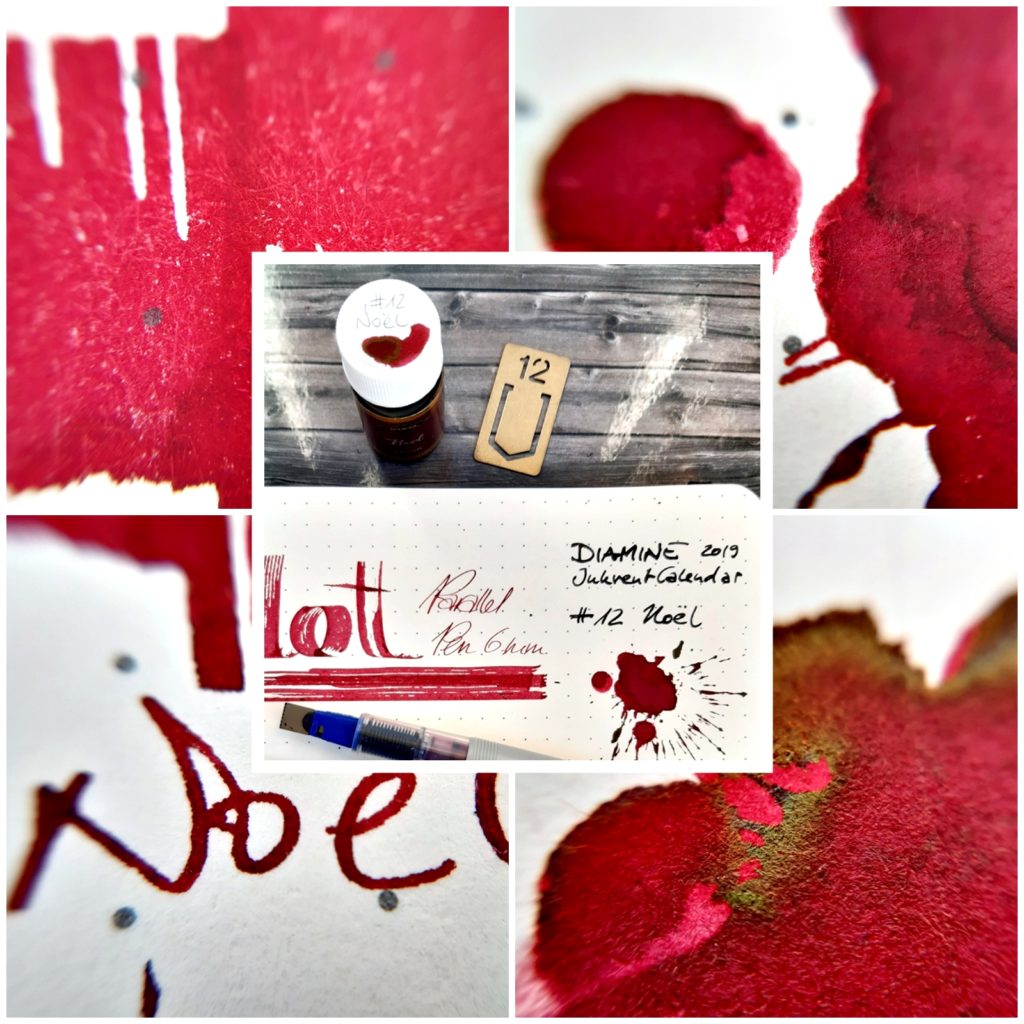 Unfortunately this sheen overpowers the ink's colour, so a page written with Noel looks like it had more of a brown ink on it. Without the sheen I like the underlying colour, but with it … well, can't love everything.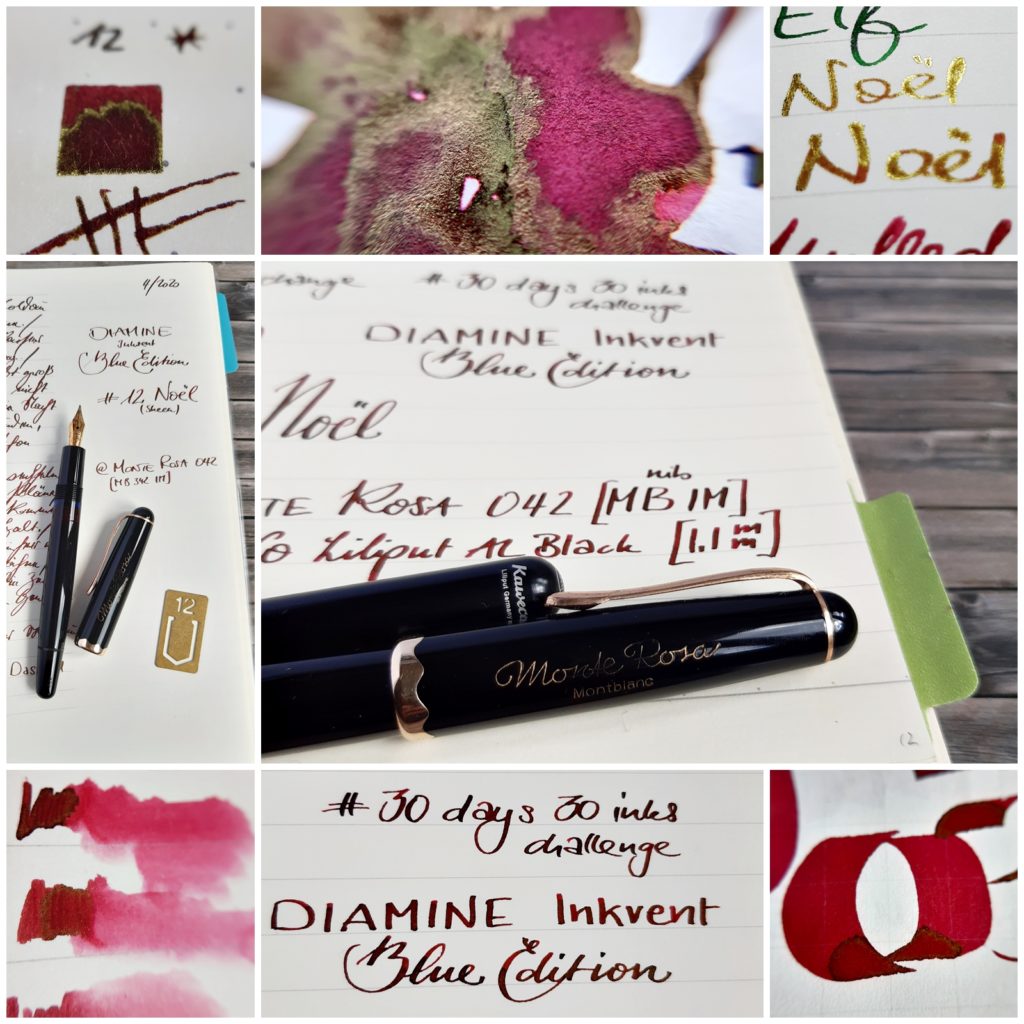 I tried this ink in a Pilot Parallel Pen in December, where I liked it more than in the Monte Rosa 042 IM and the Kaweco Liliput 1.1 mm that I had it in in April.
Skip back to main navigation