Diamine Inkvent Calendar 2019/Blue Edition 2020 #21 Fire Embers
Fire Embers is my favourite of all the inks in this Inkvent Calendar/Blue Edition.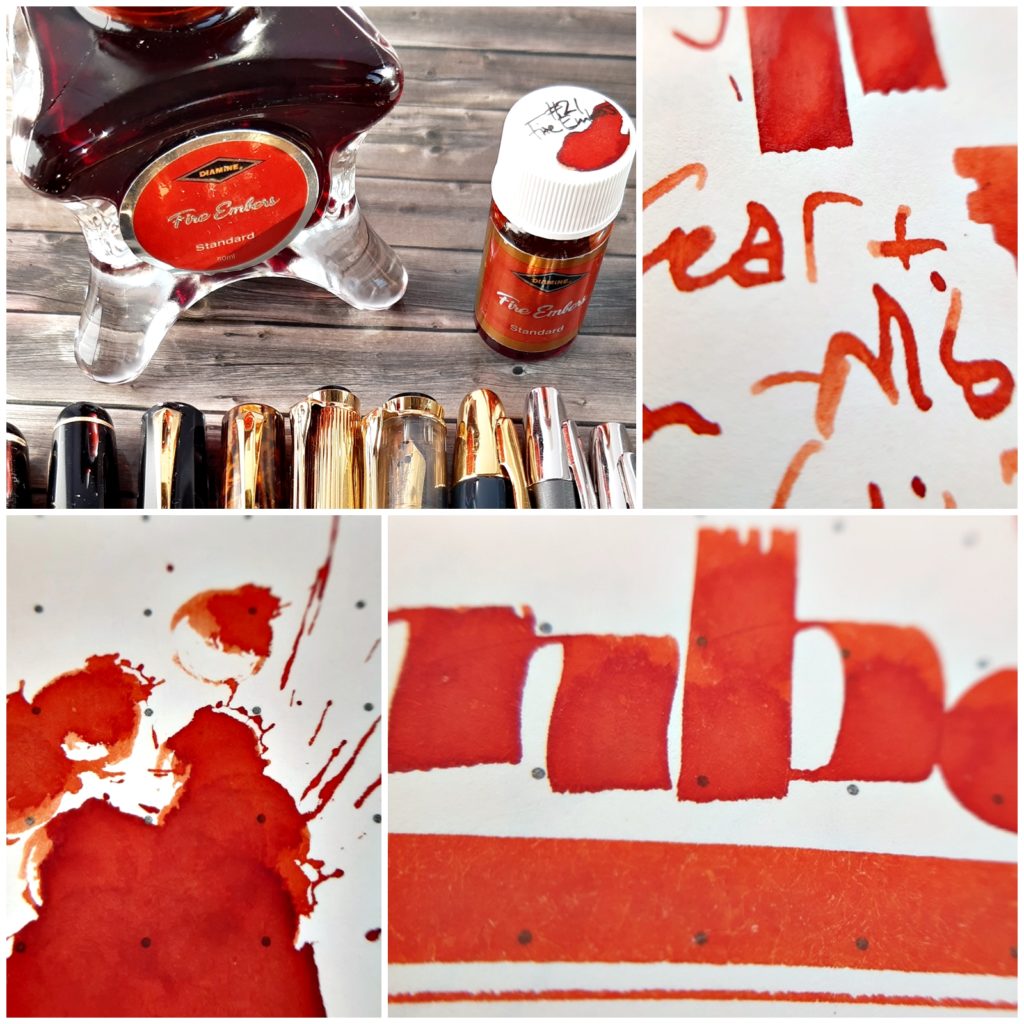 It is a fiery orange, but with a hint of autumn, bright, but not garish, light without being shallow. It was the first ink that I got a bottle of and might not be the last, but this I had to have.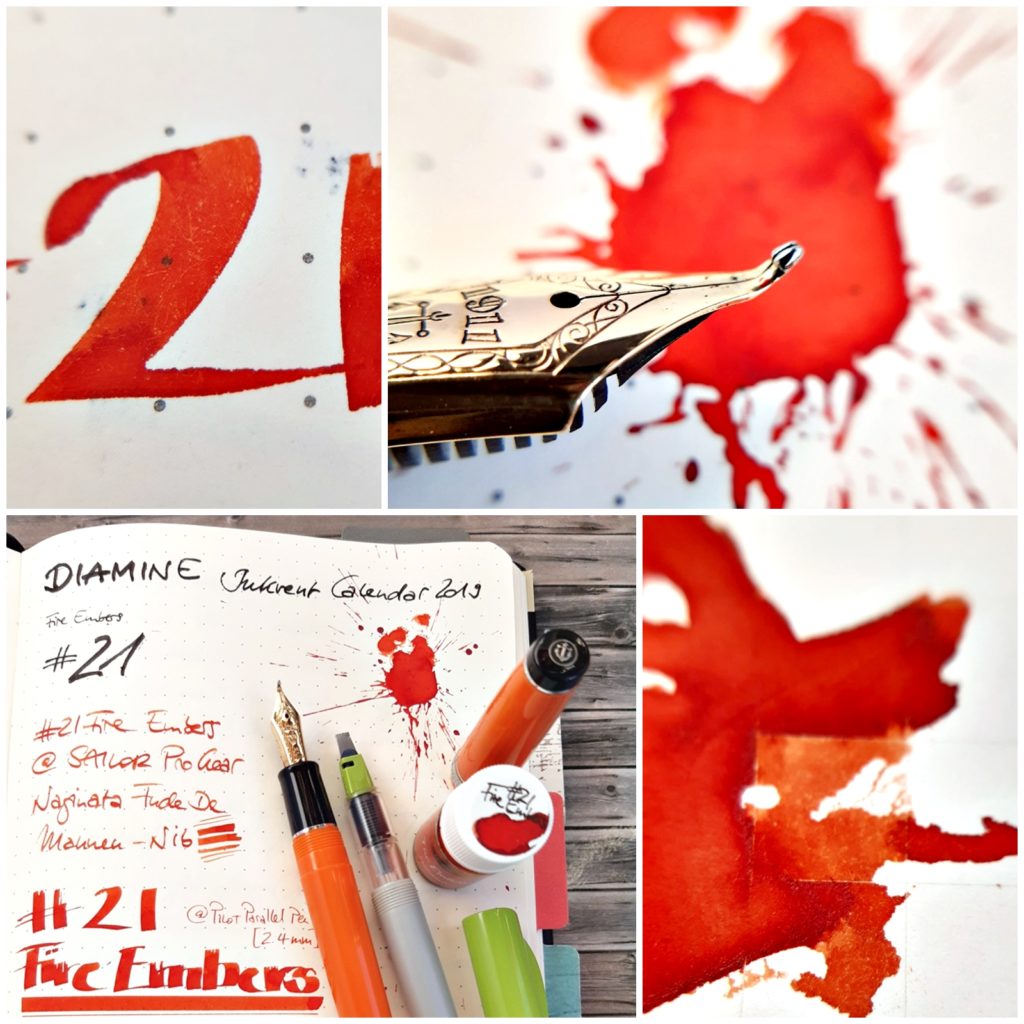 It worked perfectly in every pen I put it in: A Sailor Pro Gear Orange with a Naginata Fude nib (#notmypen), a Pilot Parallel Pen 3,8 mm, a vintage Mercedes 95 OBB, a Monte Rosa 042 [Montblanc 342 steel] IM and a Brause pen with a custom fit Montblanc steel BB nib.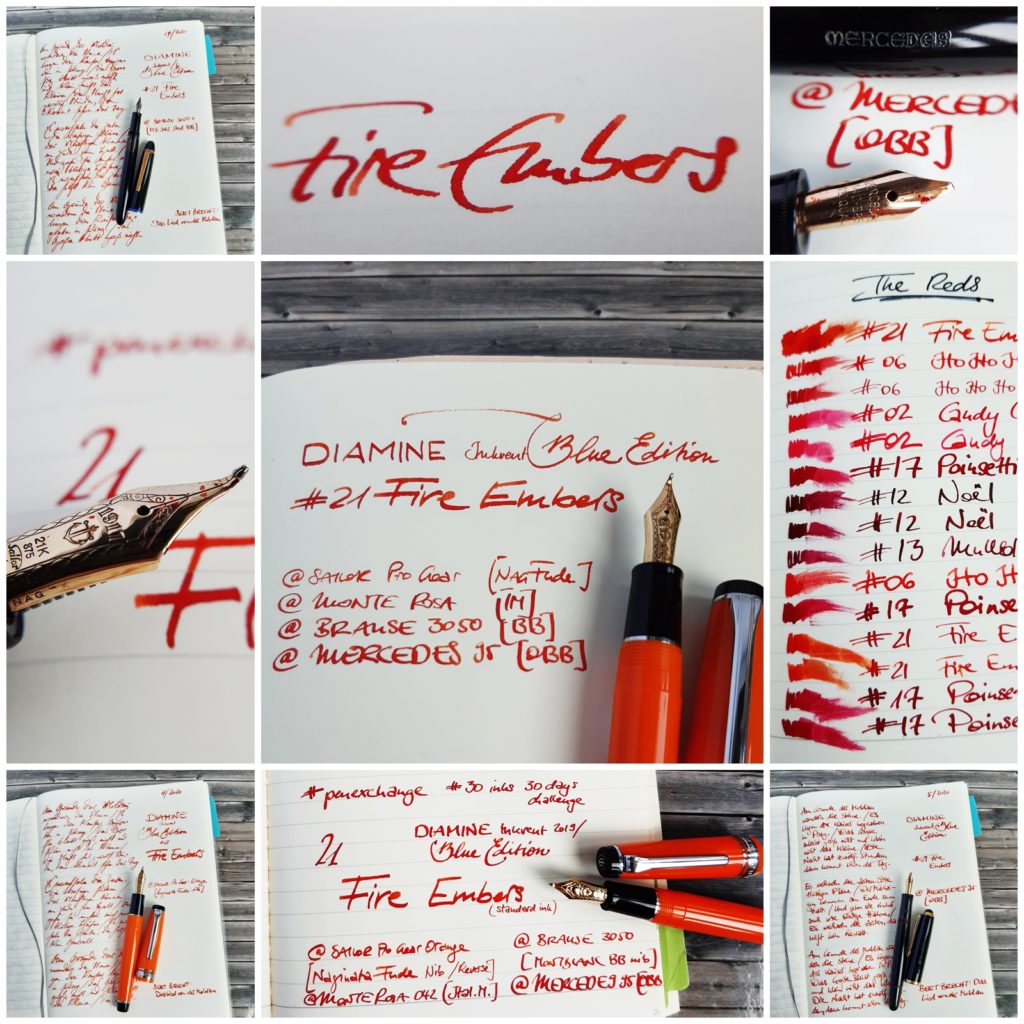 In the third pic you can see a very brief comparison between all the reds in this Calendar/Edition.
By the way: The closest match to a similar ink seems to be Graf von Faber-Castell Burned Orange.
Skip back to main navigation