Diamine Inkvent Calendar 2019/Blue Edition 2020 #19 Gingerbread
Diamine's Inkvent Calendar had something yummy behind its 19th door: Gingerbread, a light brown or ochre ink. This one is a standard ink that I enjoyed in several pens (as most inks got to ride in various pens and very different nibs).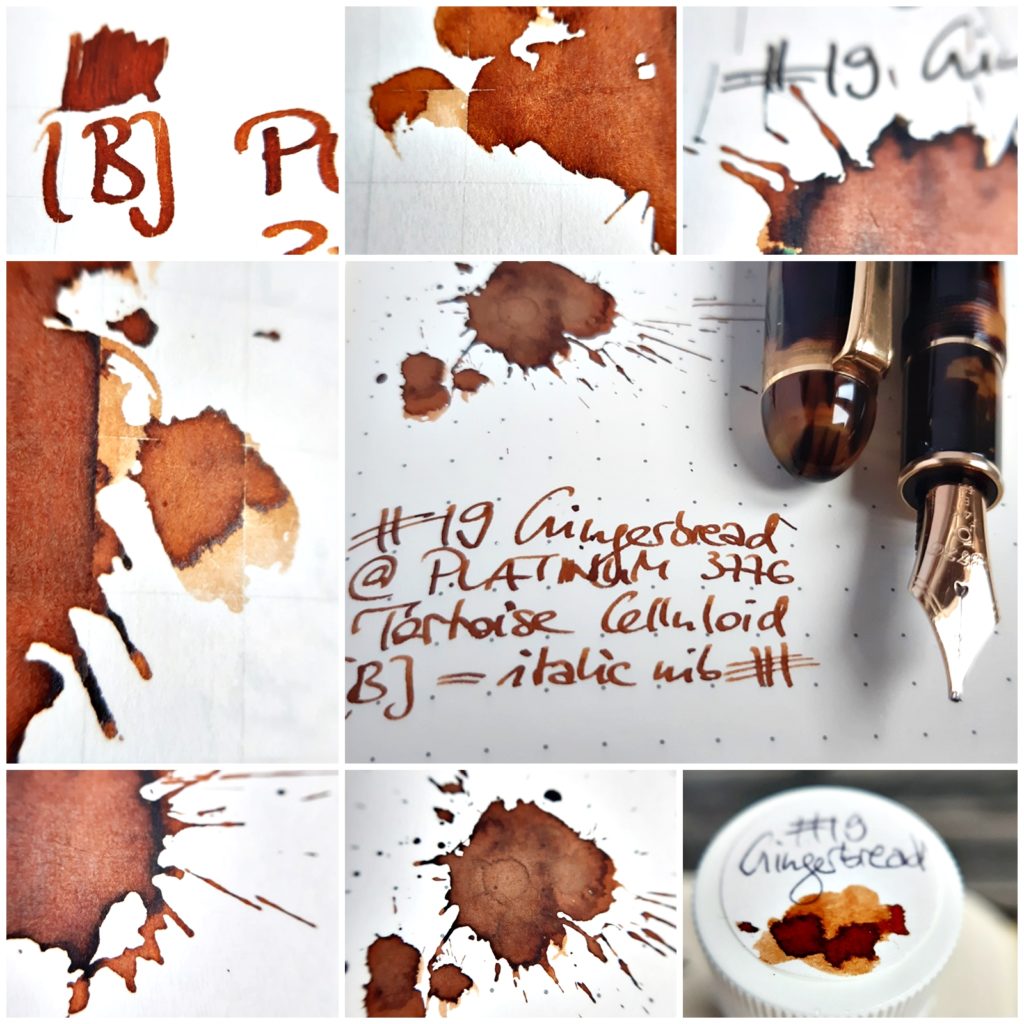 In this Platinum 3776 Century Tortoise Celluloid with its fantastic stubbish B it flowed perfectly, as it did in this Sailor Pro Gear with a Naginata Cross Music Emperor (which I lovingly refer to King-Ding-e-Ling, because, hey, the name … and, by the way, #notmypen, but I was allowed to play with it for some weeks, lucky me!)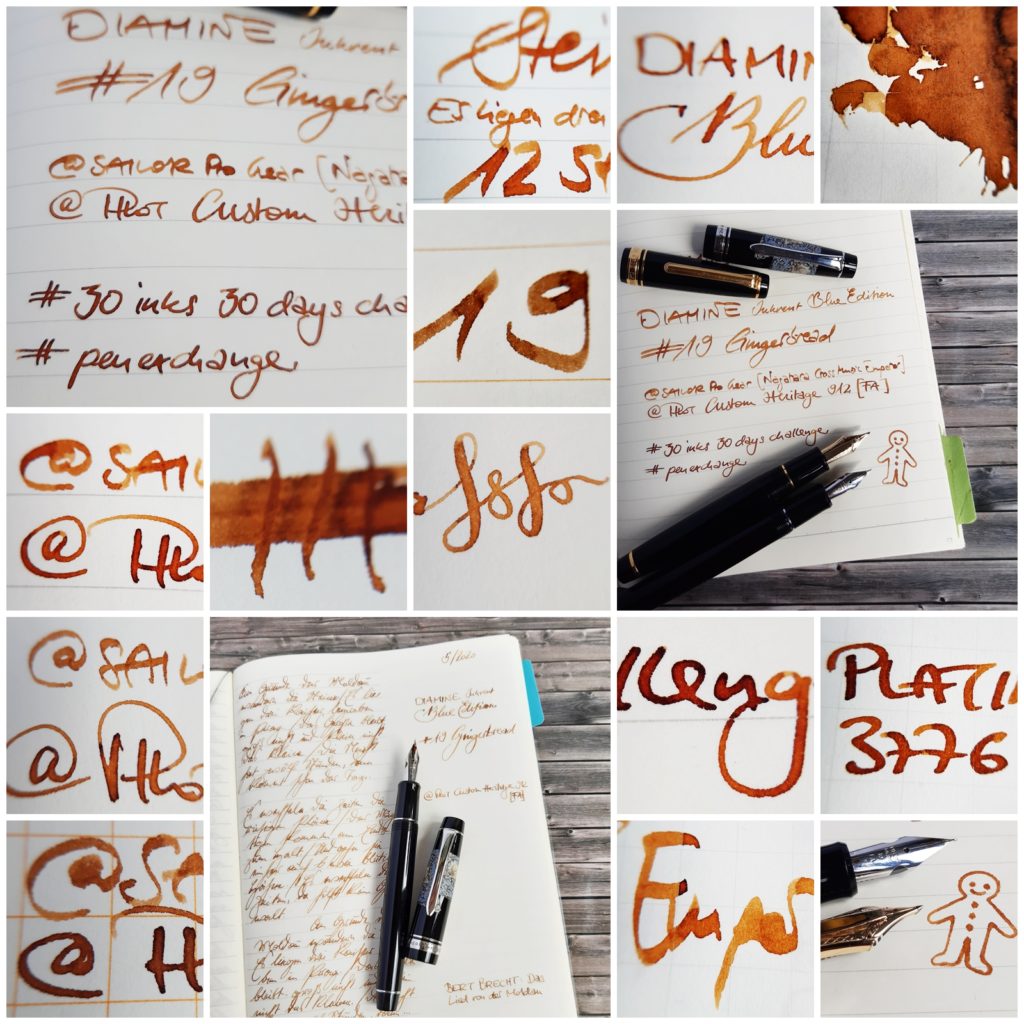 Of course Gingerbread also worked perfectly in a Pilot Custom Heritage 912 FA where the flexible nib brought out its nice shading.