Diamine Inkvent Calendar 2019/Blue Edition 2020 #09 Nutcracker
Nutcracker is supposed to be a standard ink, but I did find that it has a greenish sheen to it, at least after a while in the first pen I had it in, an OMAS Dama in Arco Brown Celluloid.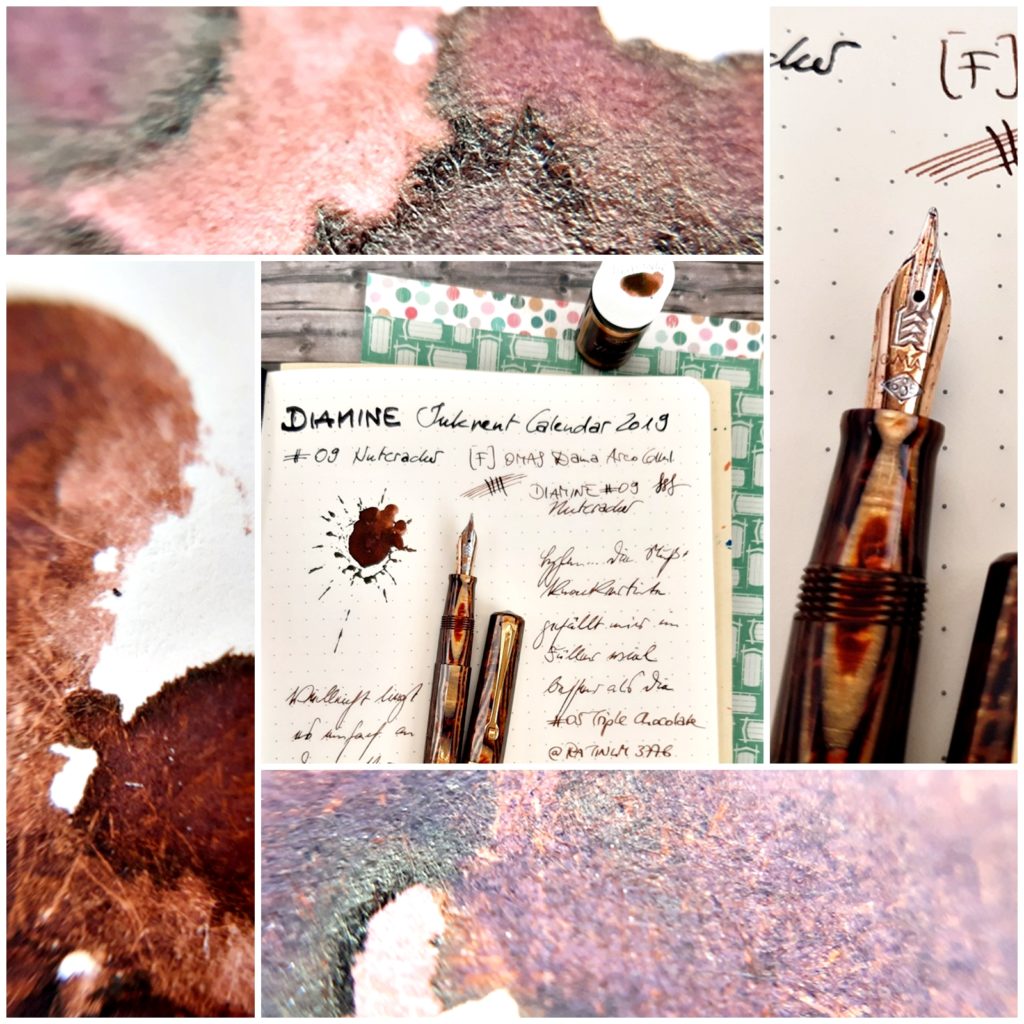 In April, when I did a second round of all the Inkvent inks, I filled a Pilot Custom Heritage 912 with an FA nib and a Sailor 1911s (Profi Standard) Ivory with a DIY italic medium with this nice brown.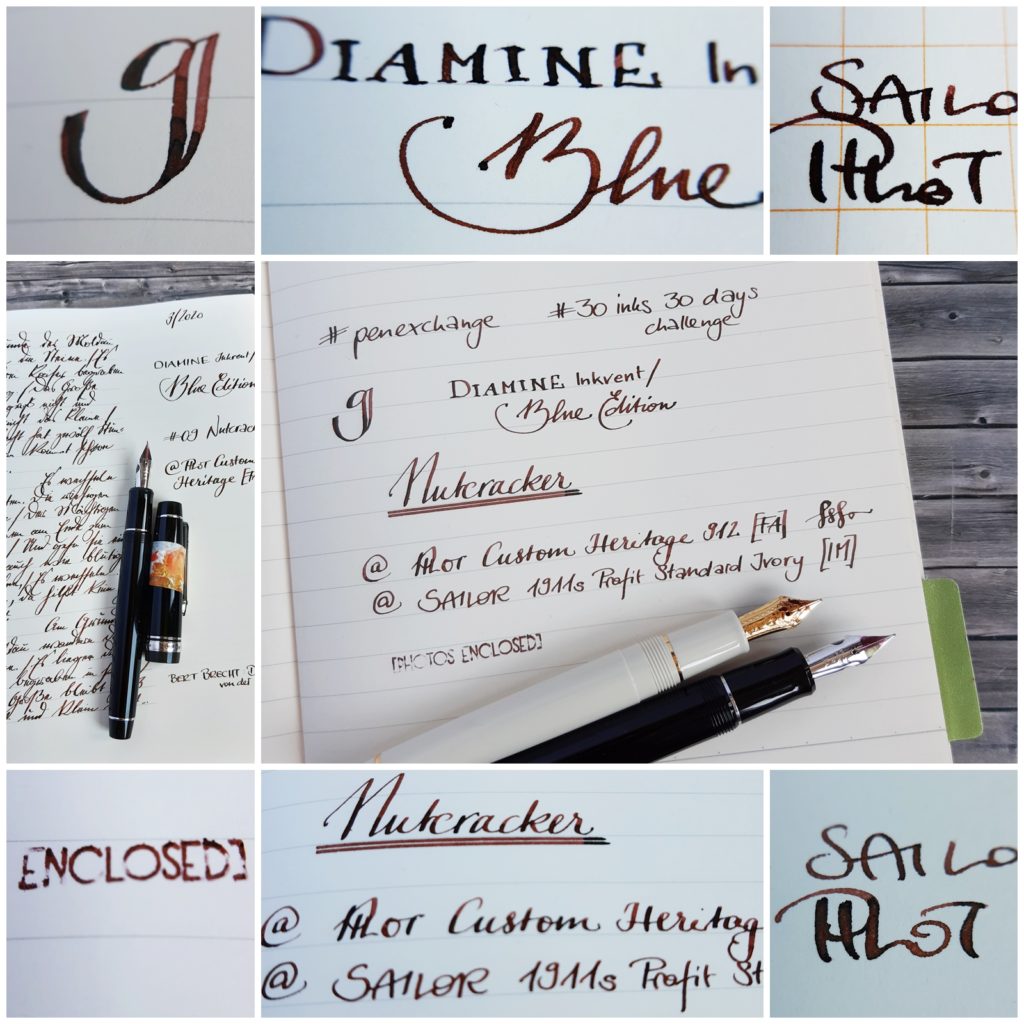 For me, it is not the perfect brown, as it leans too much towards red, but all in all it is a nice ink that will write beautifully without problems.
Skip back to main navigation