50 shades of blue Pilot-Namiki Blue Black
This ink was part of the list for the #50shadesofbluechallenge at the Penexchange forum, but not part of my personal list of 50 inks. Still I want to show the pics here as I was pretty amazed by the looks of this ink that I only have cartridges of.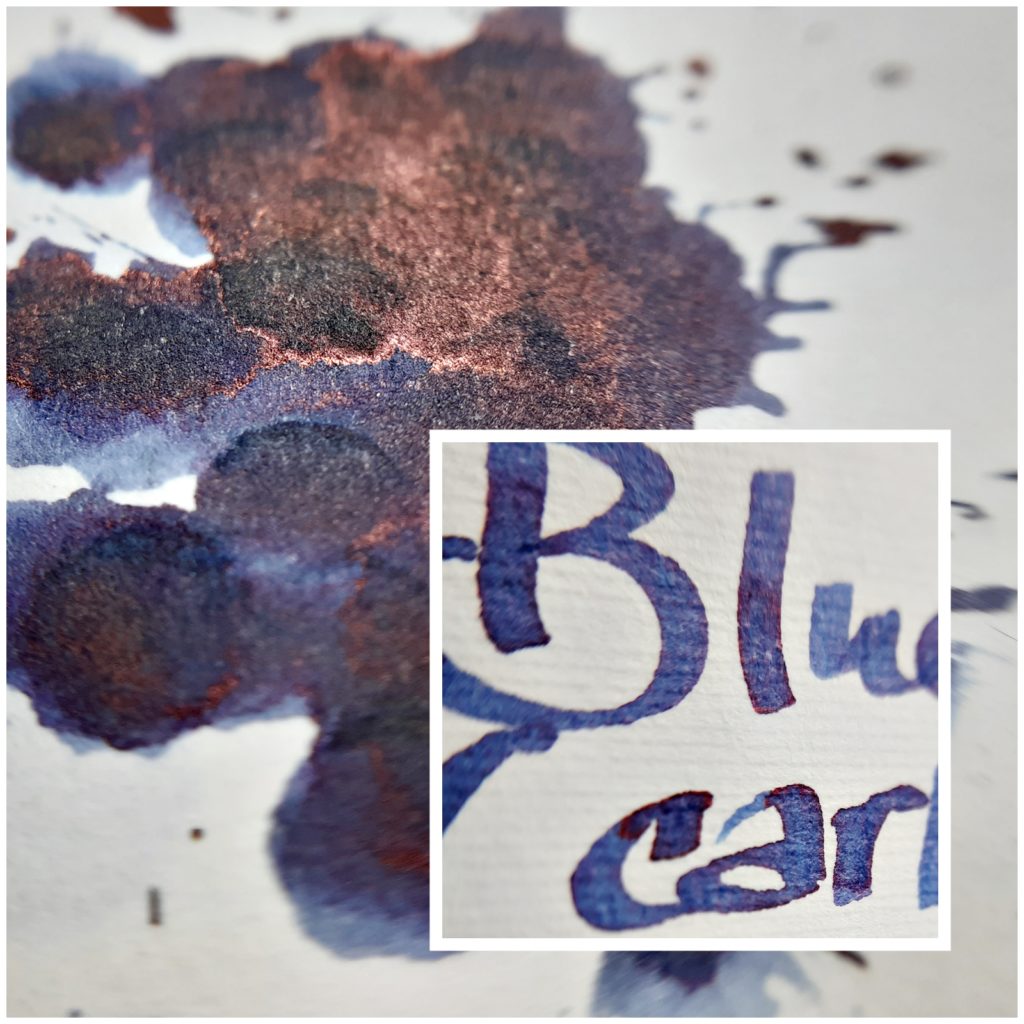 The ripped paper is Fritz Schimpf writing paper.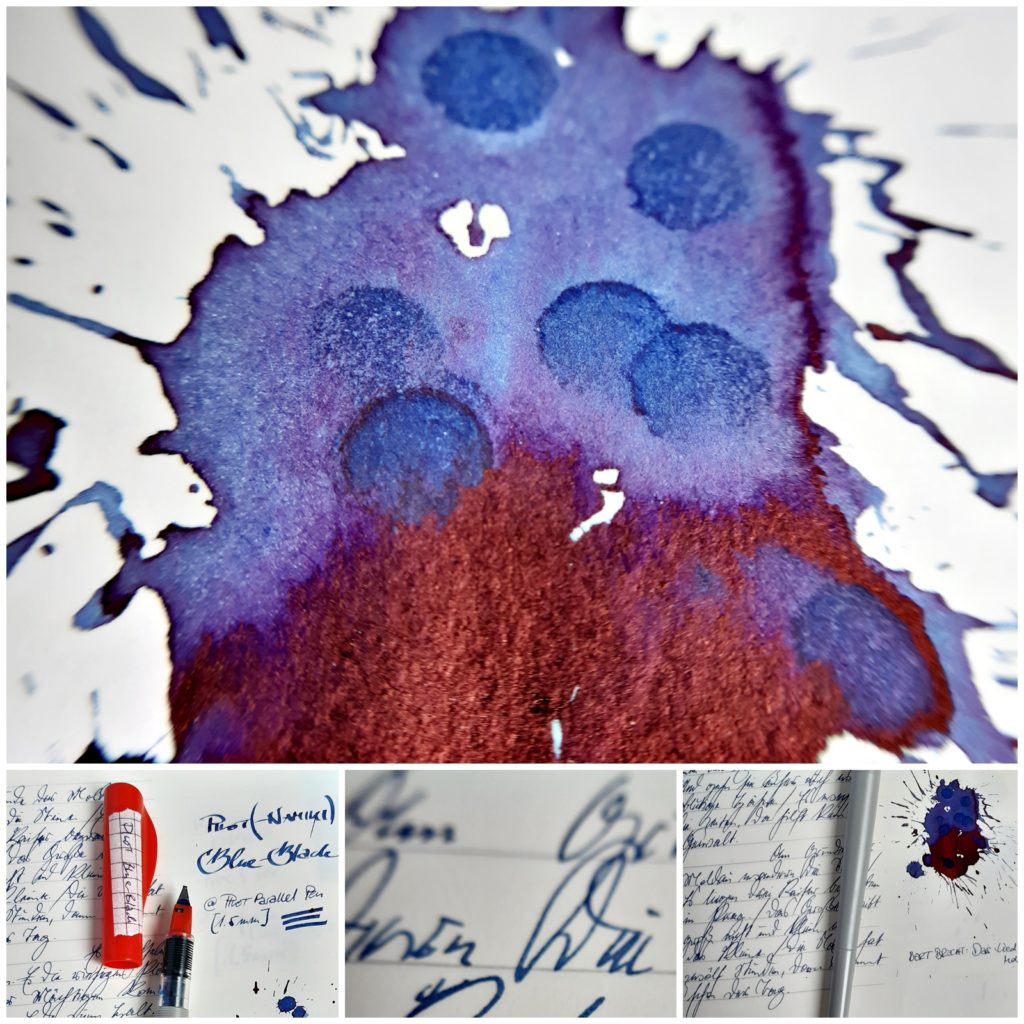 I had this ink in a Pilot Parallel Pen 1.5 mm.
Skip back to main navigation