50 shades of blue #38 Lamy Blue Black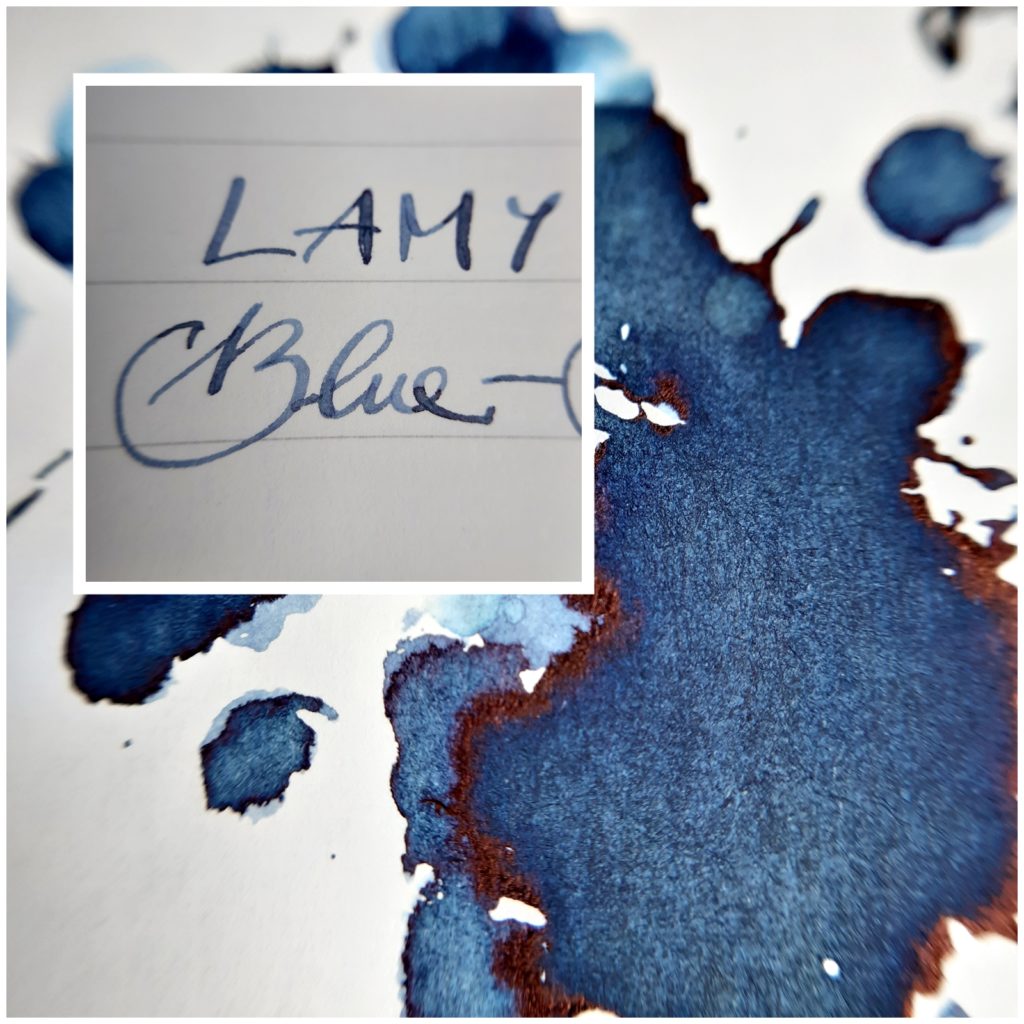 Lamy Blue Black is a very vivid ink for being dubbed blue black. It shades nicely, behaves well, is reliable and easy to acquire for cheap here in Germany.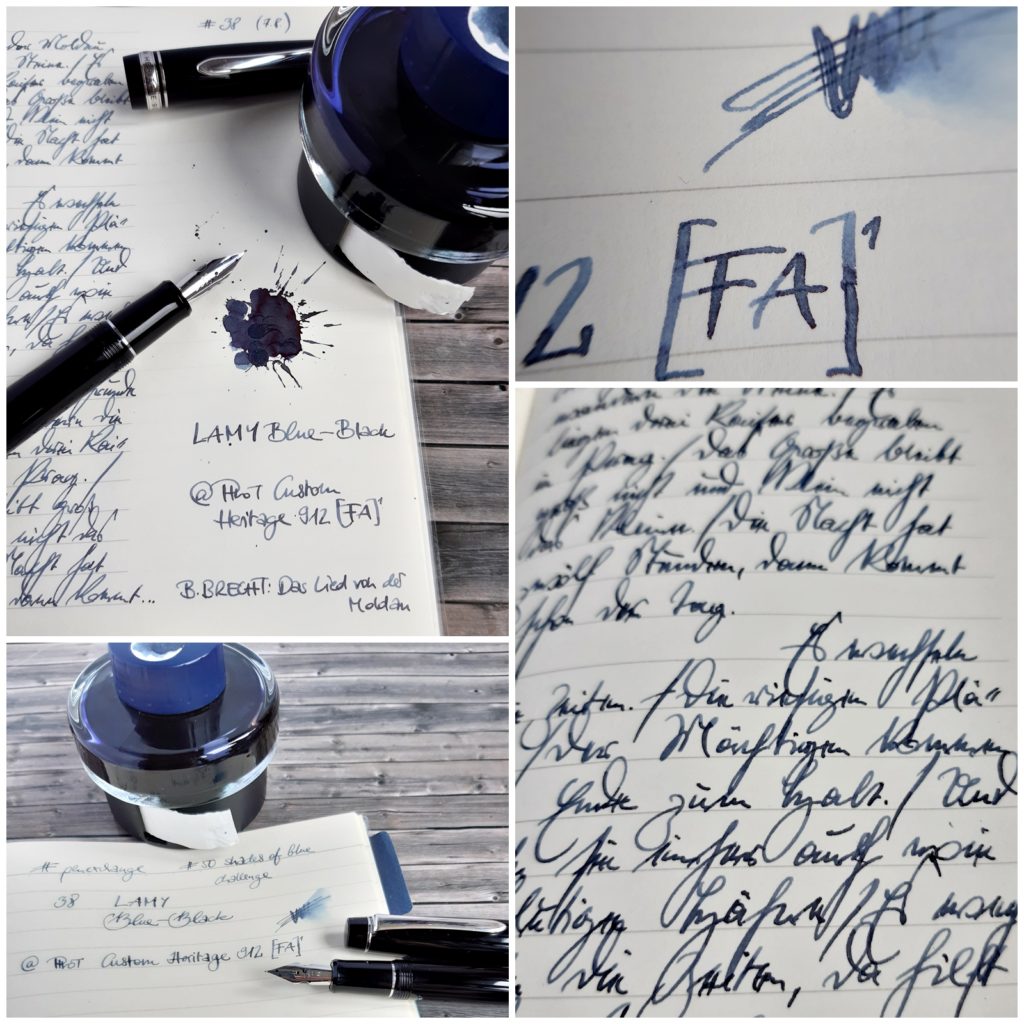 I had it in a Pilot Custom Heritage 912 with a fine FA nib.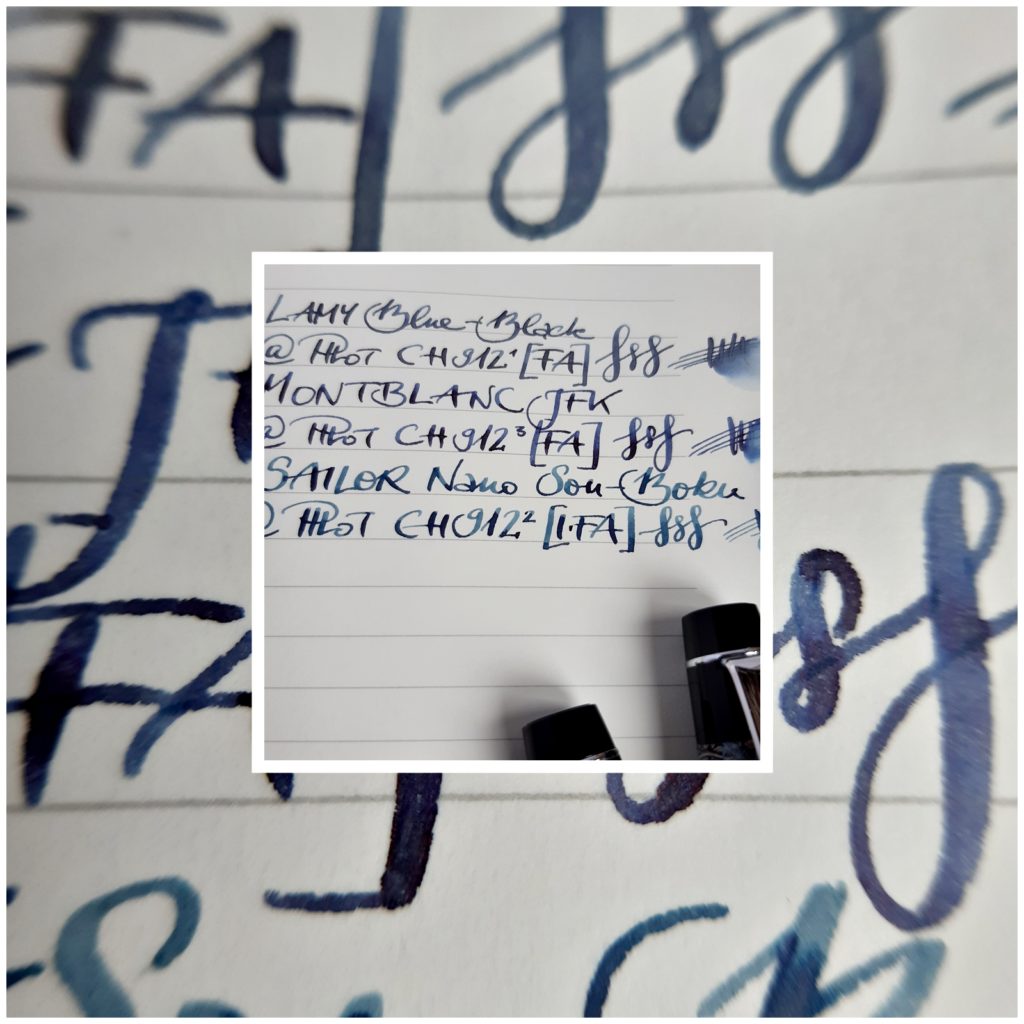 A comparison between Lamy Blue Black, Montblanc JFK Navy Blue and Sailor Sou-Boku shows that the Lamy BB is the most grey, JFK is much more blue and Sailor Sou-Boku leans towards green more than the other two.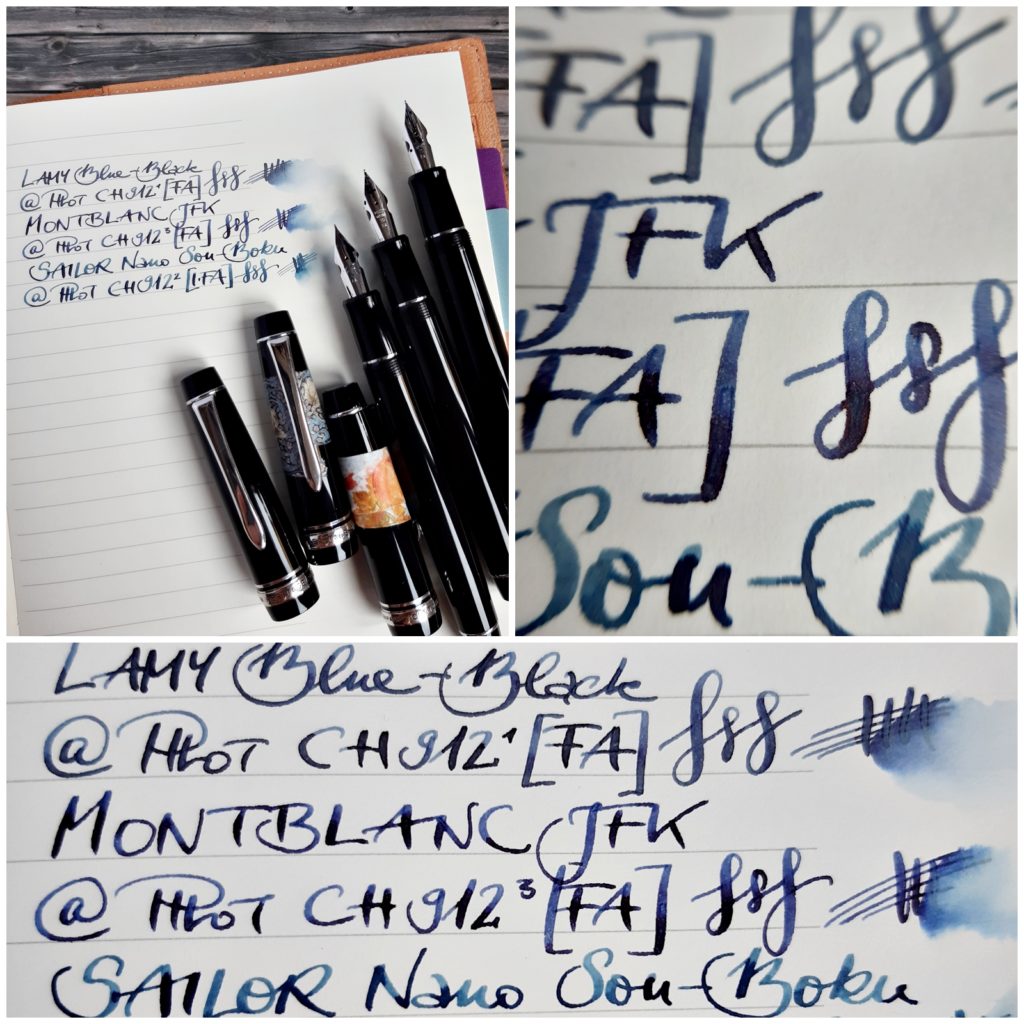 Skip back to main navigation