50 shades of blue #31 Diamine Skull & Roses
Diamine Skull & Roses is one of the region-exclusive sheening inks Diamine releases every once in a while.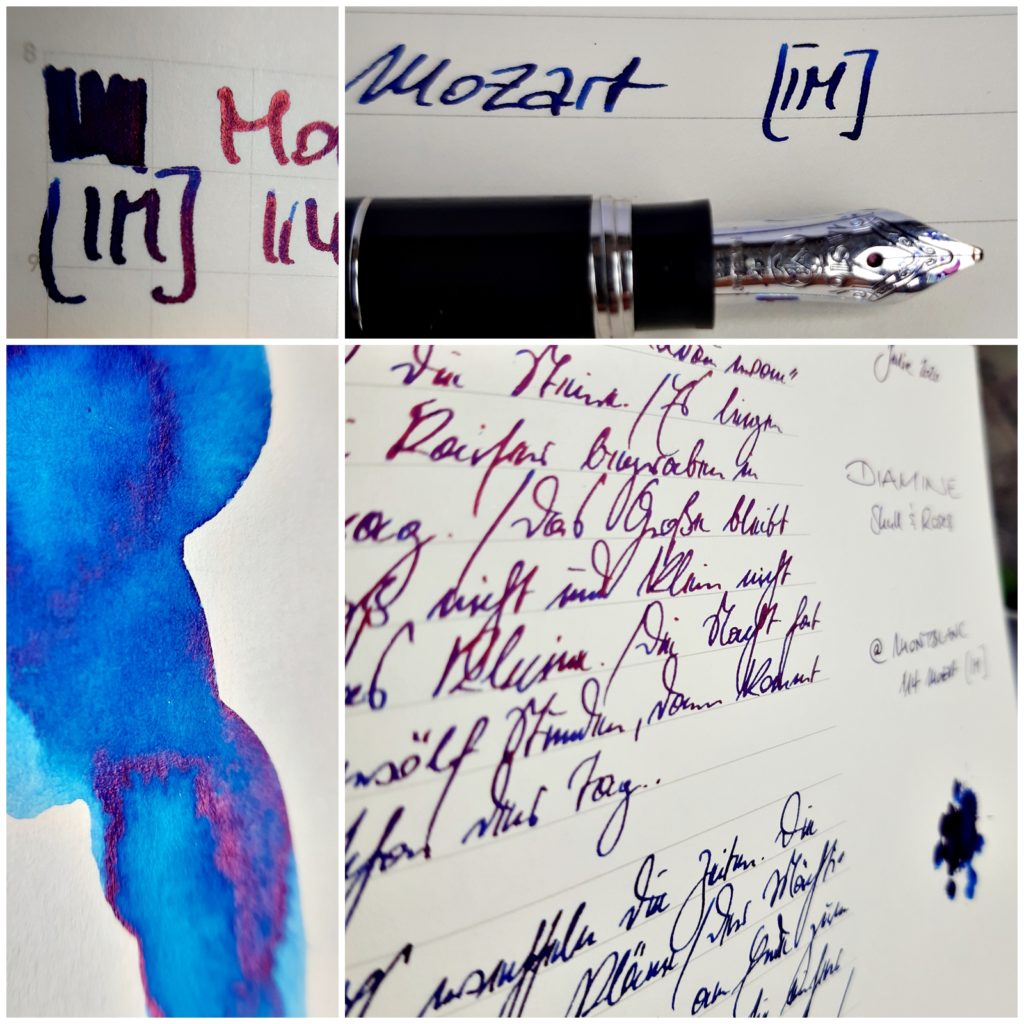 I had this ink in a Montblanc 114 Hommage à Mozart with an italic medium nib.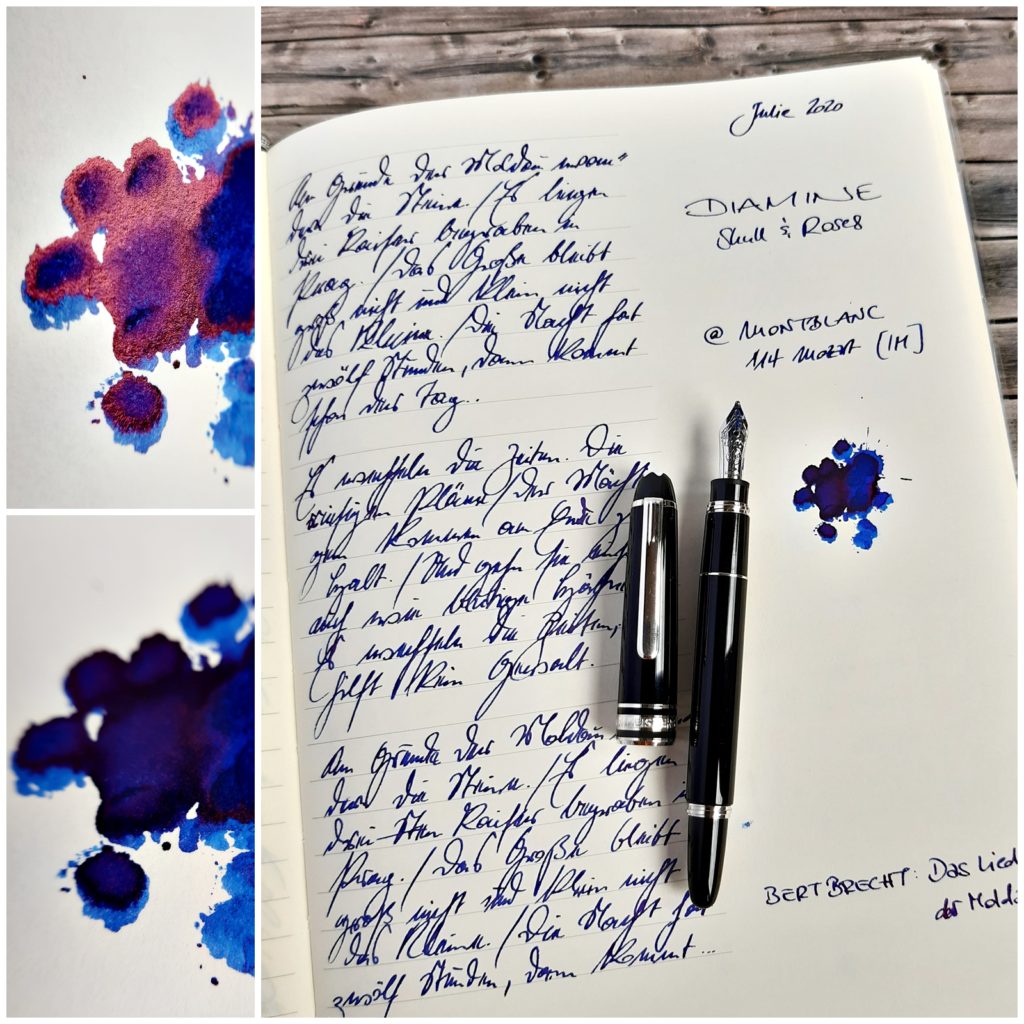 This is one of the less problematic sheening inks: Writes reliably without hard starts (see the last collage where the upper right picture shows the ink after 6 weeks in the pen, in hot summer), does not smear too much, cleans out relatively easy considering that it is a very saturated ink.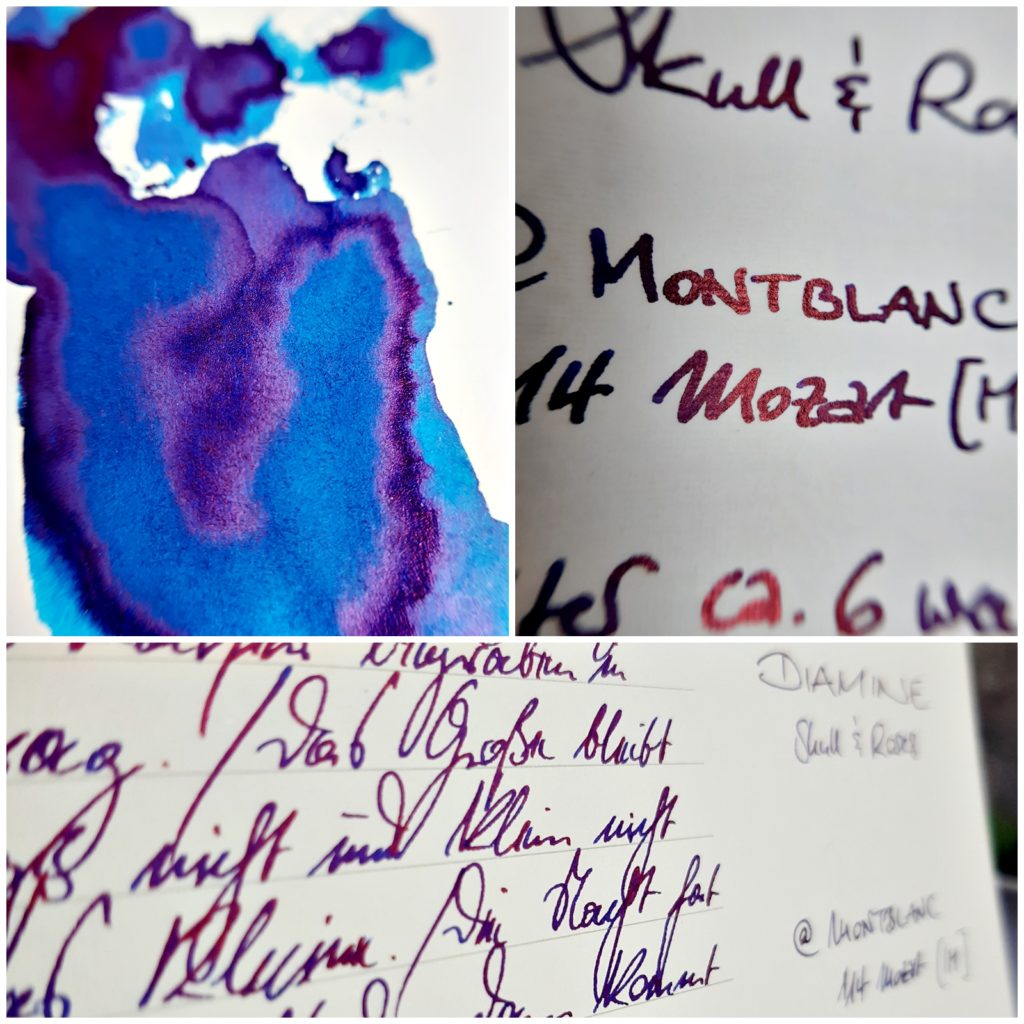 Skip back to main navigation