50 shades of blue #30 Diamine Shimmering Blue Pearl
Diamine Shimmering/Shimmertastic Blue Pearl is the more vivid of the two blue shimmering inks I used for the #50shadesofbluechallenge in the German PenExchange forum.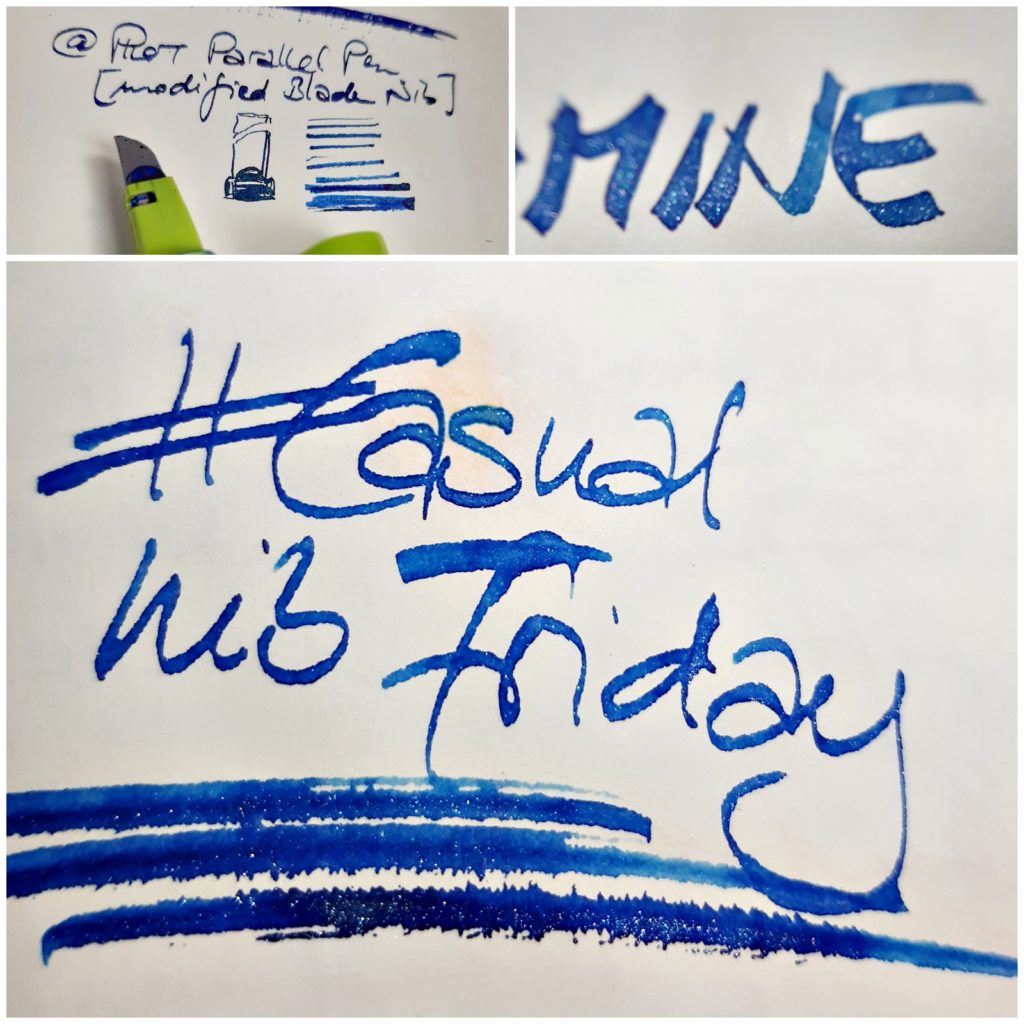 This ink, just like the other shimmering inks in Diamine's line-up, does work well in most pens.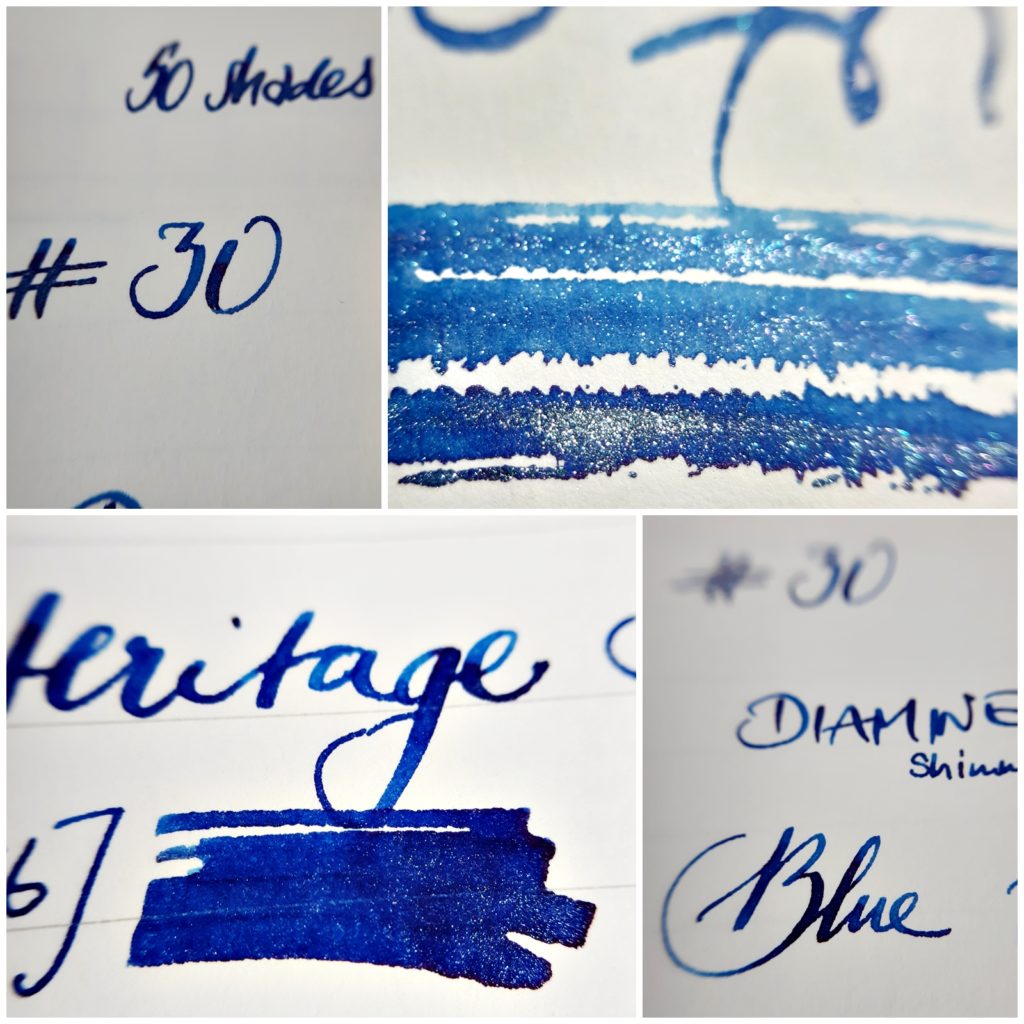 I assume that my small amount of ink (I only got a sample) did not have as much shimmer in it as usual, therefore you do not see the shimmery explosion that these inks can produce.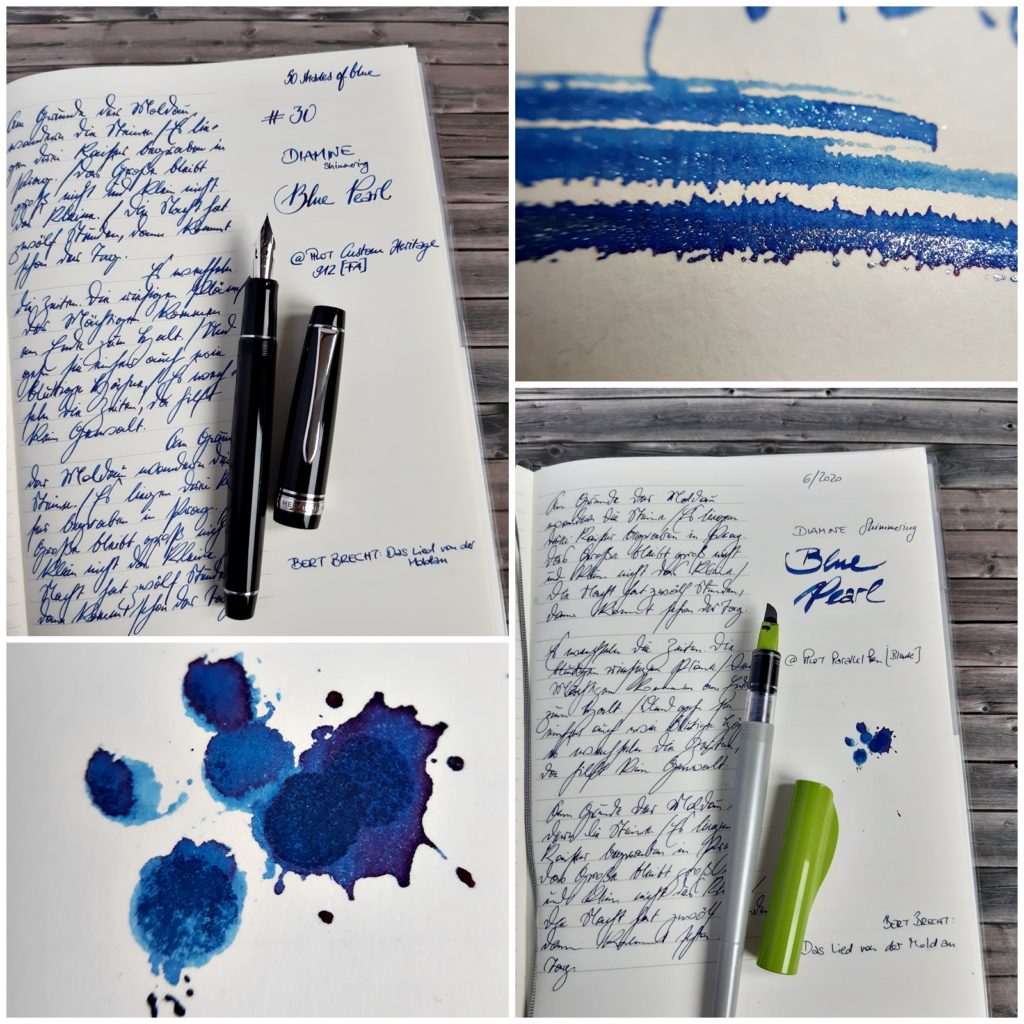 Still it was fun to use in a Pilot Custom Heritage 912 with a FA nib and a Pilot Parallel Pen with a blade nib (DIY modification).
Skip back to main navigation