50 shades of blue #29 Diamine Shimmering Seas
Diamine Shimmering Seas is a fabulously beautiful ink.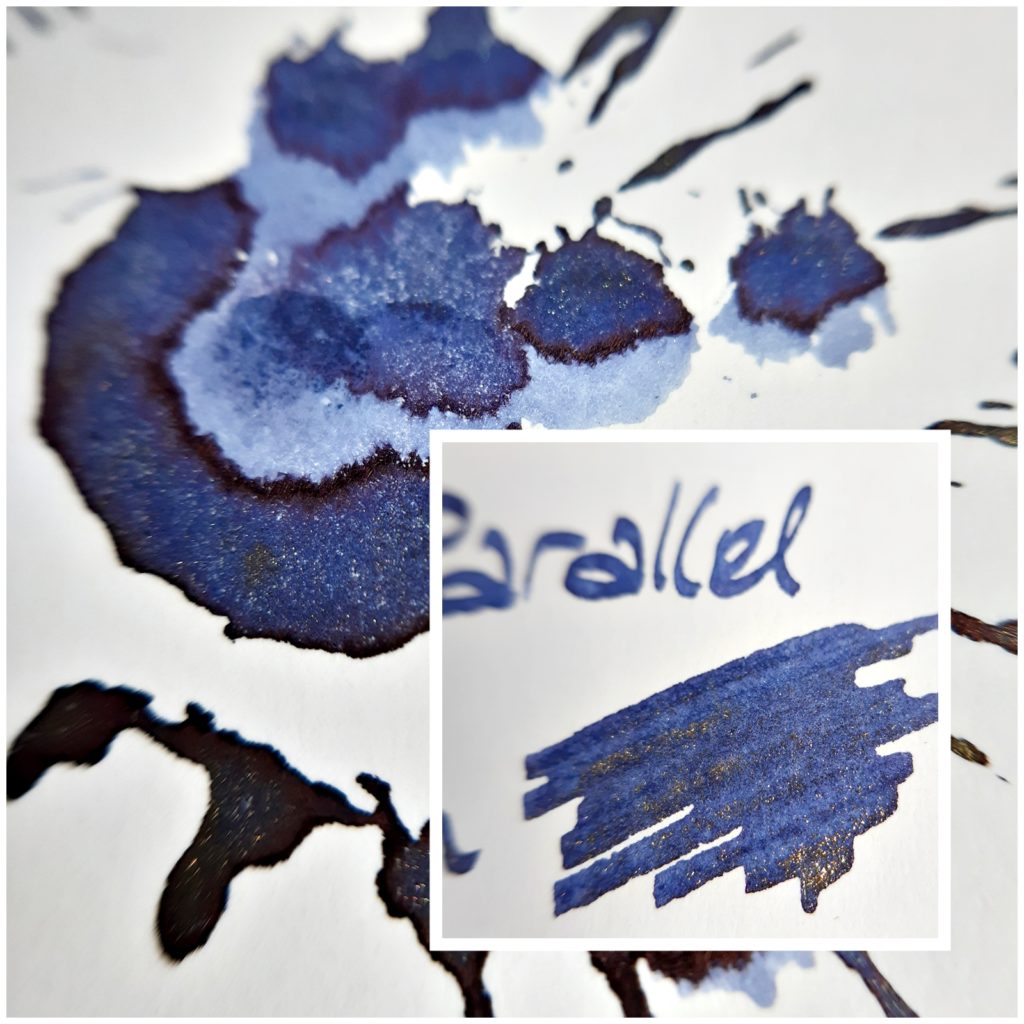 Its base is one of Diamine's blue blacks, spiced up with golden shimmer.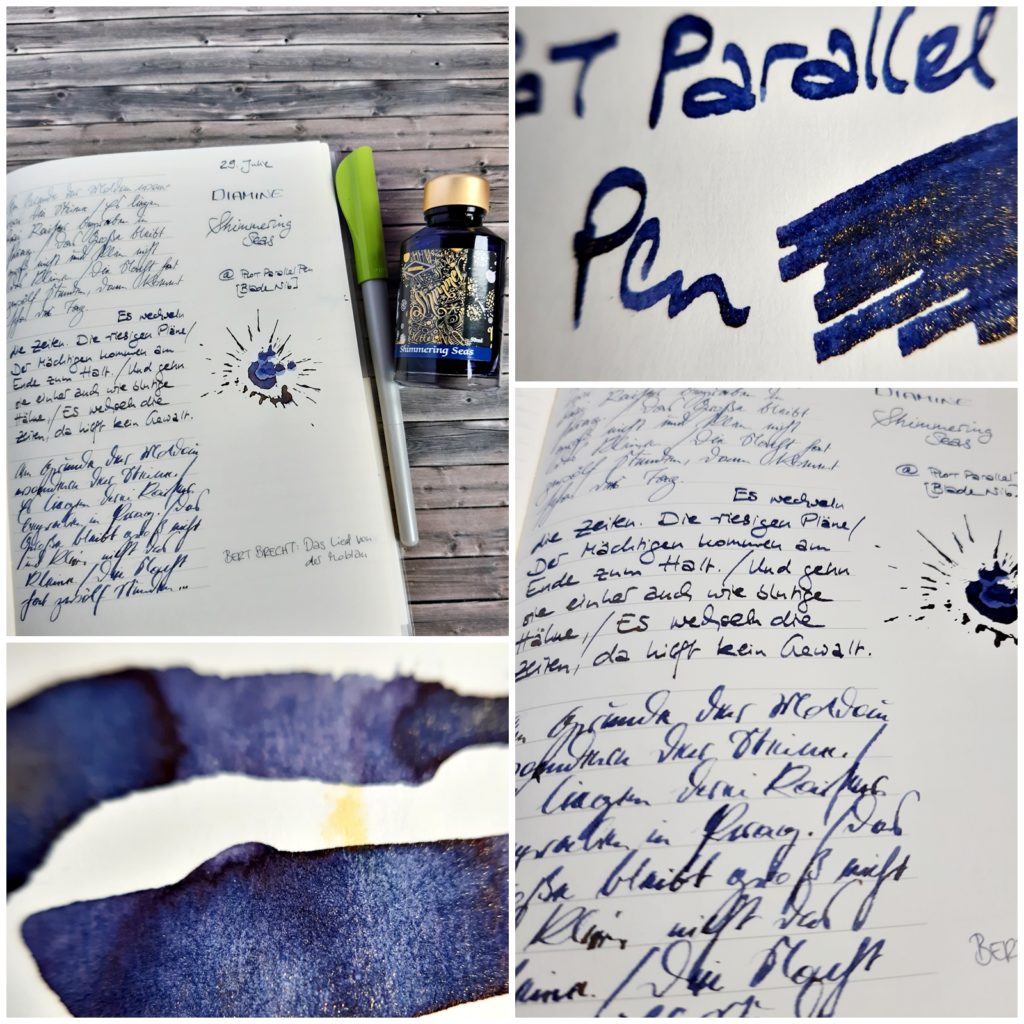 This shimmer is fine enough to work well in many pens, but, of course, wide and wet nibs work better.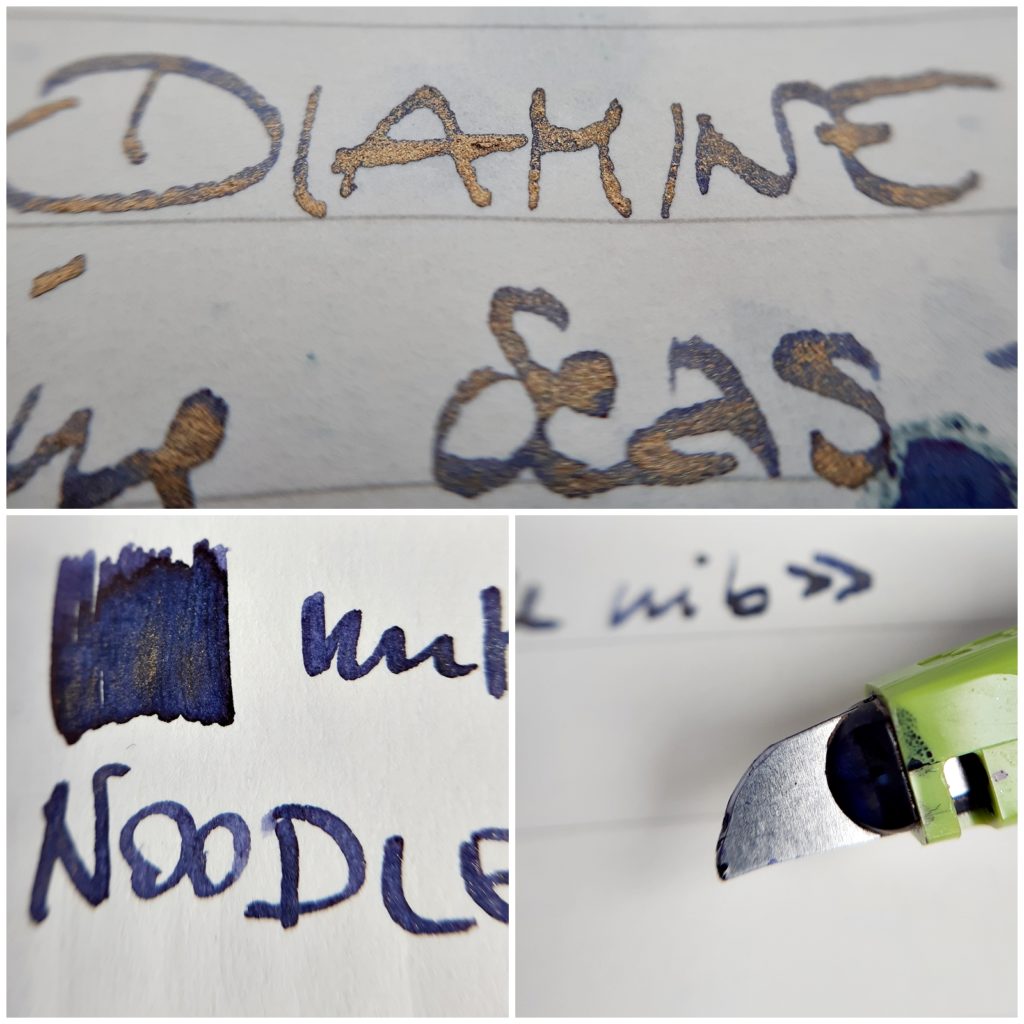 I had this ink in a Pilot Parallel Pen with a modded DIY "blade" nib, that is wet enough for this ink and allows some line variation as you can write on its edge, on the rounded side and, depending on the angle, produces interesting results.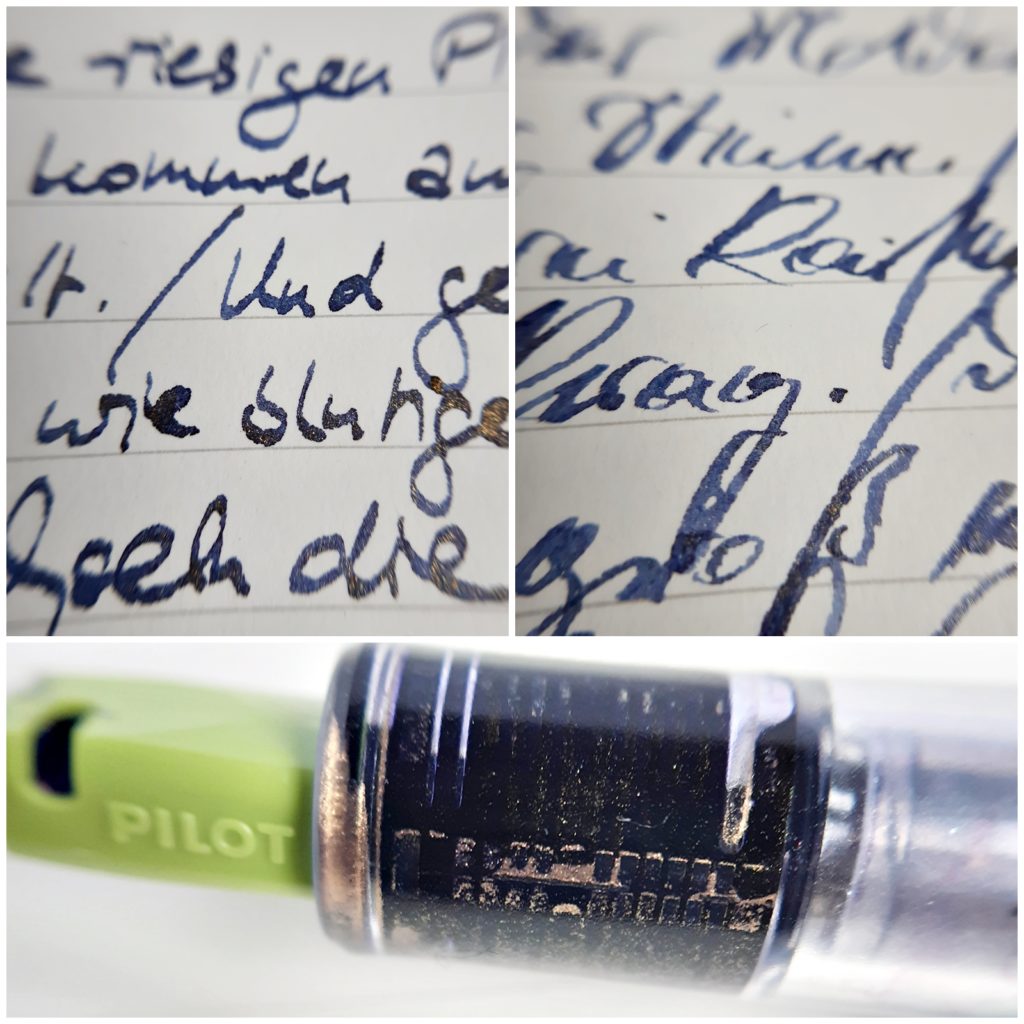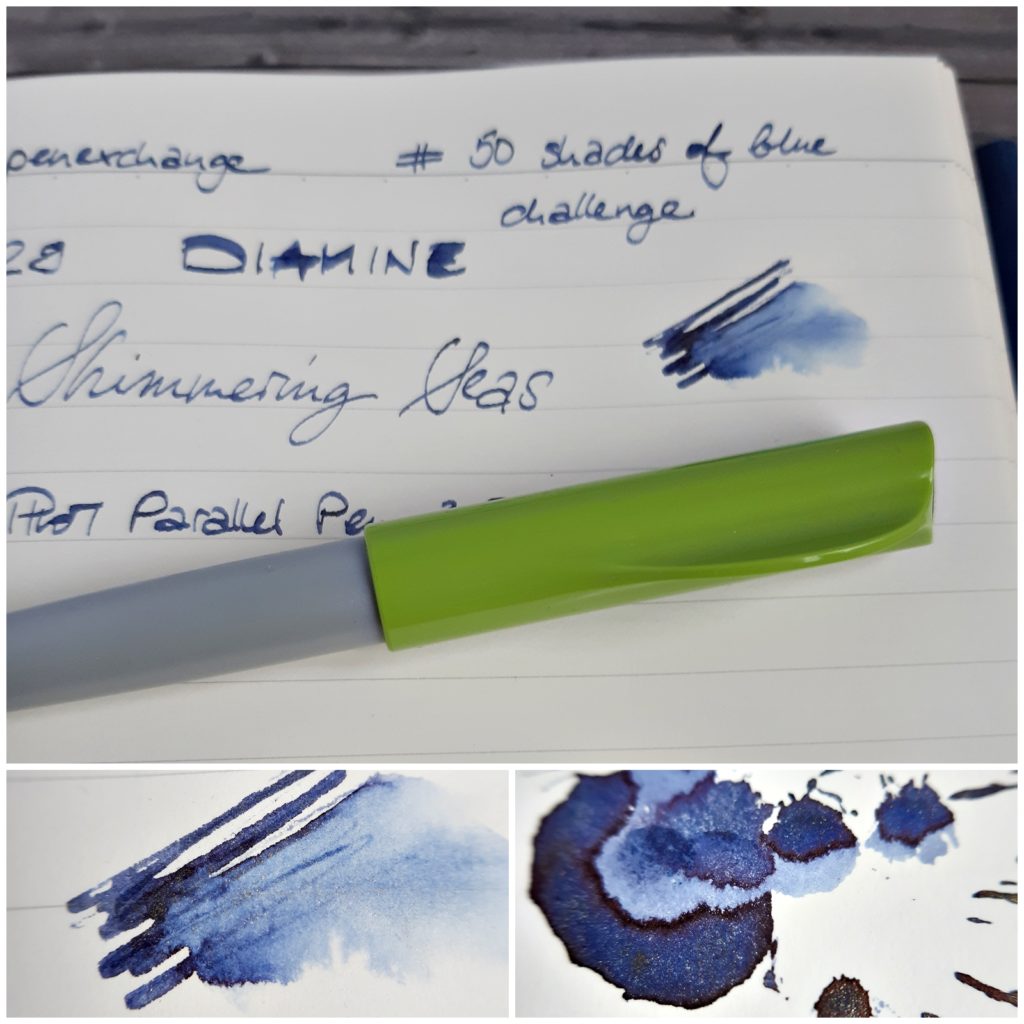 Skip back to main navigation