50 shades of blue #28 Diamine Sargasso Blue
Diamine Sargasso Sea is an ink that might be more interesting in a spectacular nib, but it did work well also in a Pilot Petit-1 with a fine nib.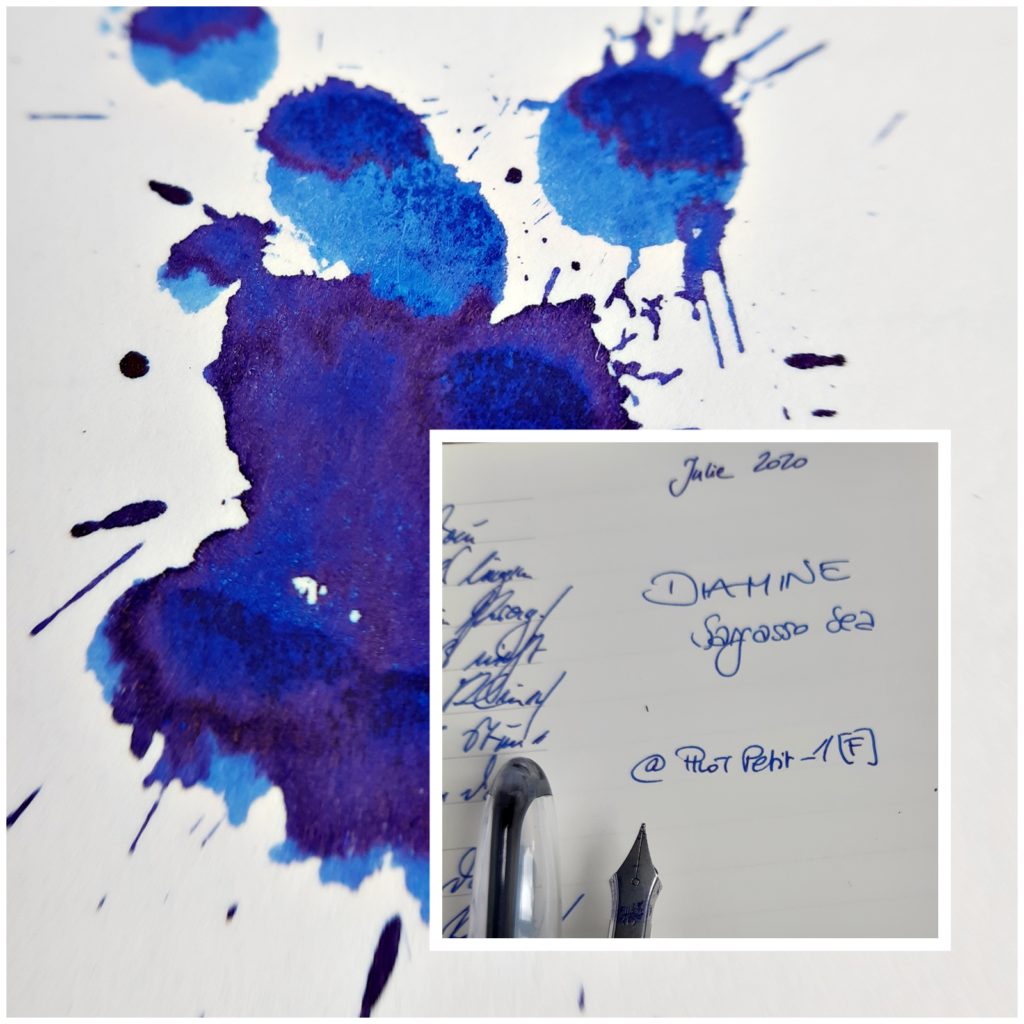 From the swaps you can see its range and the potential it has.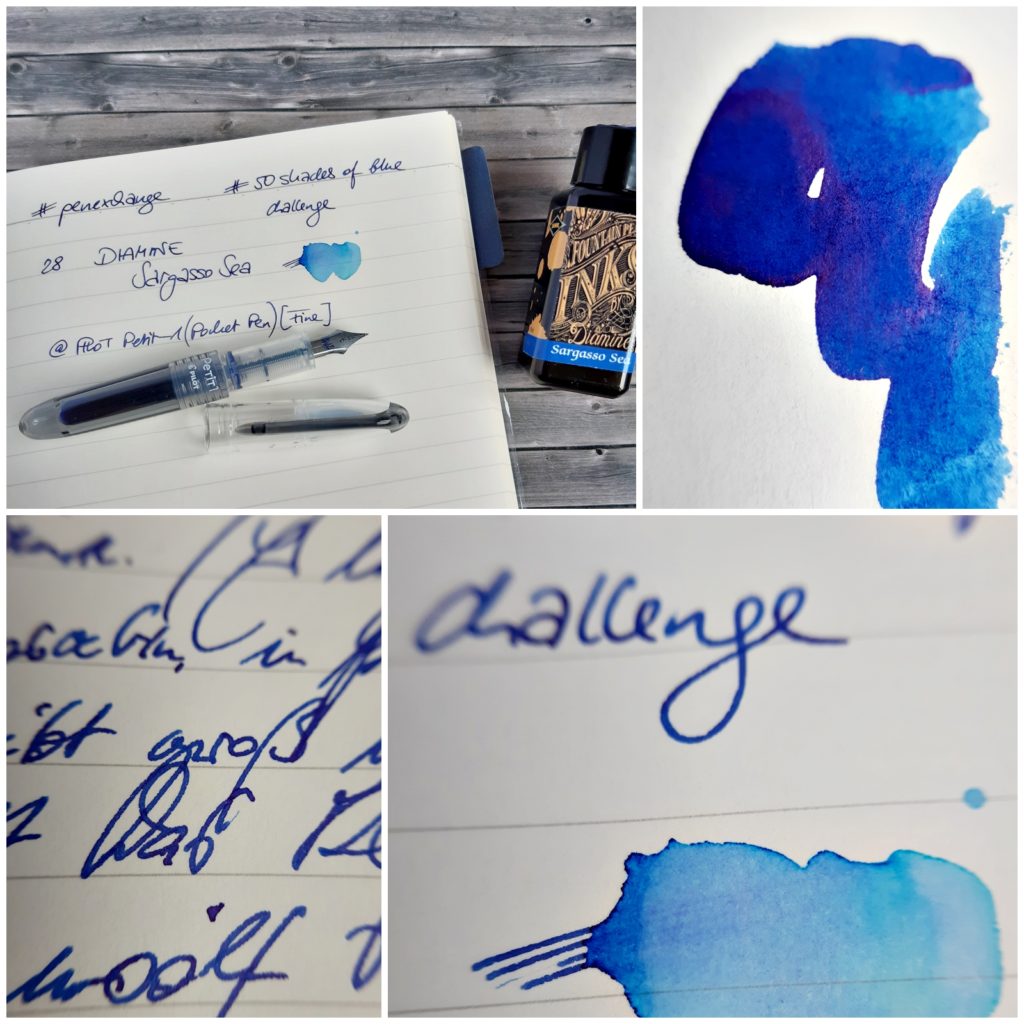 Besides the normal behaviour this ink smells weirdly; so if you doubt whether your bottle is still usable, it probably is when it only smells dusty but not too stingy.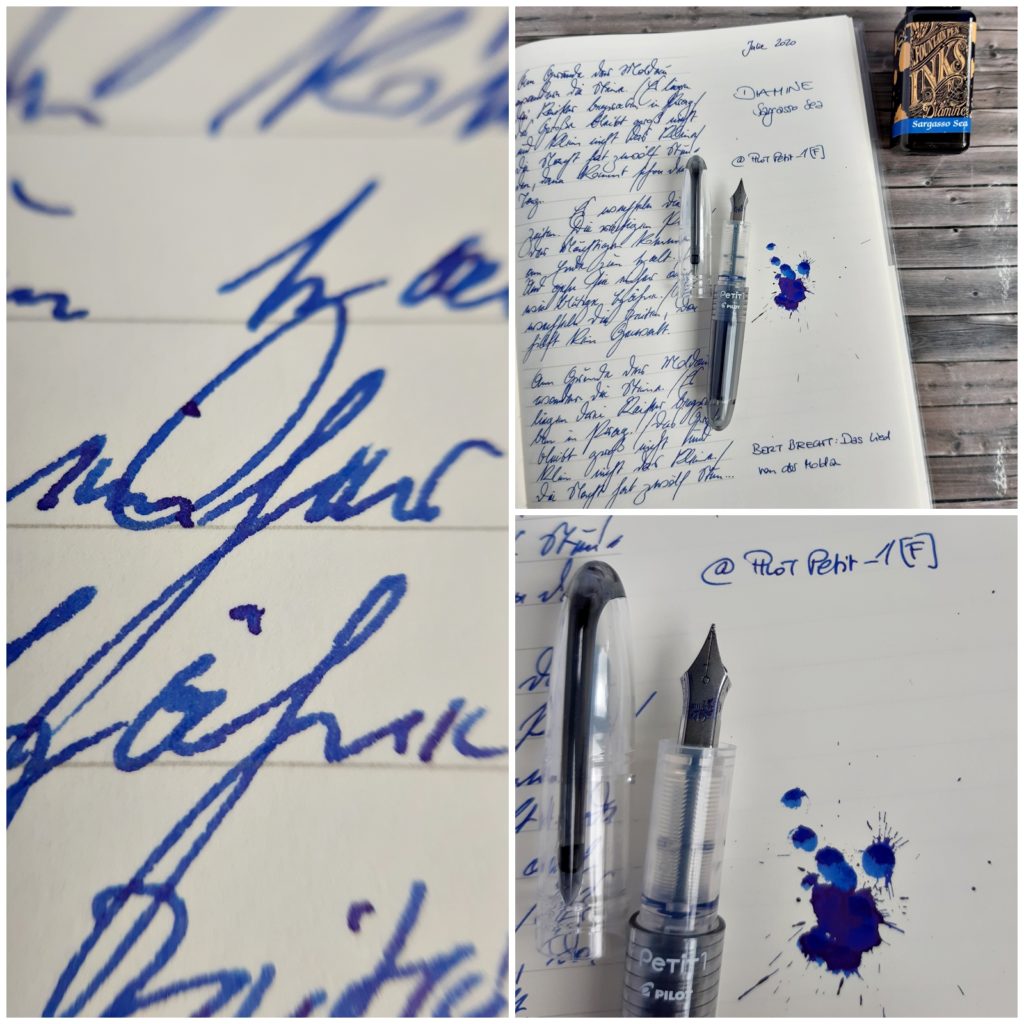 Skip back to main navigation