50 shades of blue #26 Diamine Prussian Blue
Diamine Prussian Blue is — similar to Diamine Indigo — a very greyish blue(-black) that reminds me of a pale iron gall.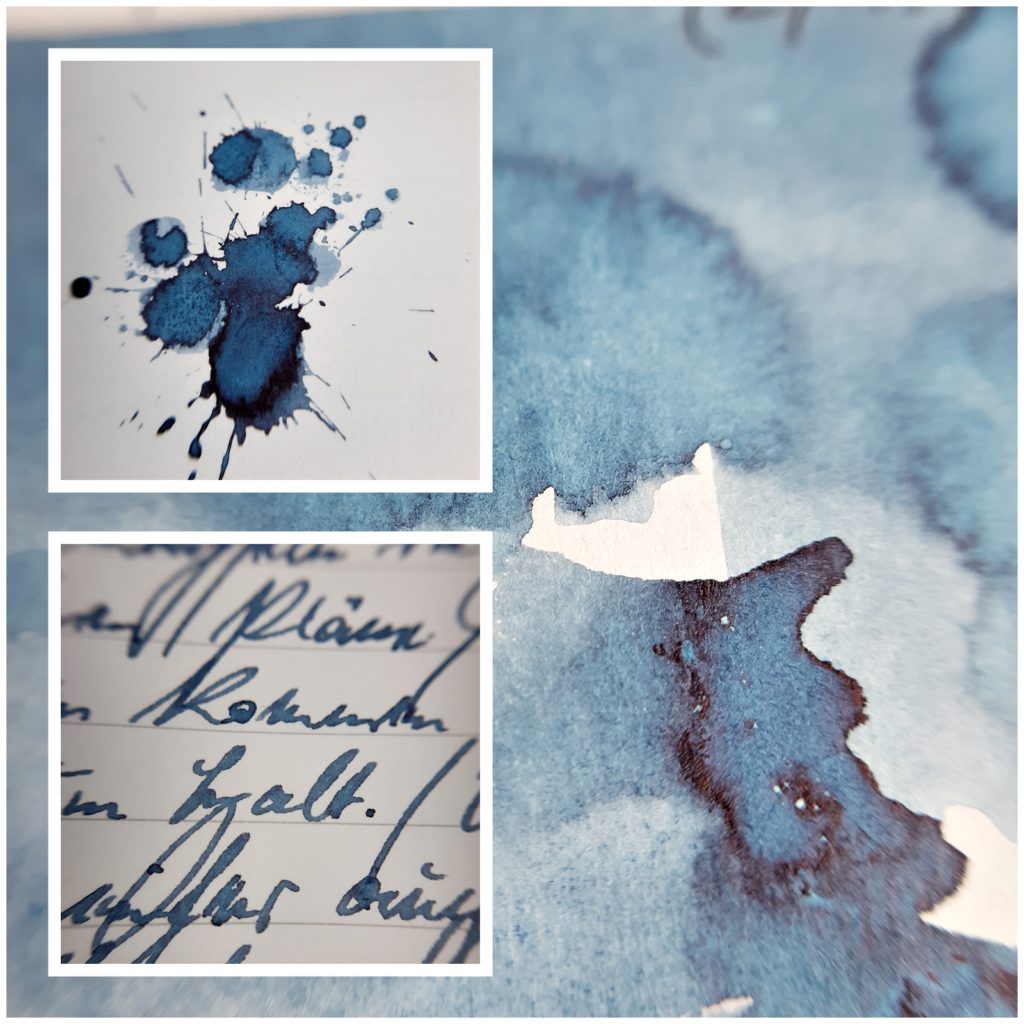 This ink does not have extreme properties but is, just like most Diamine inks, reliable, cleans out well, works in every pen and is a joy to use.
I had it in a wet-ish Pelikan M150 with a medium nib.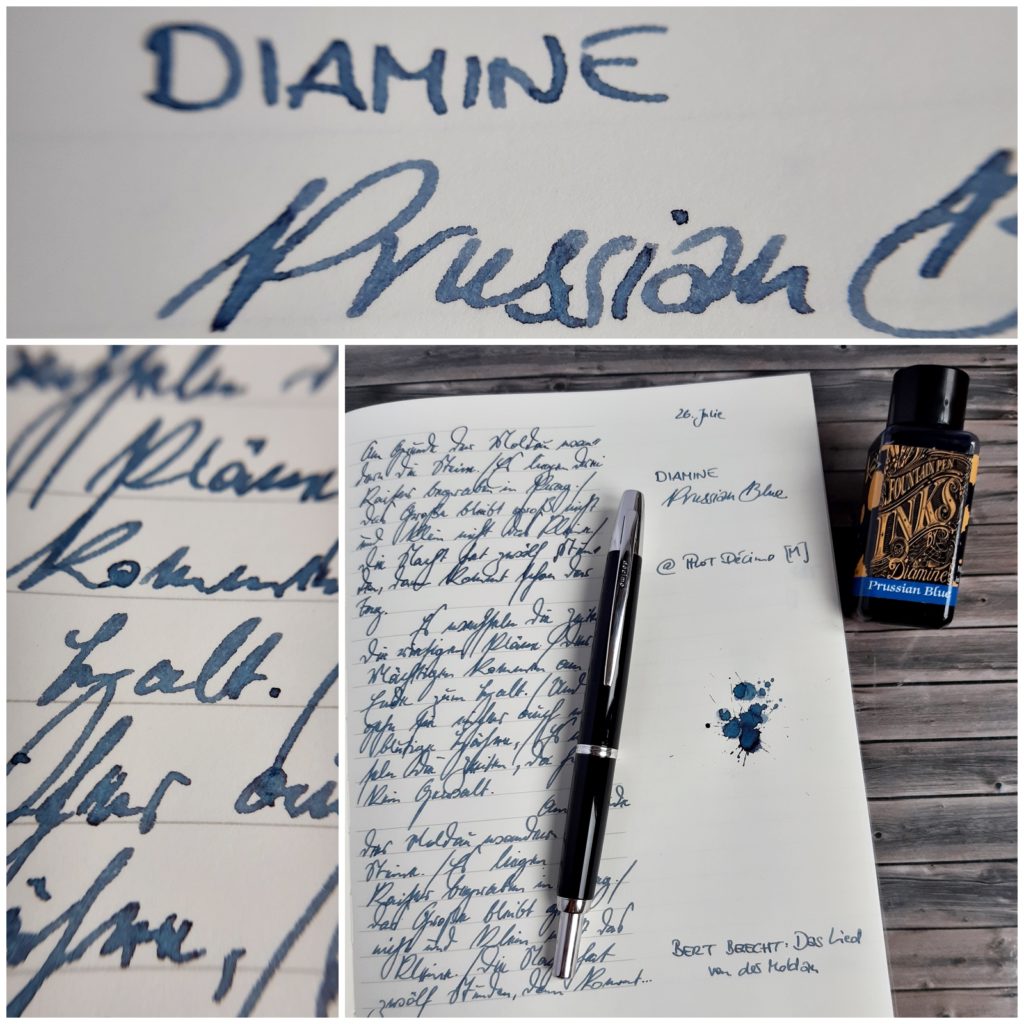 Skip back to main navigation