50 shades of blue #24 Diamine Oxford Blue
Diamine Oxford Blue might have fallen by the wayside a bit as recently monster sheeners, multichrome inks and pale pastels have taken over.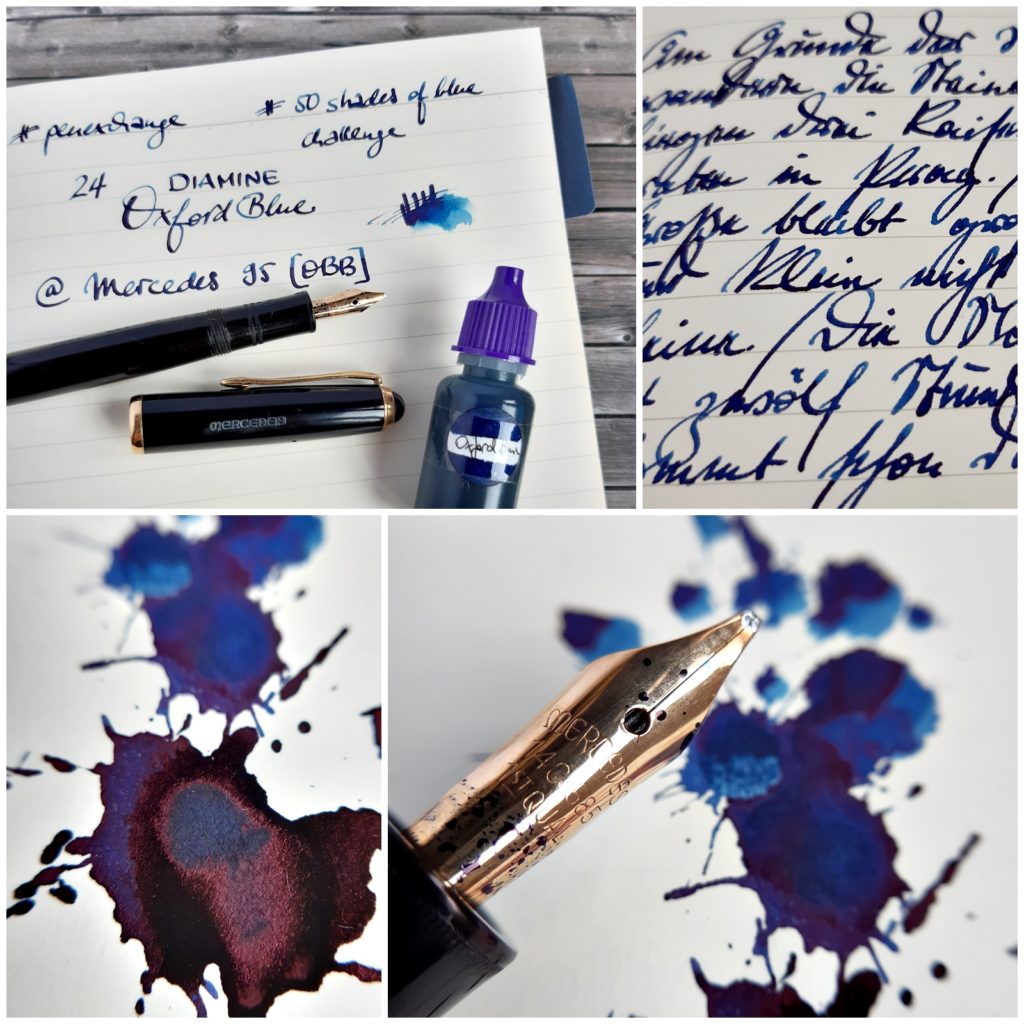 But beware: This fabulously beautiful deep dark velvety blue is a winner! Subtle sheen, best behaviour, easy maintenance, a good price and fast drying times are all on its plus side with no minus to be seen.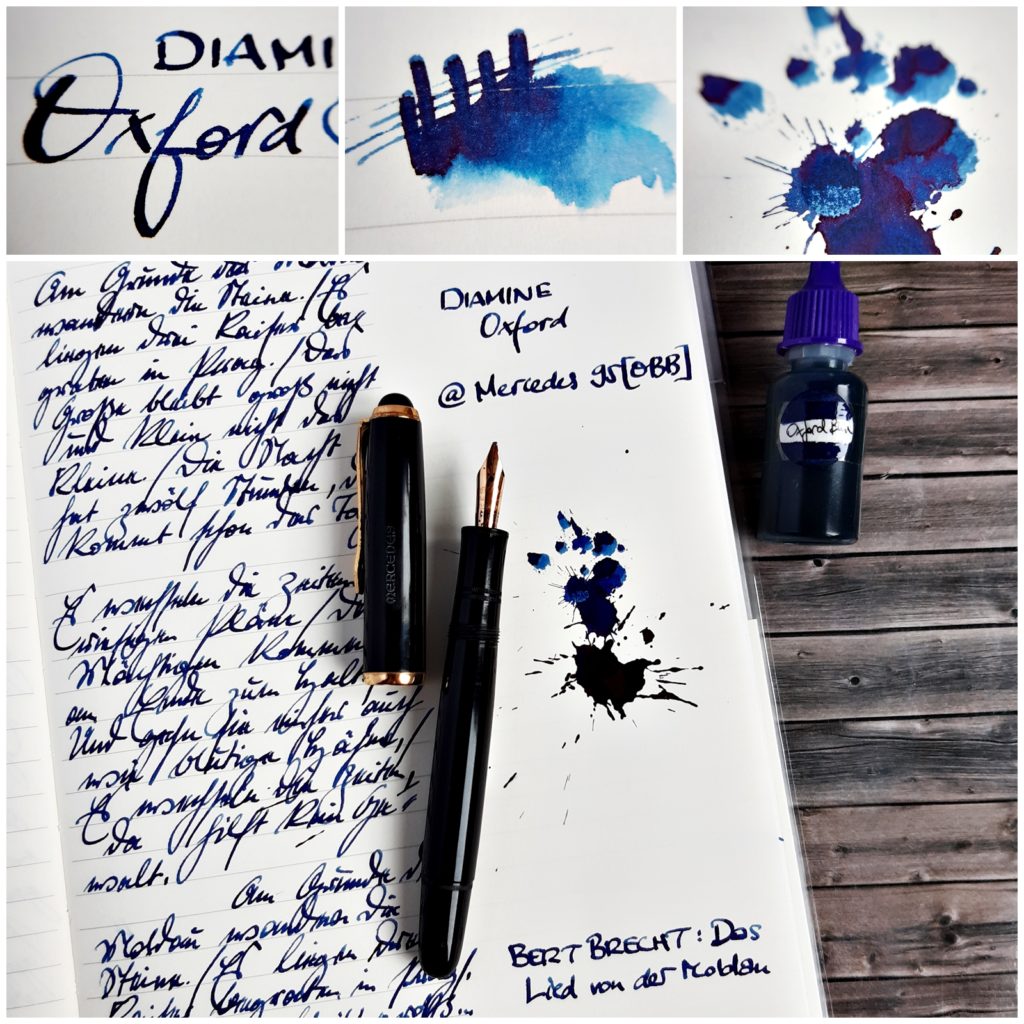 I had this ink in a vintage Mercedes 095 pen with a fat and juicy OBB nib. And I liked it a lot!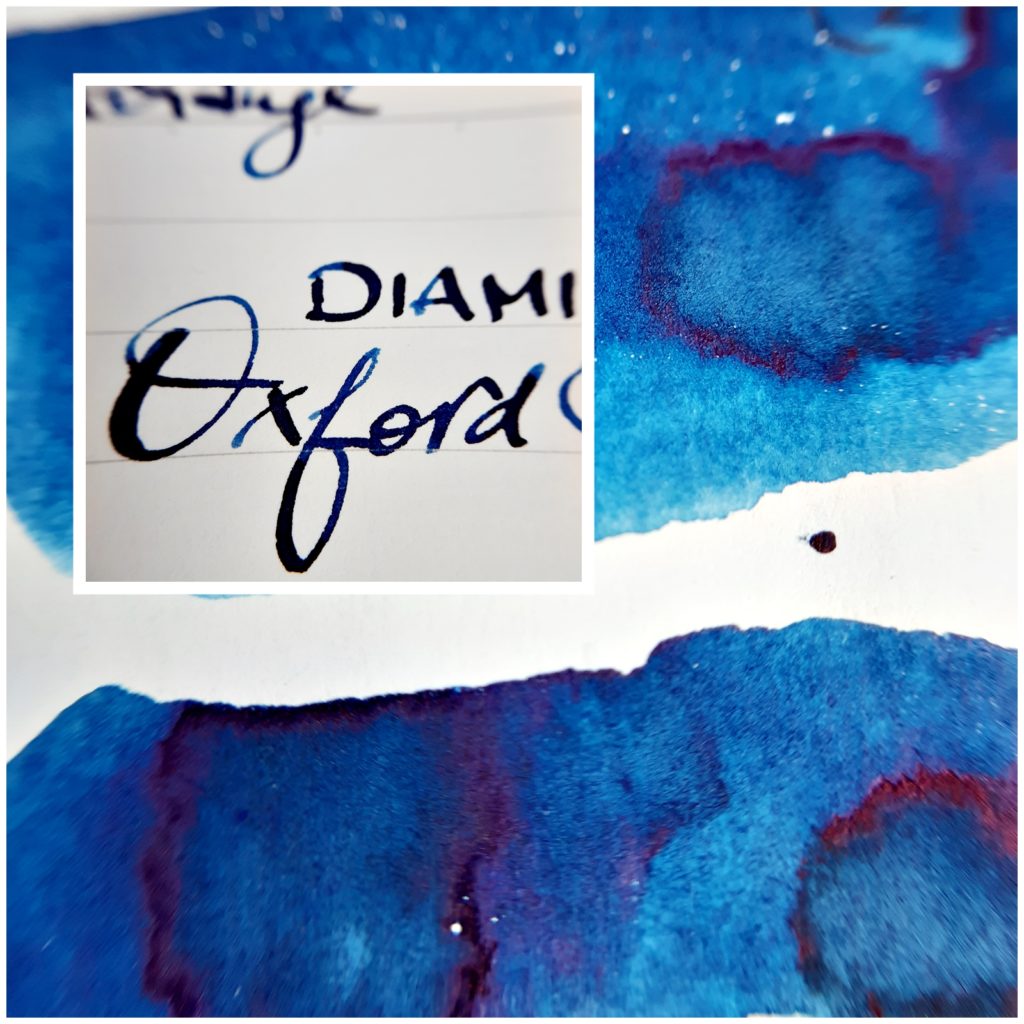 Skip back to main navigation