50 shades of blue #19 Diamine Kensington Blue
Diamine Kensington Blue is a standard mid blue, neither too light nor too dark, but with a certain greyish cast to it. It is not grey in itself but somewhat muted, shady. Combine that with standard behaviour and easy accessibility, this one could serve all the needs for someone who just needs a blue ink for writing.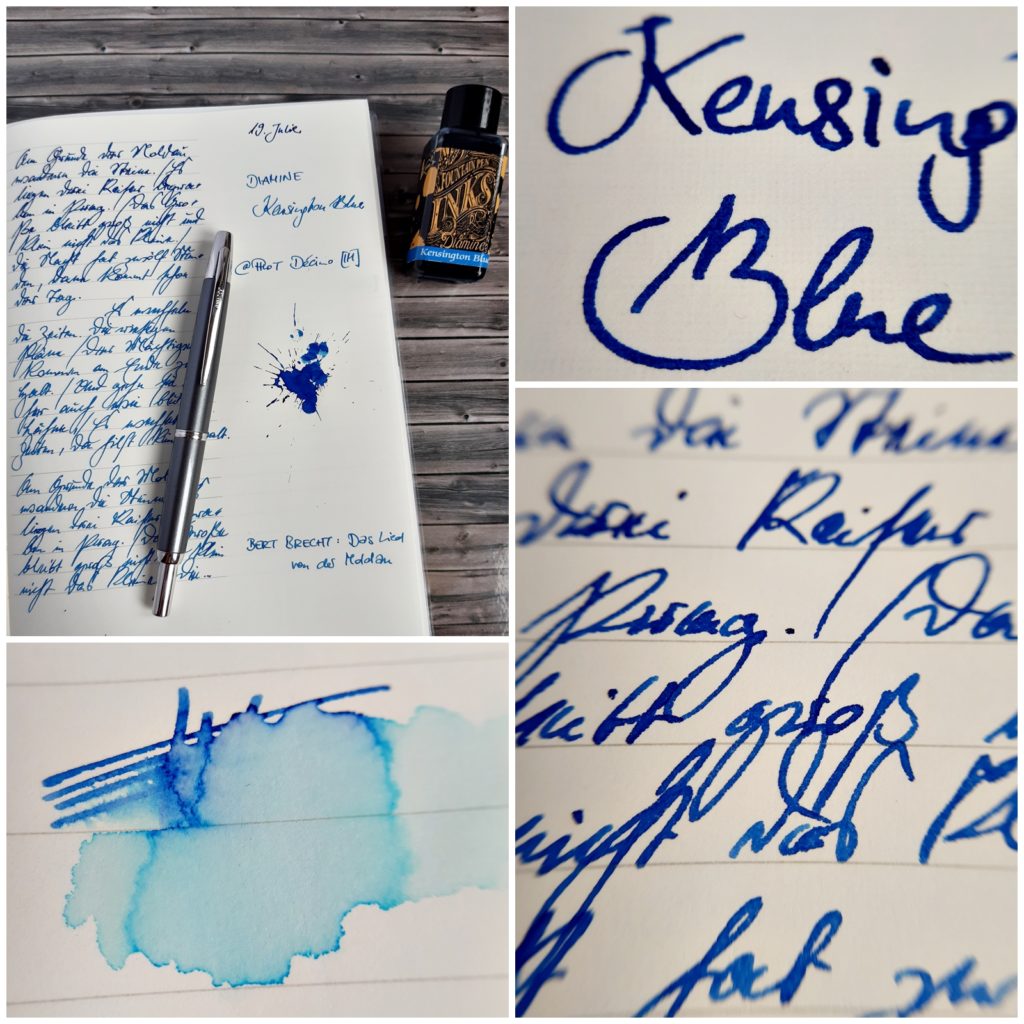 Obviously, Kensington Blue is not too exciting, but too much excitements gets dull anyway, so … Kensington Blue is a keeper for me, a staple, a workhorse ink that did work well in a Pilot Décimo with a fine nib.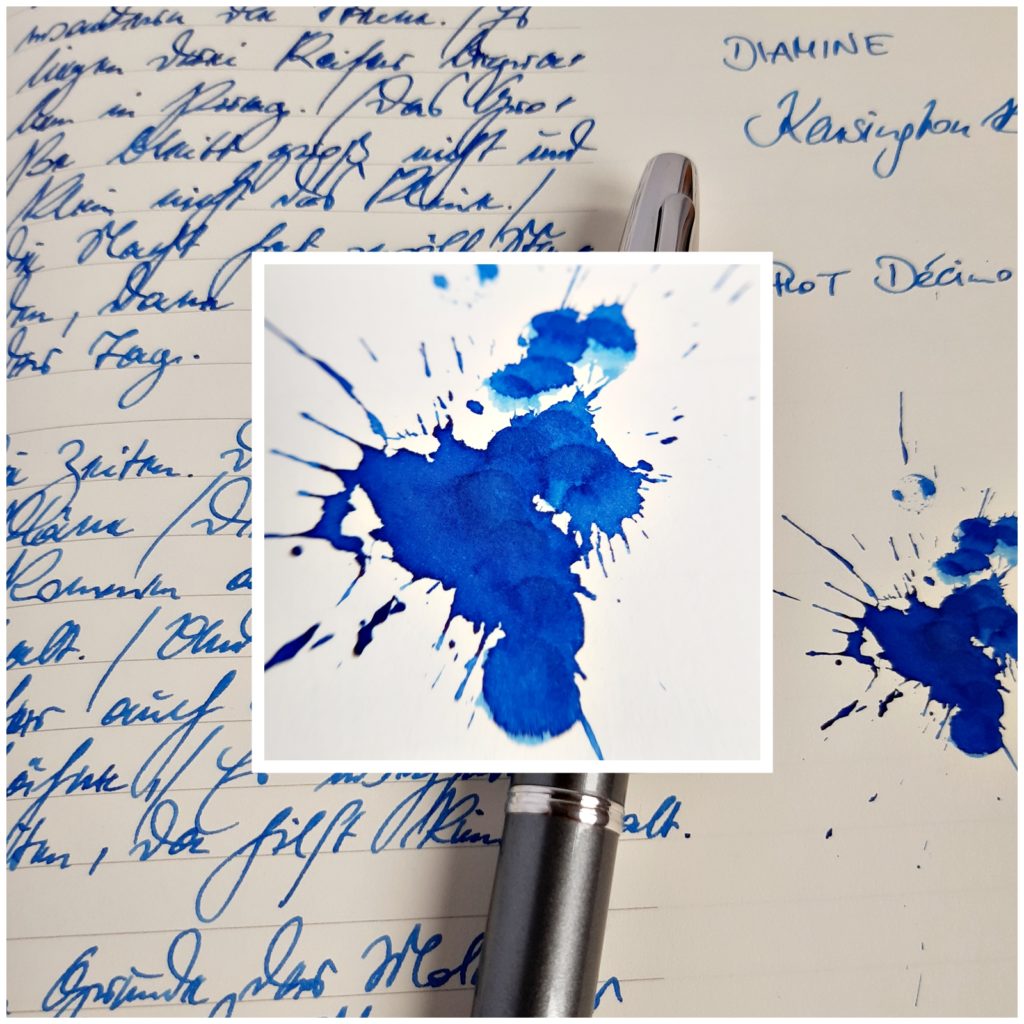 Skip back to main navigation