50 shades of blue #18 Diamine Indigo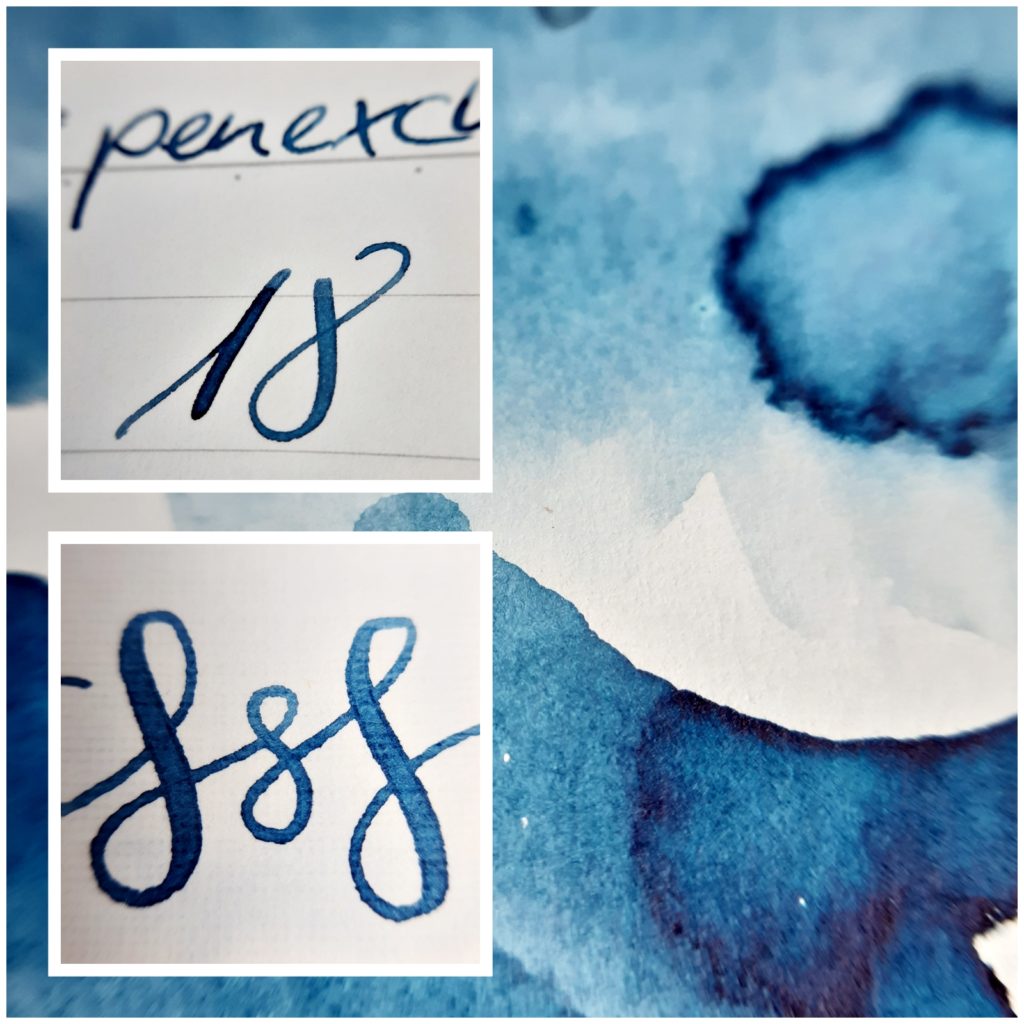 Diamine Indigo is a hidden treasure for anyone who likes blue black inks. Or subdued greyish dark blue that are still elegantly pale.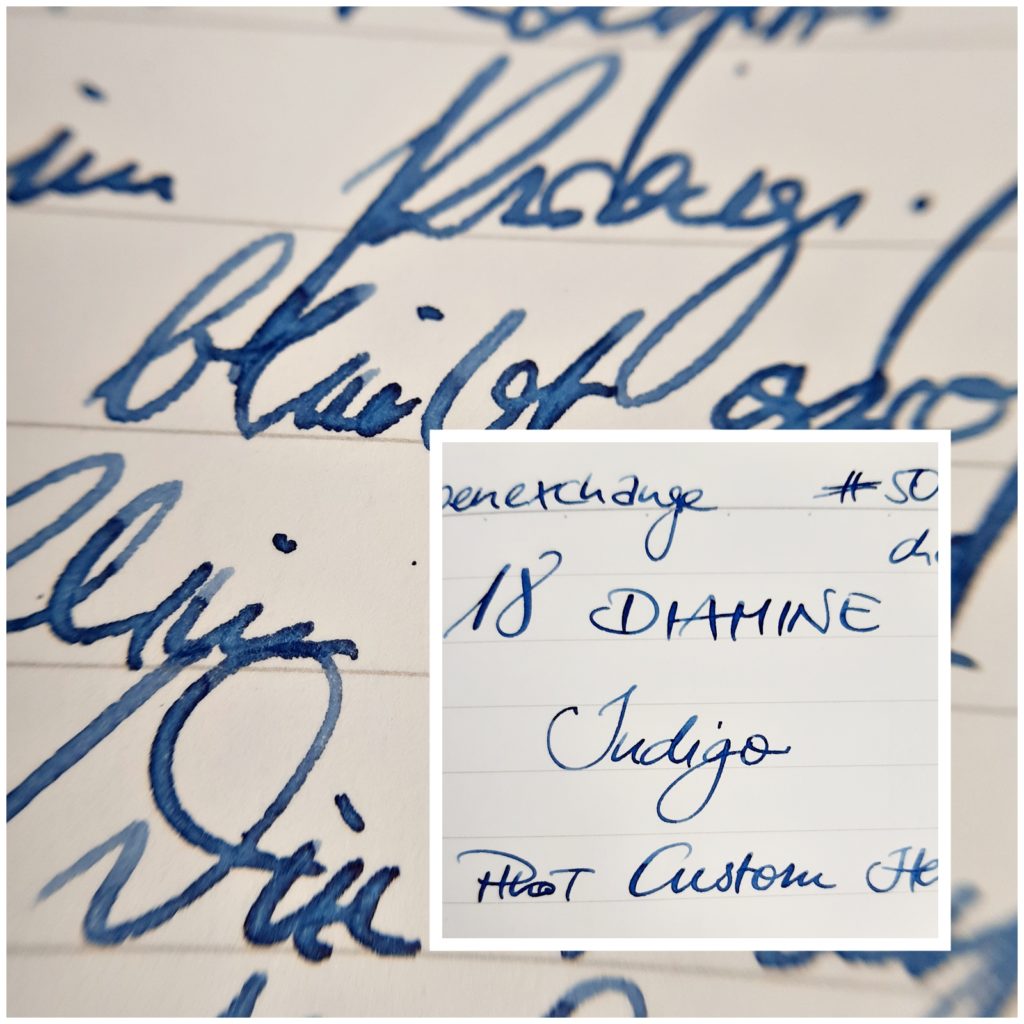 Diamine Indigo is well behaved, looks like an iron gall ink without the maintenance IG demands and flows nicely even out of flexy nibs such as the Pilot Custom Heritage 912 FA I used here.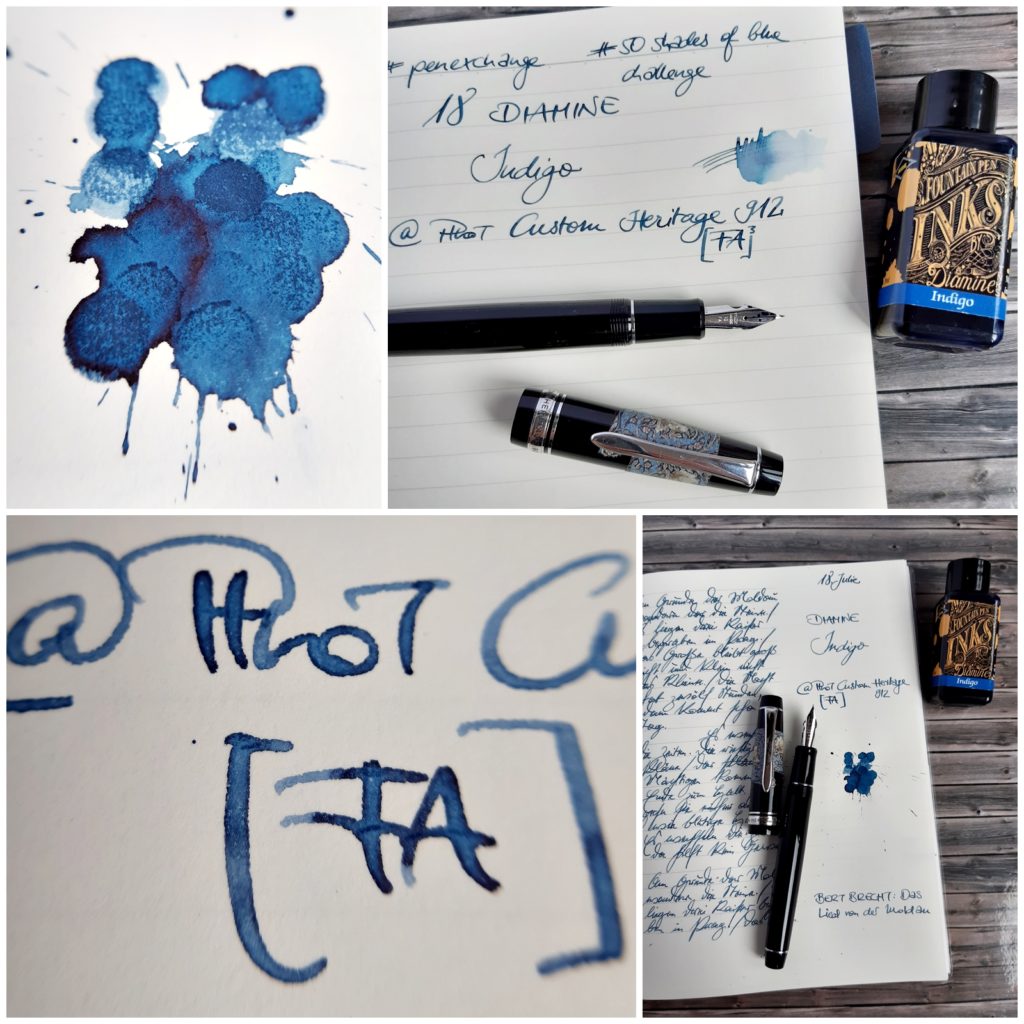 The #50shadesofbluechallenge forced me to have a second look at almost all of my blue inks and I am very pleased to find this ink among them. Along the way during the last four years of inky fun I got to learn that almost every ink deserves a nib that matches its properties, mostly being on the wetter side. The FA nibs never let me down when it came to showing off the best of any ink, and after the first disappointment I should have given this ink another try in a wetter nib.
Skip back to main navigation