50 shades of blue #17 Diamine Imperial Blue
Diamine Imperial Blue is a purple in reality, but since there is another ink named Diamine Imperial Purple that is even more purple … well, this one is named blue. But it is a purple, still, if you ask me. Maybe a blurple.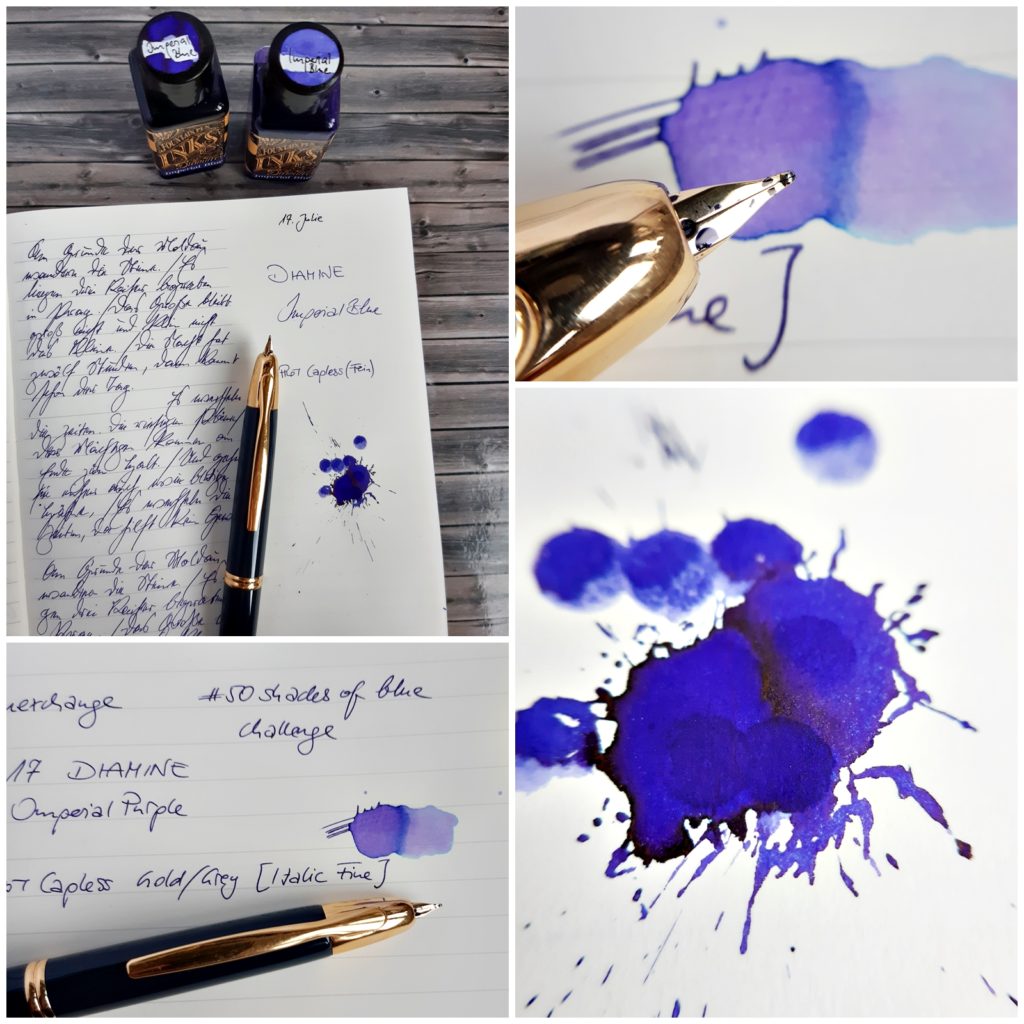 This ink is a standard ink when regarding its properties: Well behaved, neither too wet nor too dry, not too saturated, easily washes out of the pen and not waterproof. It looks kind of pretty but not overwhelmingly beautiful. Not all inks can be stunners, sorry.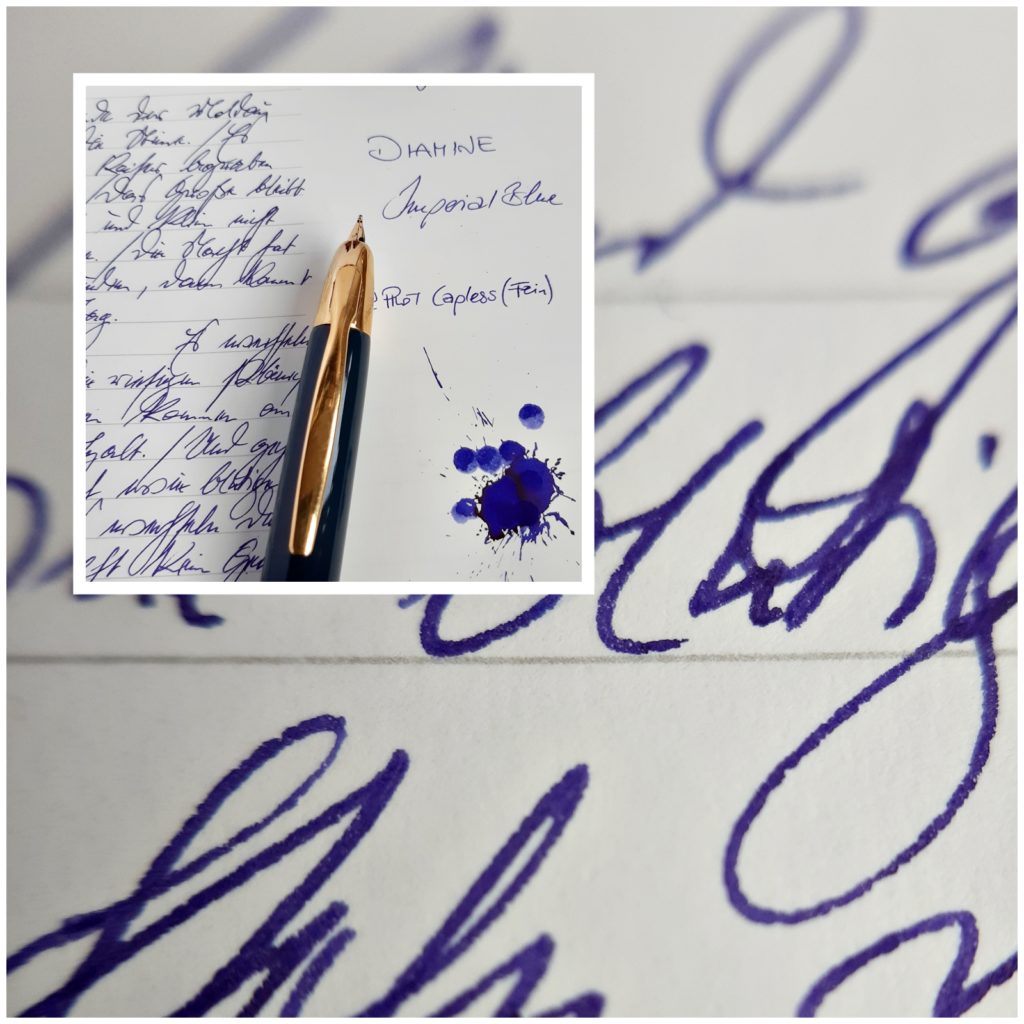 Skip back to main navigation