50 shades of blue #16 Diamine Guitar Series Pelham Blue
Diamine Pelham Blue is part of Diamine's Guitar Series; the only blue ink in there next to a handful of light and medium browns.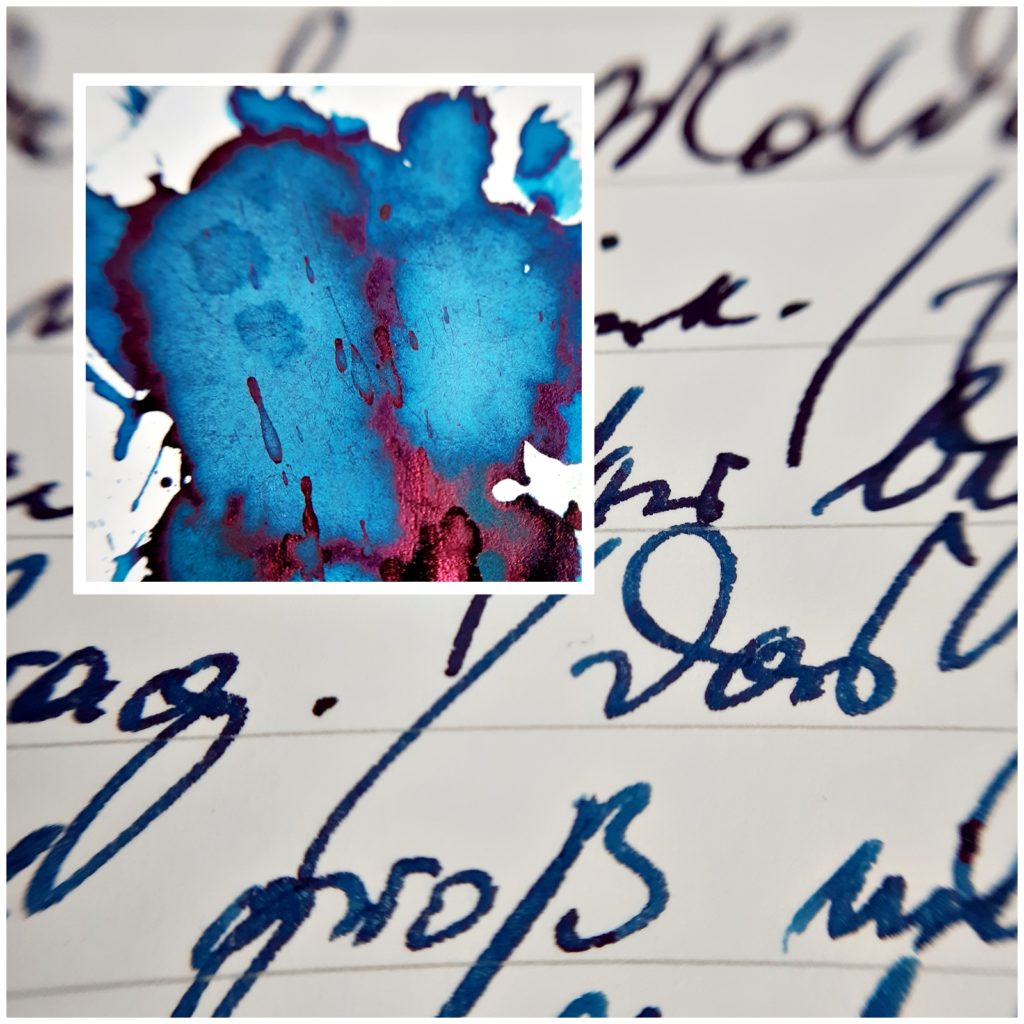 I like how Pelham Blue is pretty "blue" but still has an interesting shift towards teal or petrol in lighter areas where you could see more colour than just dark blue.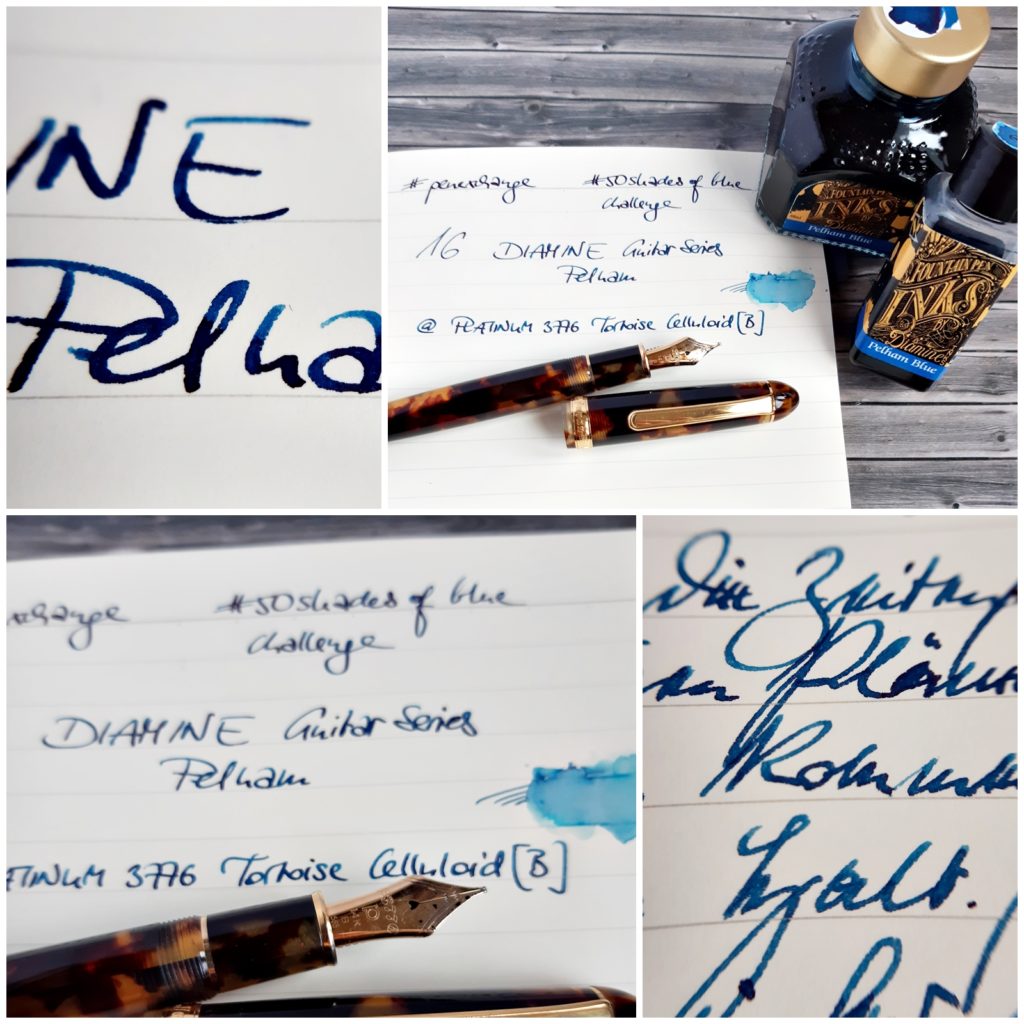 The massive sheen from the blob I could not see in writing with any of my pens, so maybe it is reserved to these really heavy layers only. Yet I really like this ink and got multiple bottles of it, something more unusual for me.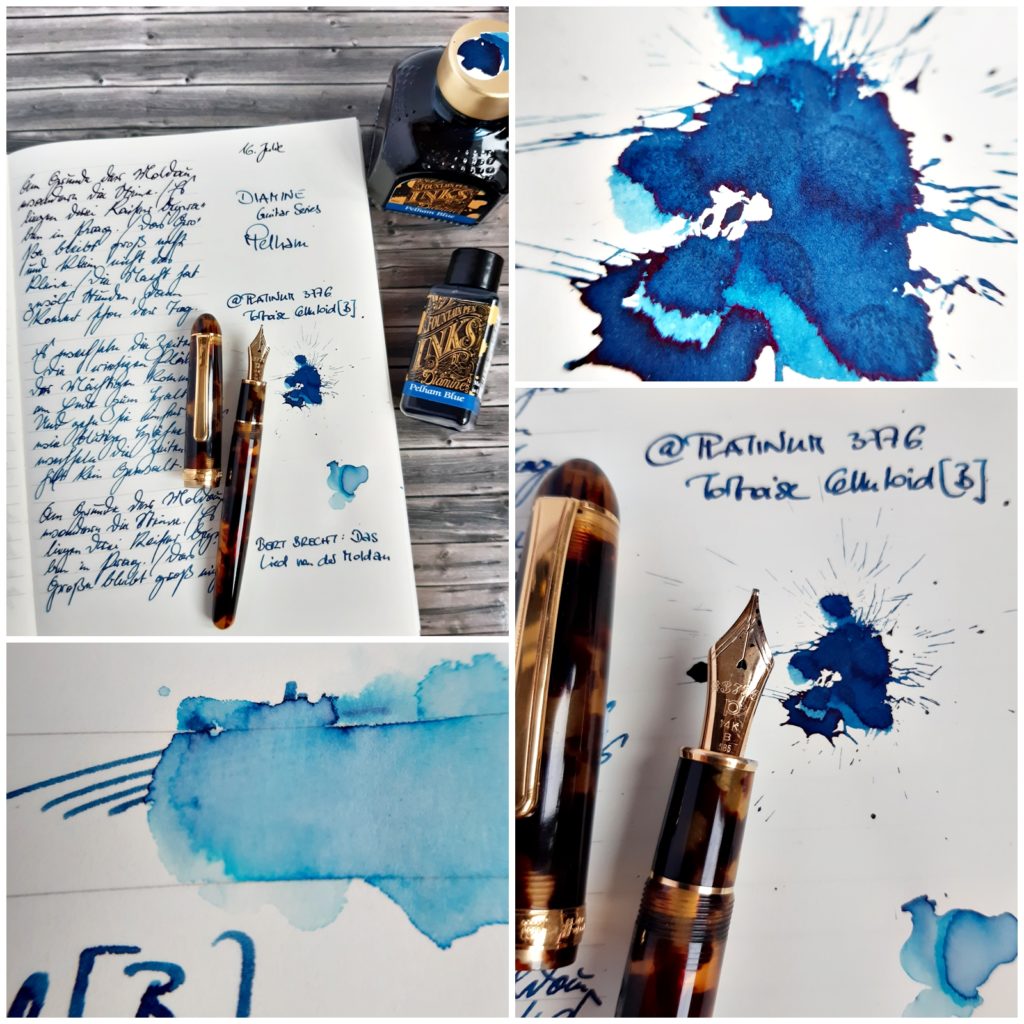 I had it in a Platinum 3776 Tortoise Celluloid with a broad, wet nib that tends to show inks a bit more dense than my other pens do.
Skip back to main navigation