50 shades of blue #11 Diamine China Blue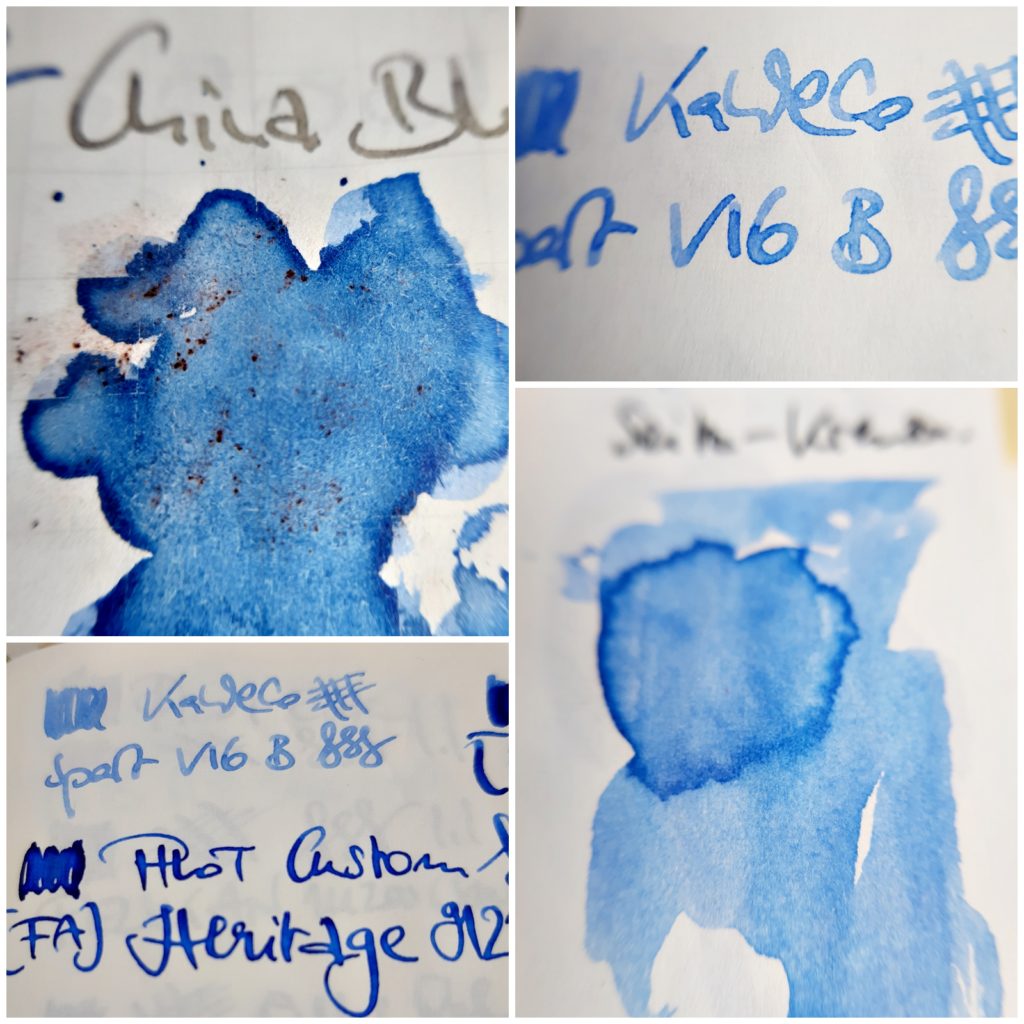 The many faces of Diamine China Blue …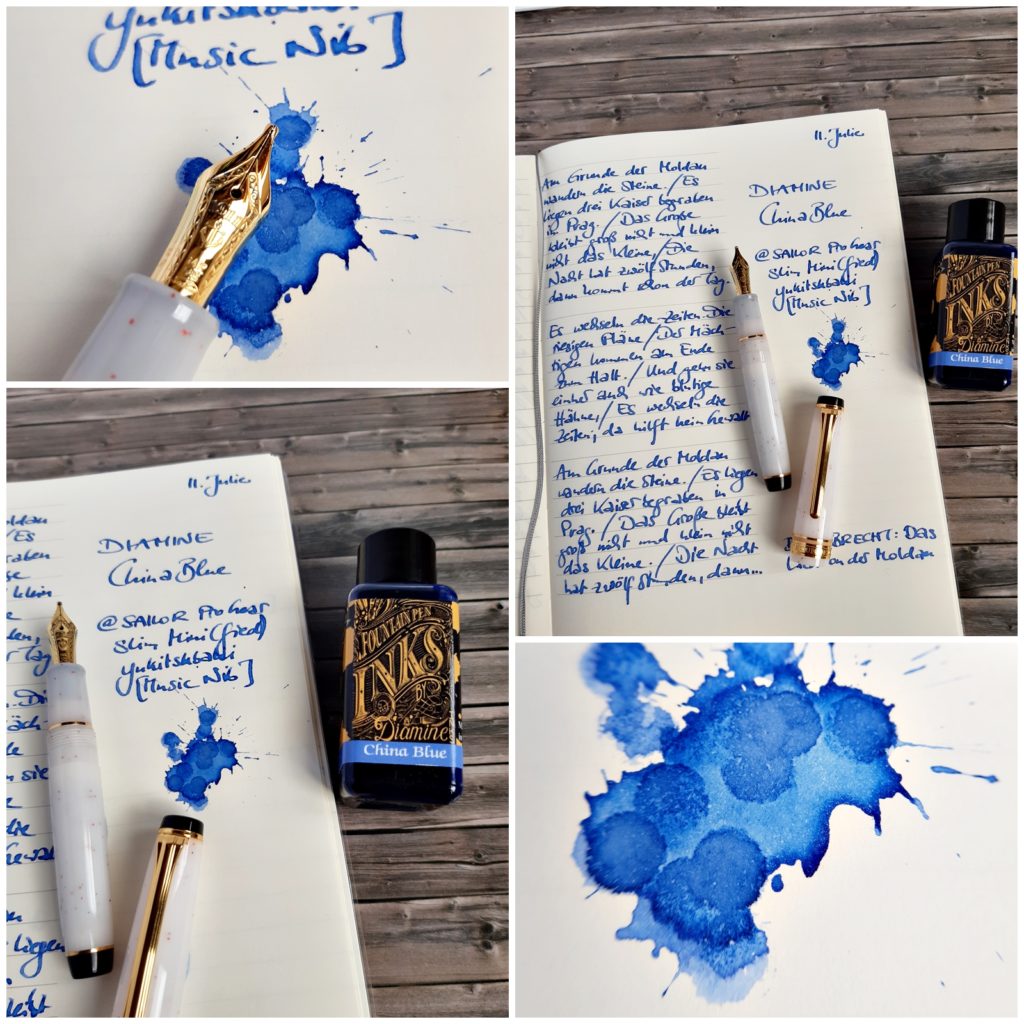 This ink appears strikingly different in time and thickness of layer.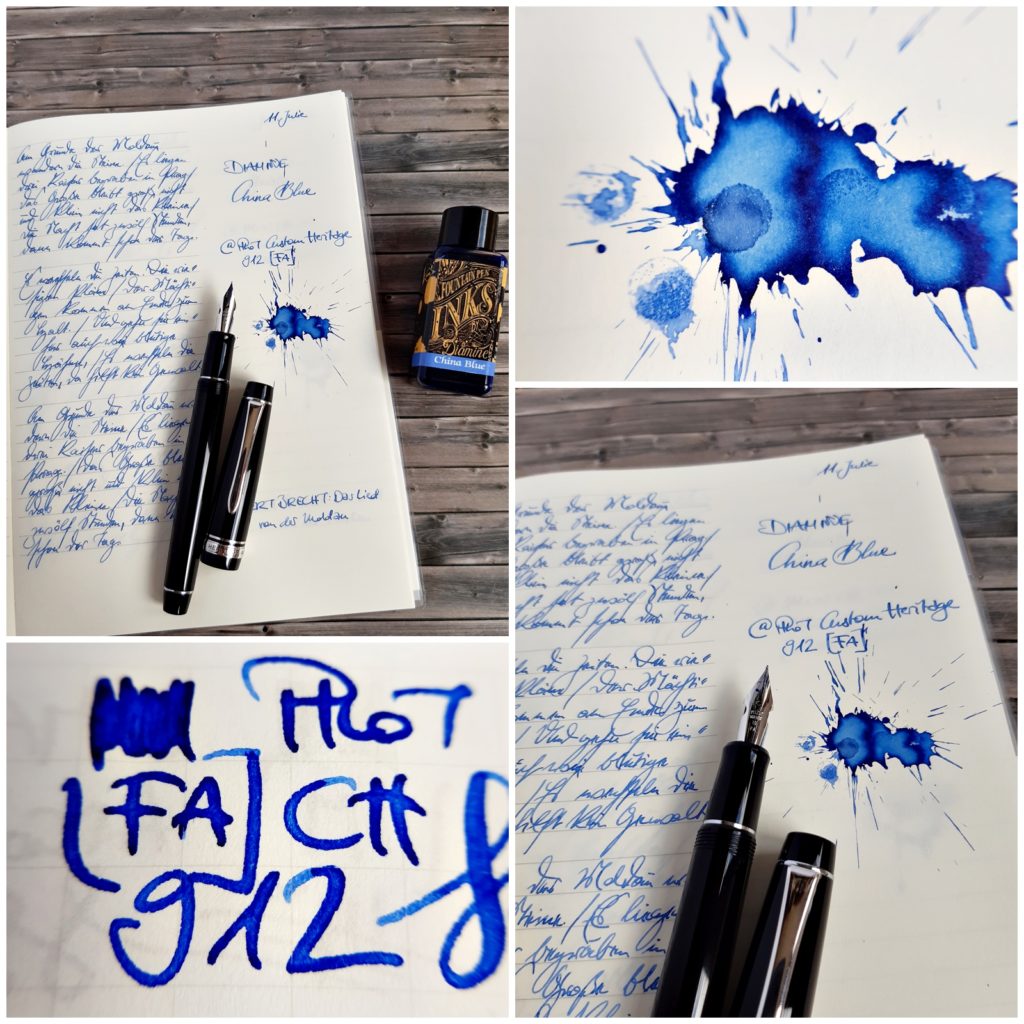 The longer it is on paper the lighter it becomes, it seems to "age".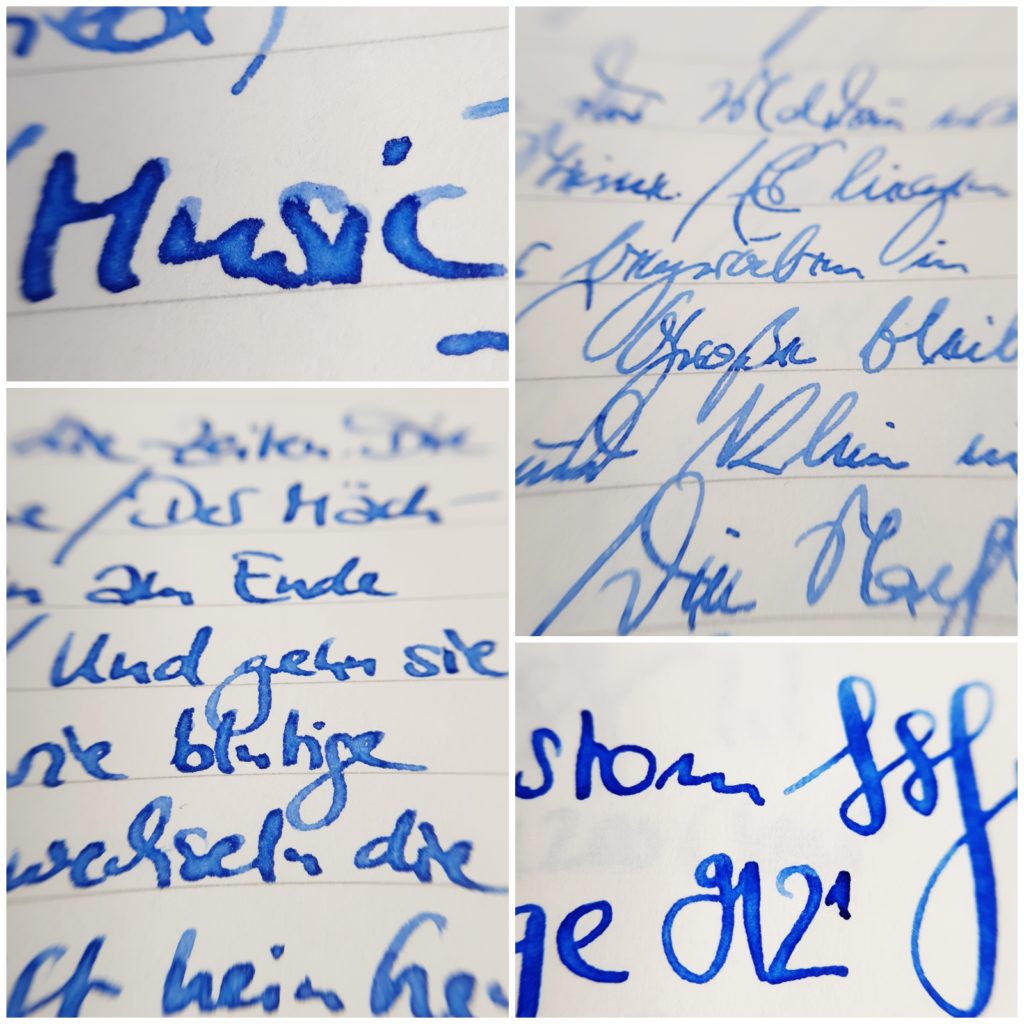 The thicker it gets on paper, the darker and stronger it appears …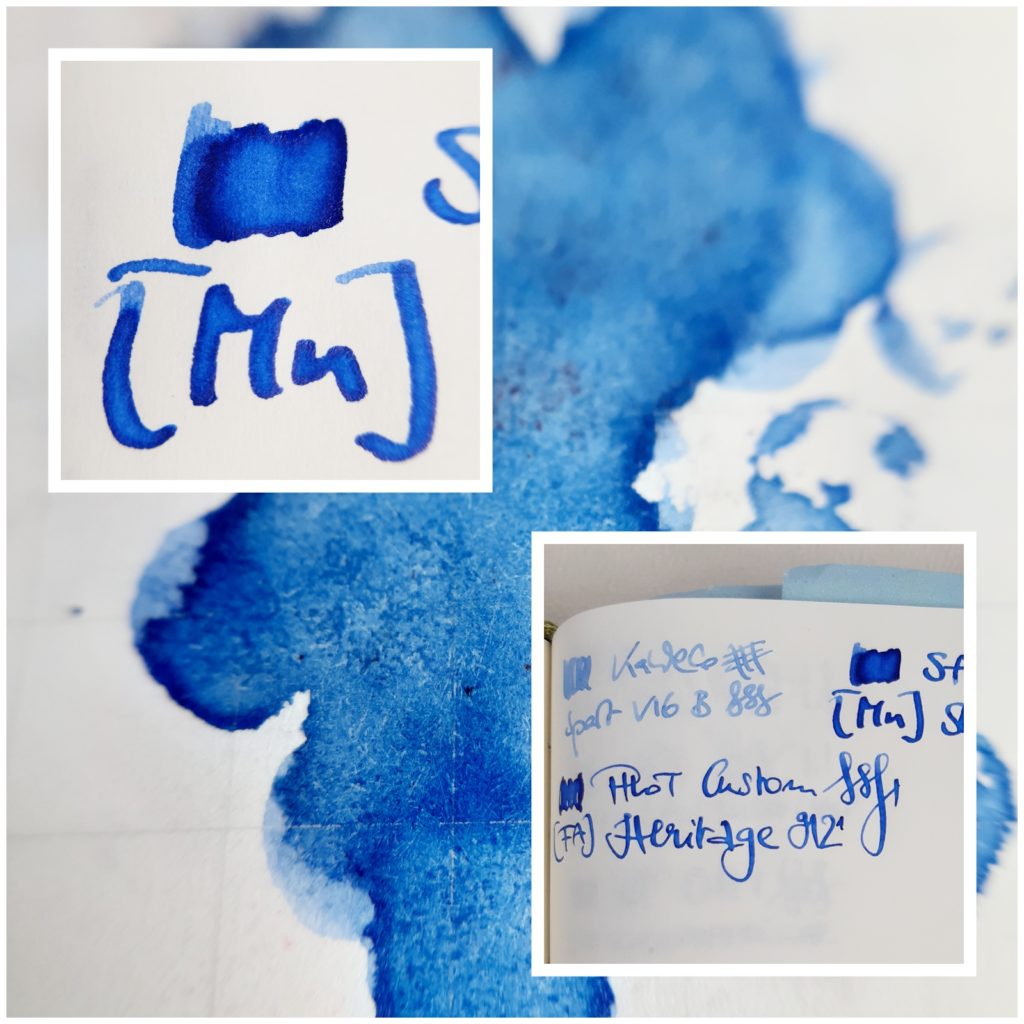 … changing from true China Blue to a more Royal/Washable Blue tone.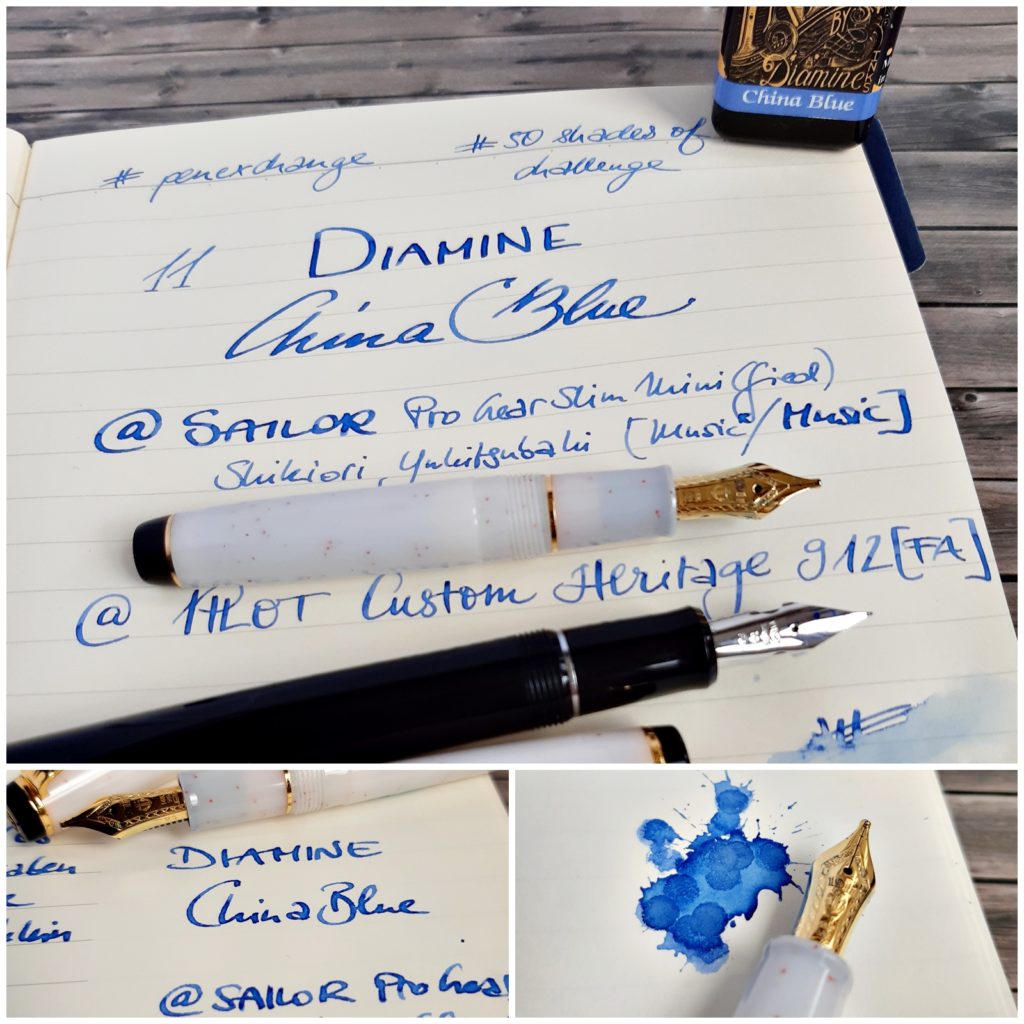 Pens used were a vintage Kaweco Sport V16 piston filler with a finicky B nib, a Pilot Custom Heritage with a wet FA nib and a Sailor Pro Gear Slim Minified Shikiori Yukitsubaki with a wet-ish Music nib. Papers are a Midori MD lined + margin A5 book, a lined Life Noble Note A5 book with cream-coloured paper, a Stalogy 365 A6 (the one with the grid), and a custom A5 book made of 52 g/m² Tomoe River paper.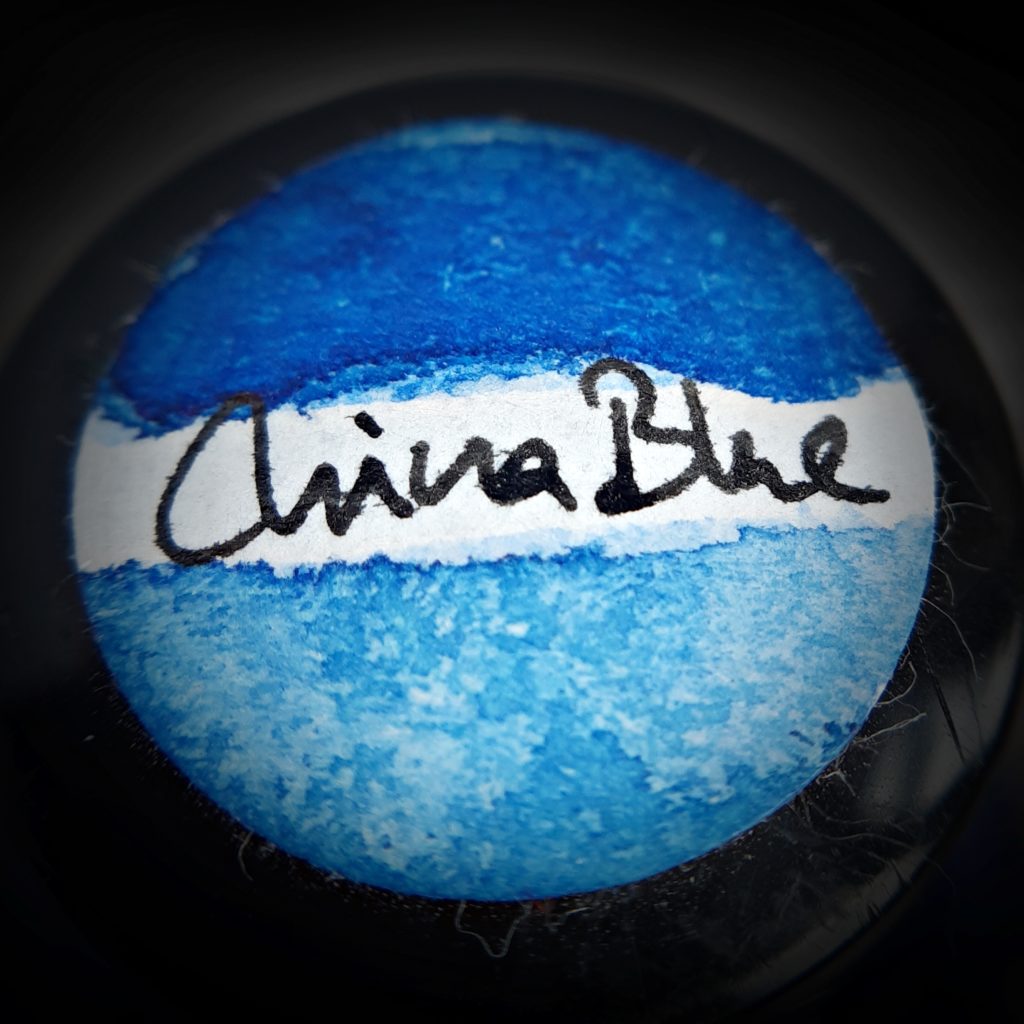 Skip back to main navigation