50 shades of blue #101 Comparing the Labels
When I prepared my pens for the #50shadesofbluechallenge (link to the hashtag on Instagram), a challenge over at the German PenExchange forum for July & August 2020, I also pulled out my bottles with the little selfmade labels (cutouts from Avery label stickers).
Diamine Aqua Blue, Asa Blue, Beau Blue, Bilberry, Blue Black, China Blue, Denim, Florida Blue, Flower Aster Blue, Guitar Pelham Blue, Imperial Blue (yep! they call this one a blue), Indigo Blue, Kensington Blue, Majestic Blue, Mediterranean Blue, Midnight Blue, Misty Blue, Presidential Blue, Prussian Blue, Sapphire Blue, Sargasso Sea, Skull & Roses, Twilight.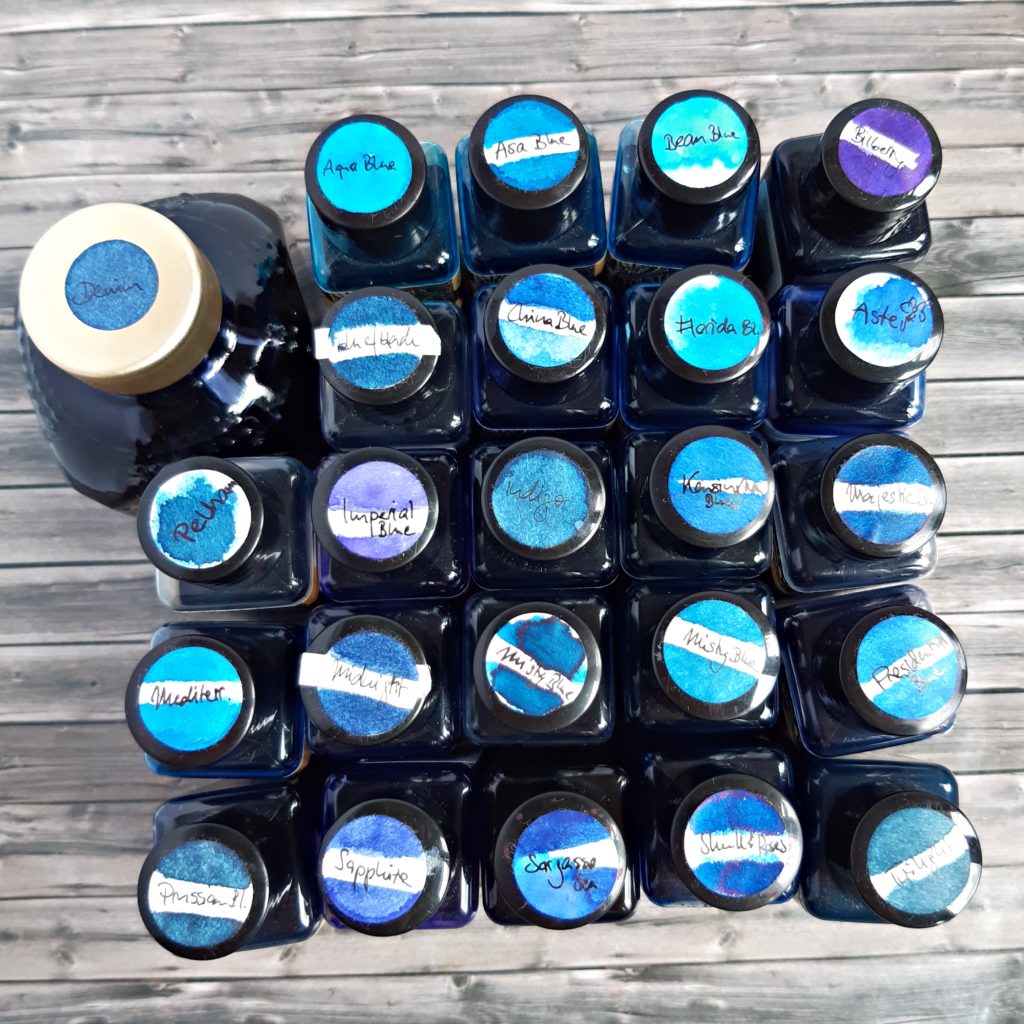 A separate grouping of some lighter blues: Diamine China Blue, Flower Aster Blue, Florida Blue, and Mediterranean Blue; Graf von Faber-Castell Gulf Blue: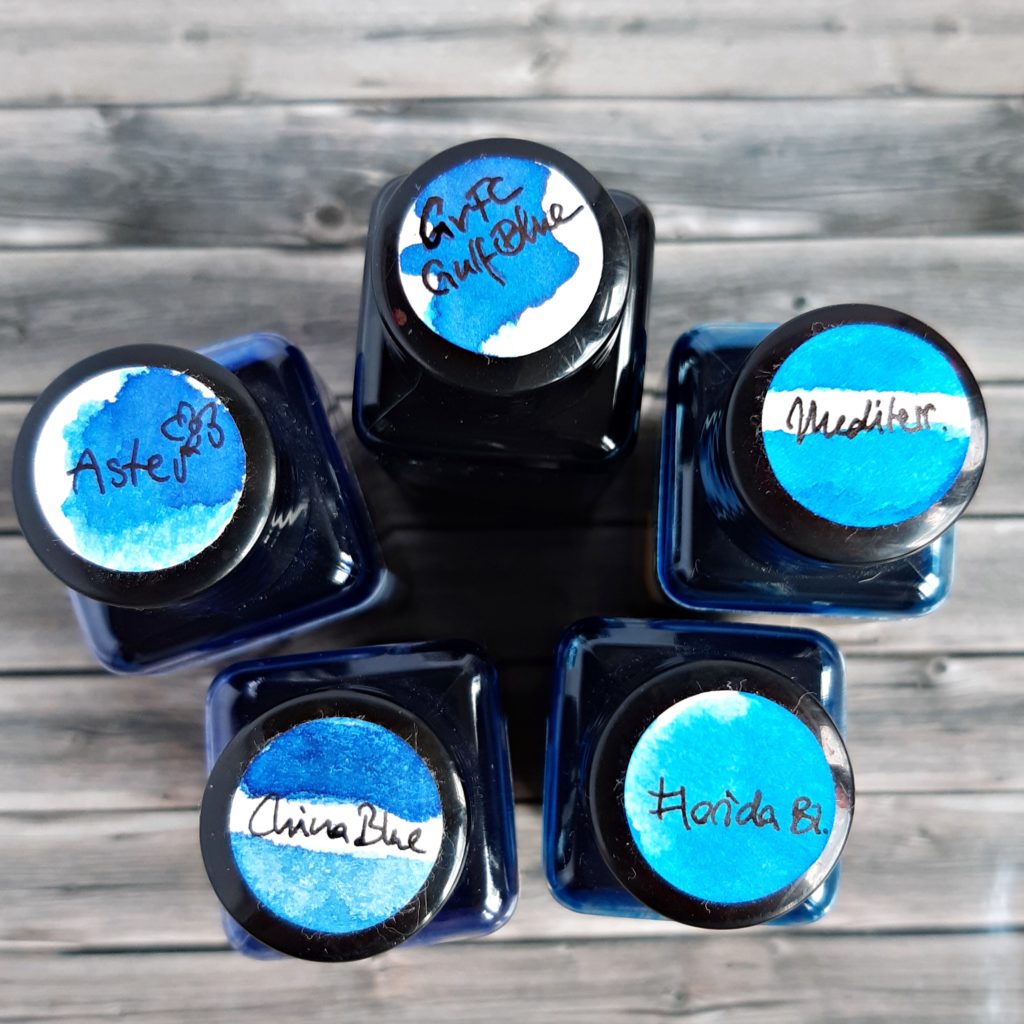 Diamine 150th Anniversary 1864 Blue Black, Blue Velvet, and Regency Blue.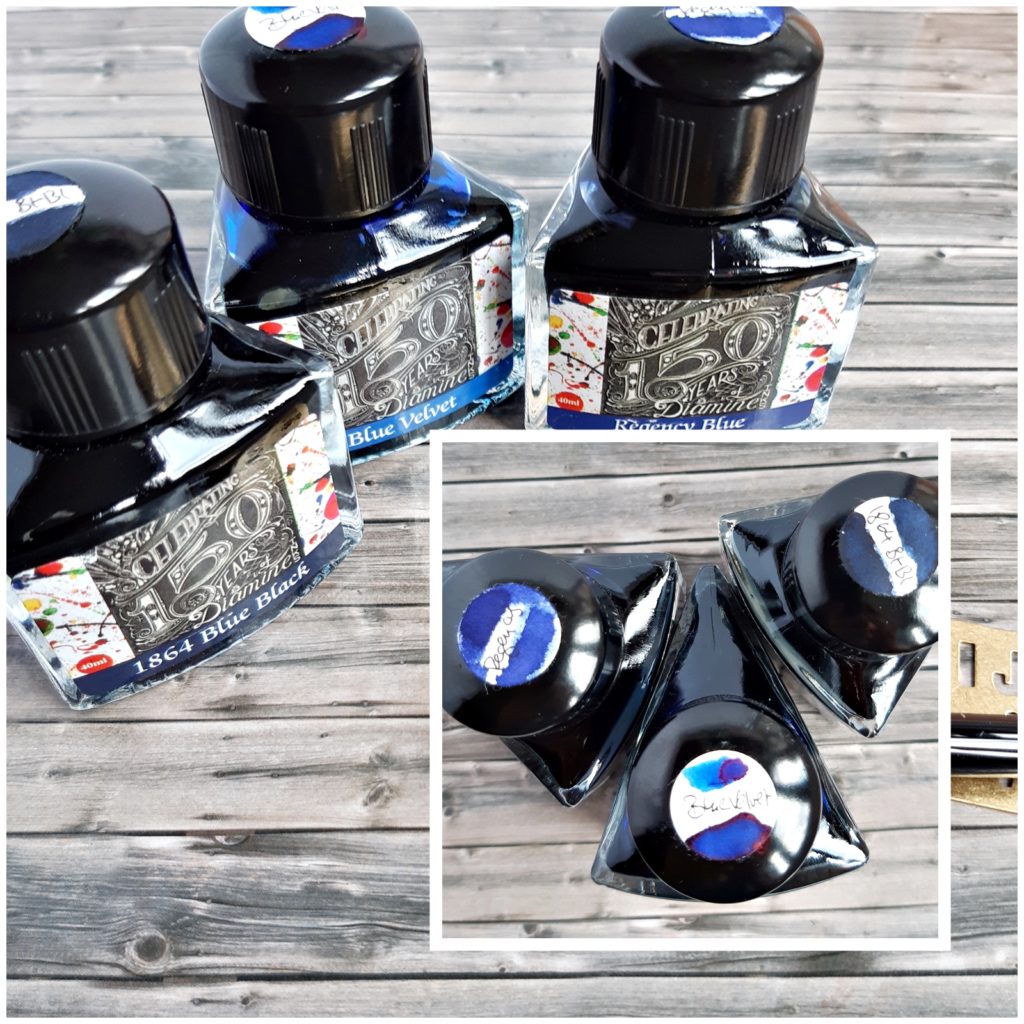 Skip back to main navigation