50 shades of blue #10 Diamine Blue Black
Diamine Blue Black (standard line in standard international cartridges, 30 ml plastic and 80 ml glas bottles) is a rather green version of what most blue blacks look like.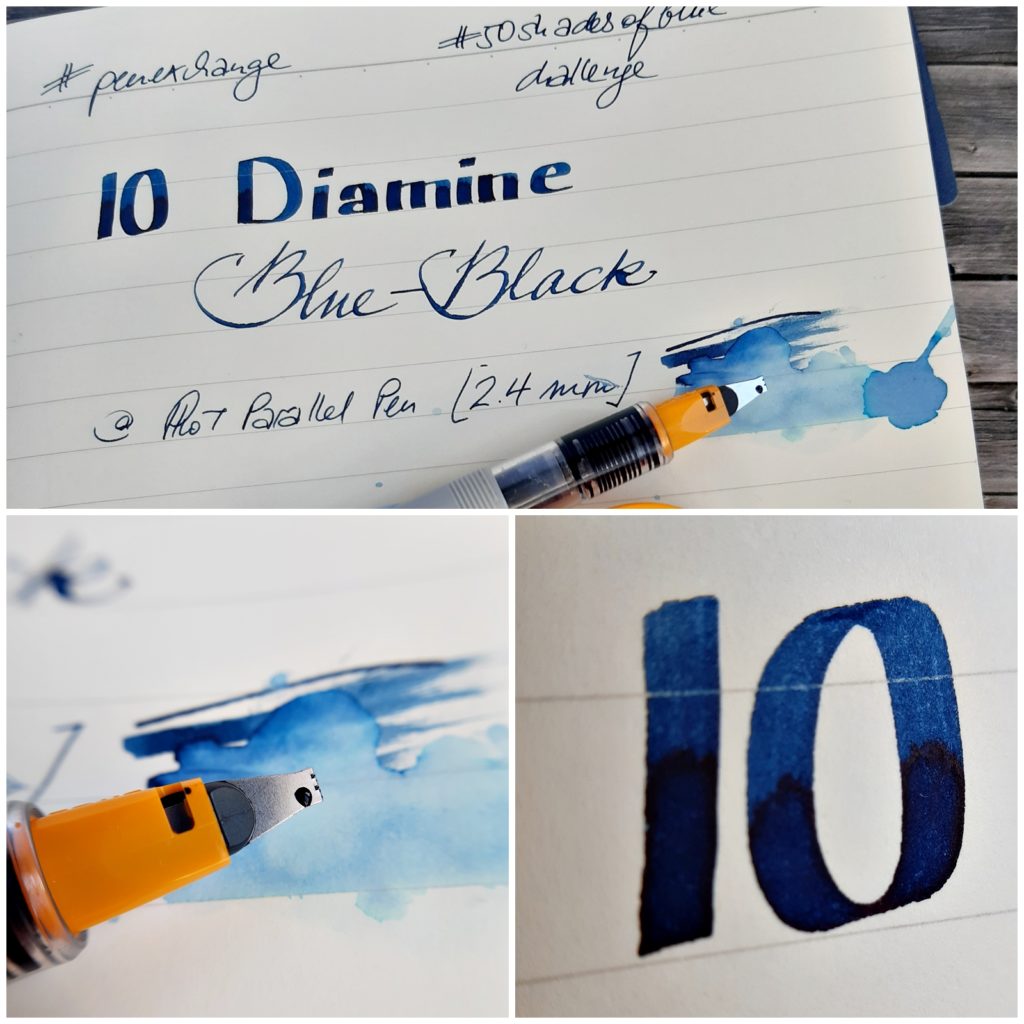 Diamine Blue Black behaved well in my Pilot Parallel Pen 2.4 ml; no sheen but some shading was visible.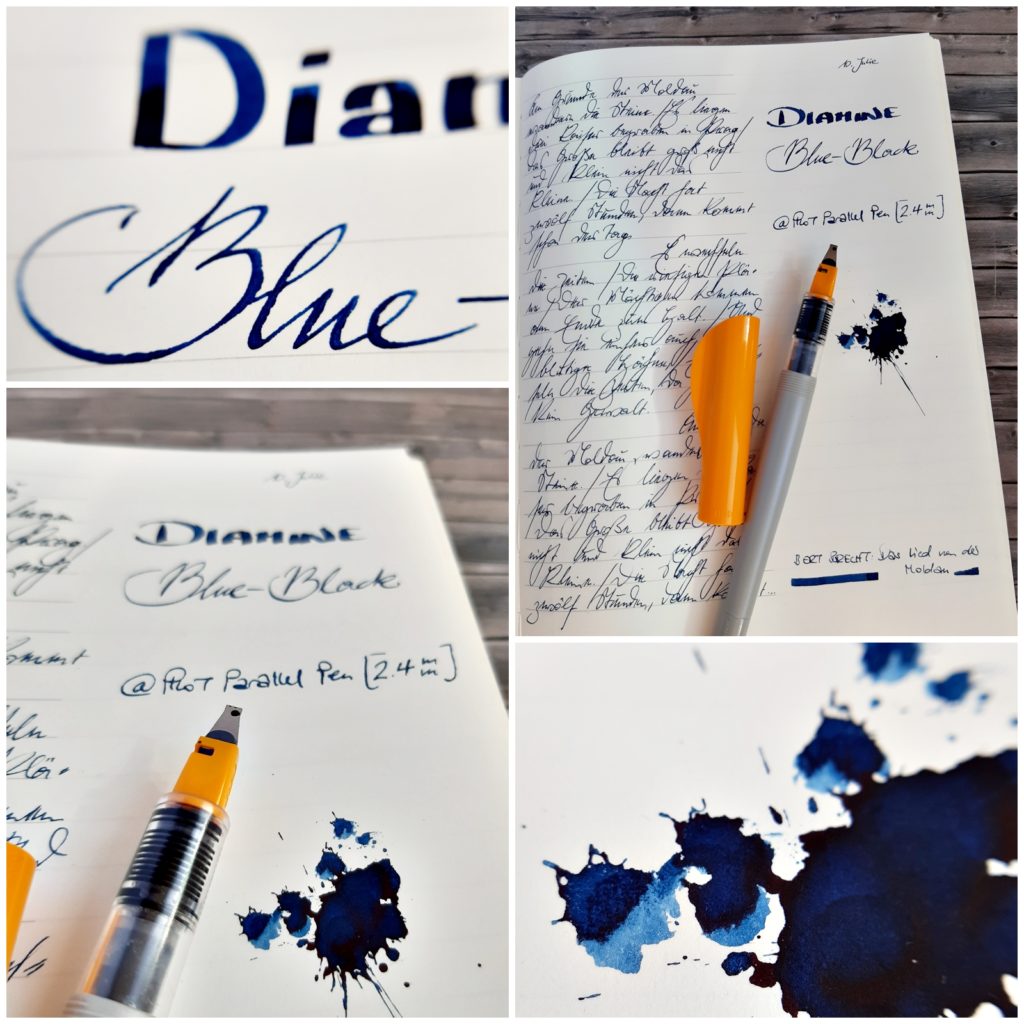 Script in fine lines was written with the nib turned on the side. The nib of the PPP is well able to be used in many different ways and at different angles.
Skip back to main navigation