50 shades of blue #06 Diamine 150th Anniv. Blue Velvet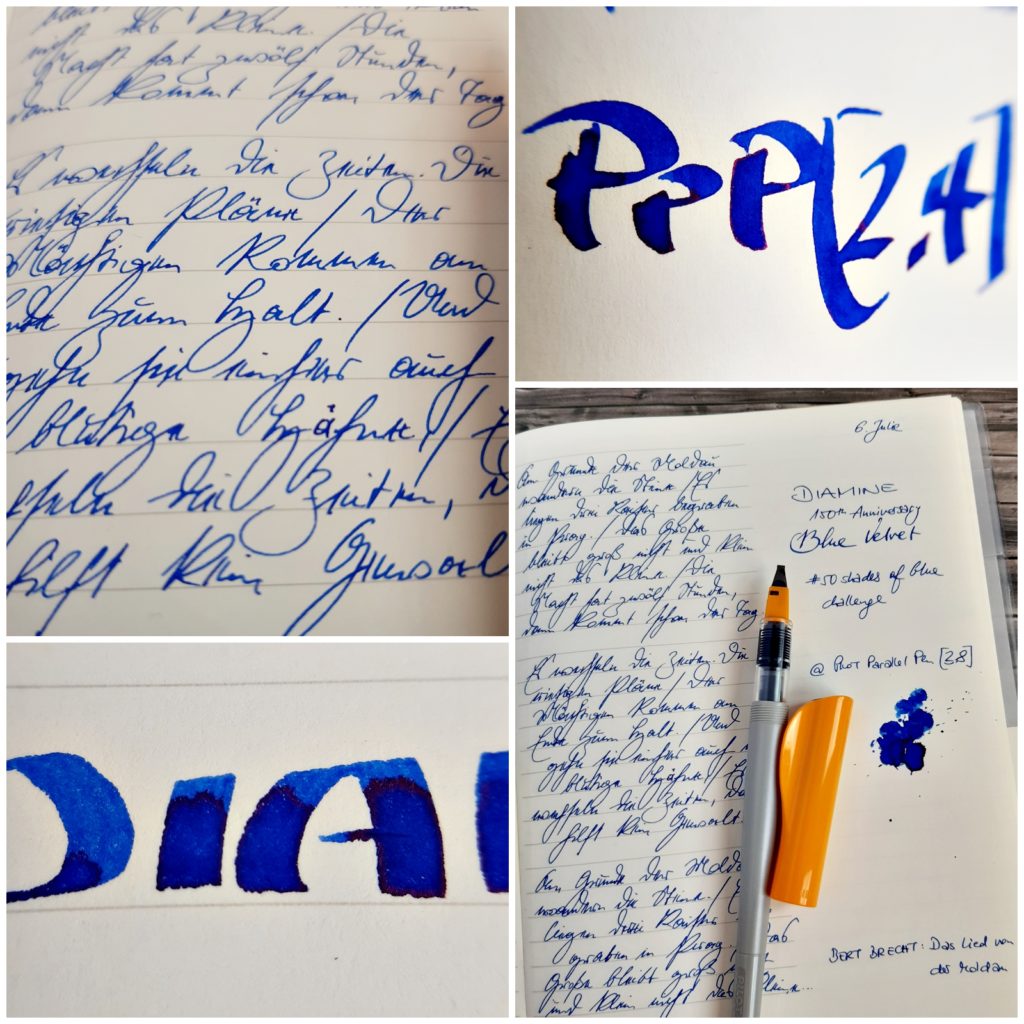 Diamine 150th Anniversary Blue Velvet is a vivid and bright blue with some shading and sheen, where it goes on paper really thick.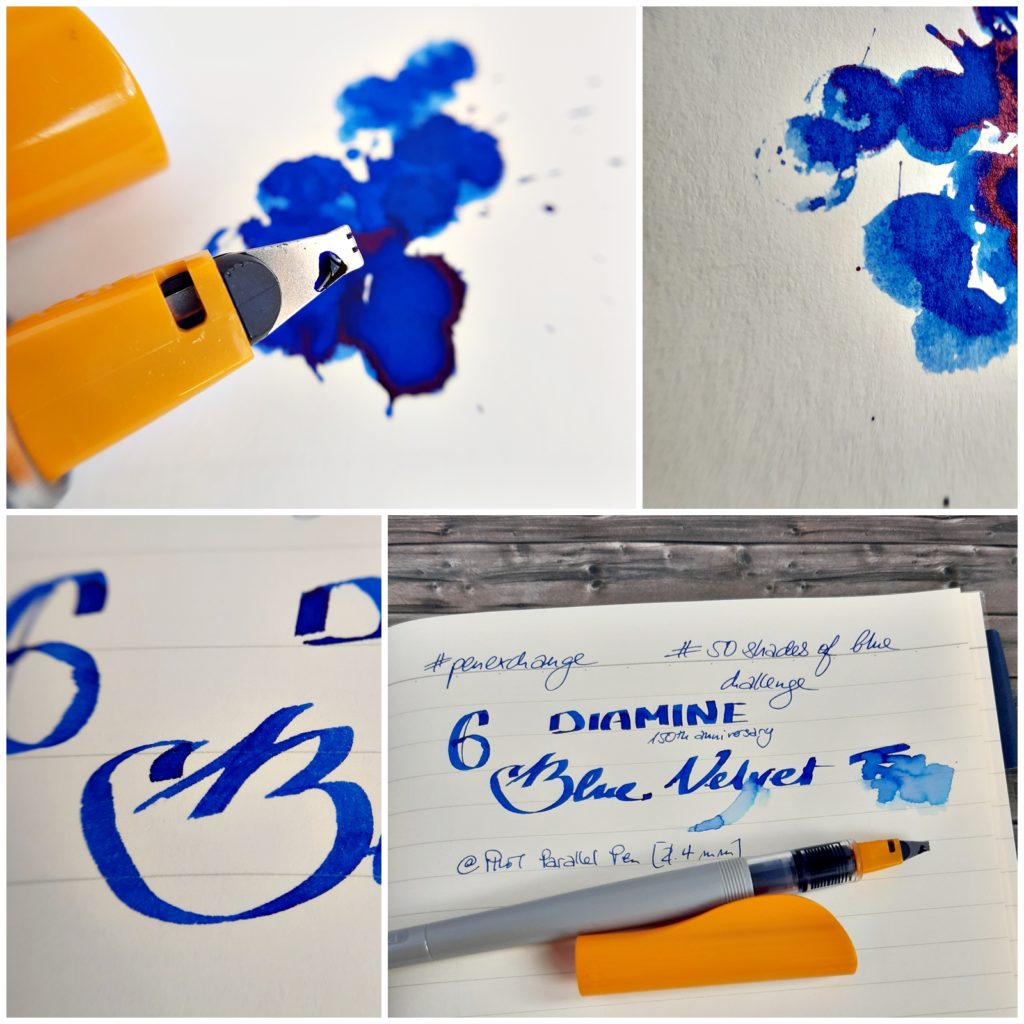 It flows well in my Pilot Parallel Pen 2.4 mm and will — oh, how often do I have to admit that! — get more use in the future as I neglected it. An ink suitable for work and school, but with such a vivid colour that it is also fun to use.
Skip back to main navigation