50 shades of blue #05 Diamine 150th Anniv. Regency Blue
Diamine's 150th Anniversary Edition has a whole bunch of beautiful blues, this is one of them: Regency Blue.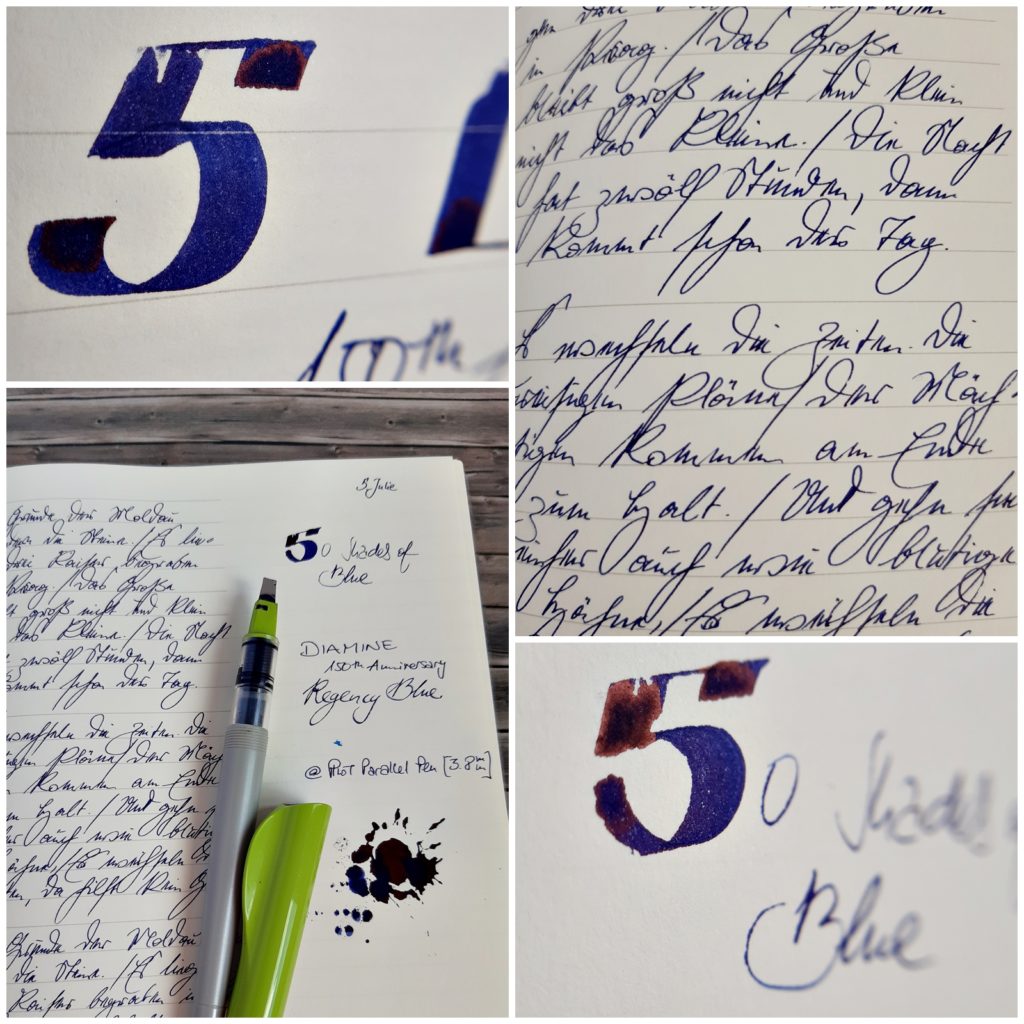 Regency Blue is a sheening deep dark blue(-black) leaning towards purple, which you can also see once the ink gets diluted with water.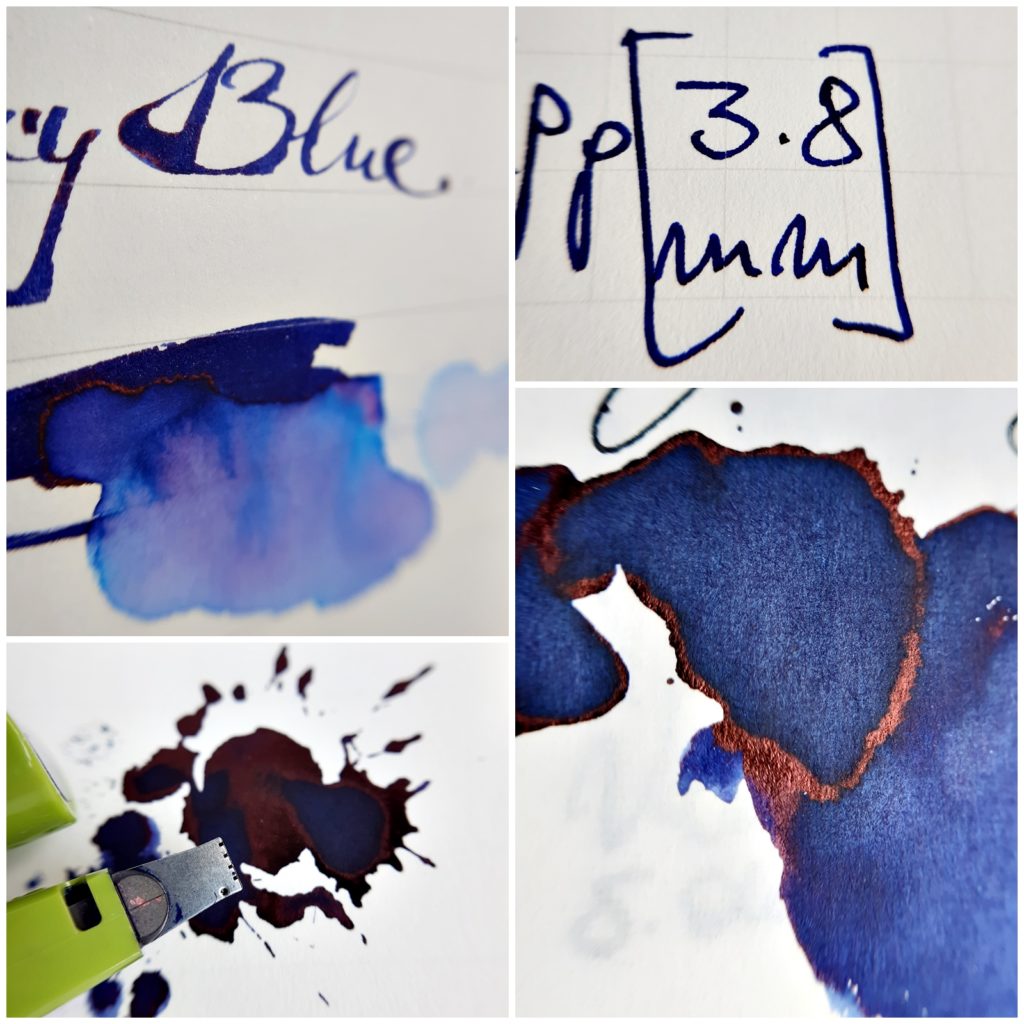 As with many inks I own this one did not get the attention it deserves; I will have to come back to it in the future and use it more often!
Skip back to main navigation