50 shades of blue #04 Diamine 150th Anniv. 1864 Blue-Black
What a mouthful this name is: 1864 is the darkest Blue-Black in Diamines 150 Anniversary series, a deep blue that is hardly colourful.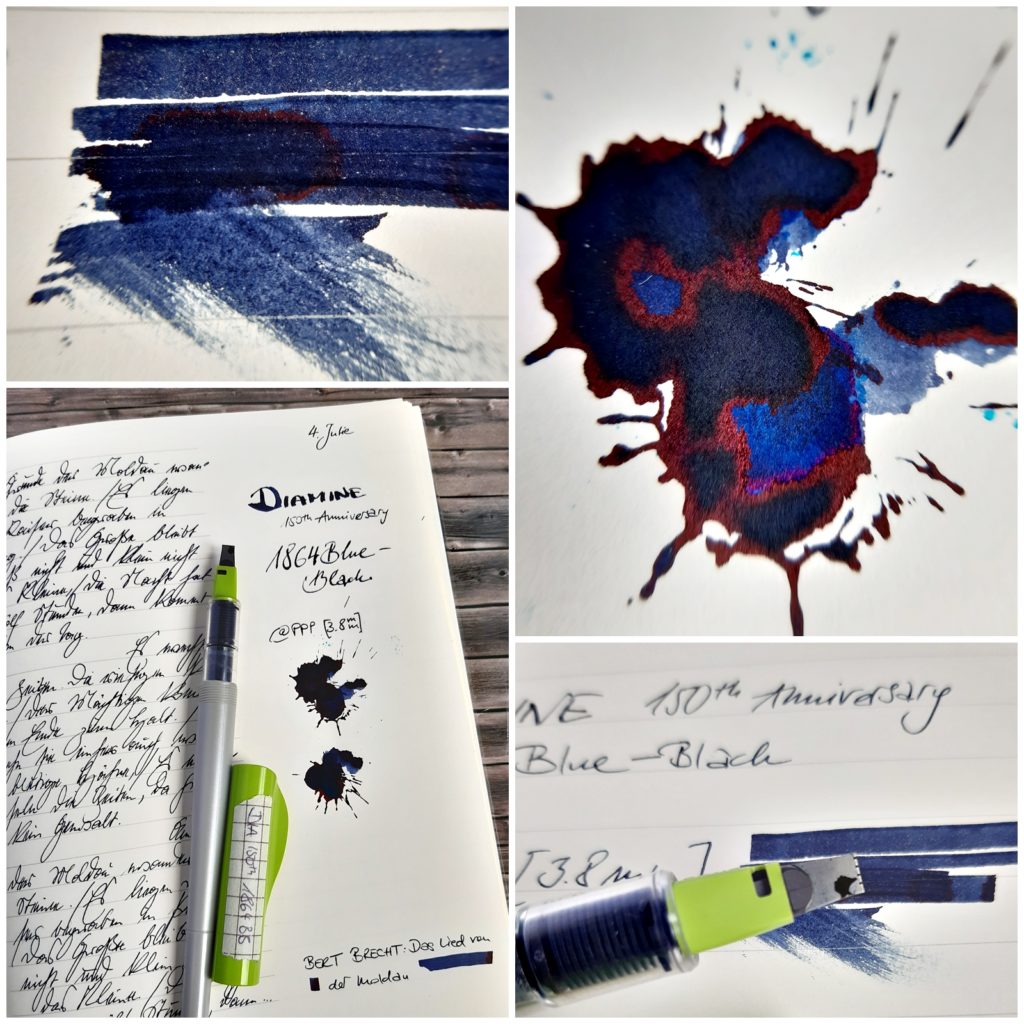 Flow seems to be average; I have to admit to have not come around using it much as other blue-blacks such as Sailor Sou-Boku or Lamy Blue-Black have fascinated me more upon first playing around.
But the beautiful sheen makes me want to give this ink some more chances, especially in a broad or flexible pen. Probably a rather dry nib would be preferable, as a wet ink might make it go on page too dark to lose any hint of the subtle colour.
Skip back to main navigation