50 shades of blue #03 DeAtramentis Hellblau
DeAtramentis Hellblau (Light Blue) was a gift that was very dear to me and my daughter; we managed to empty the bottle in a good year.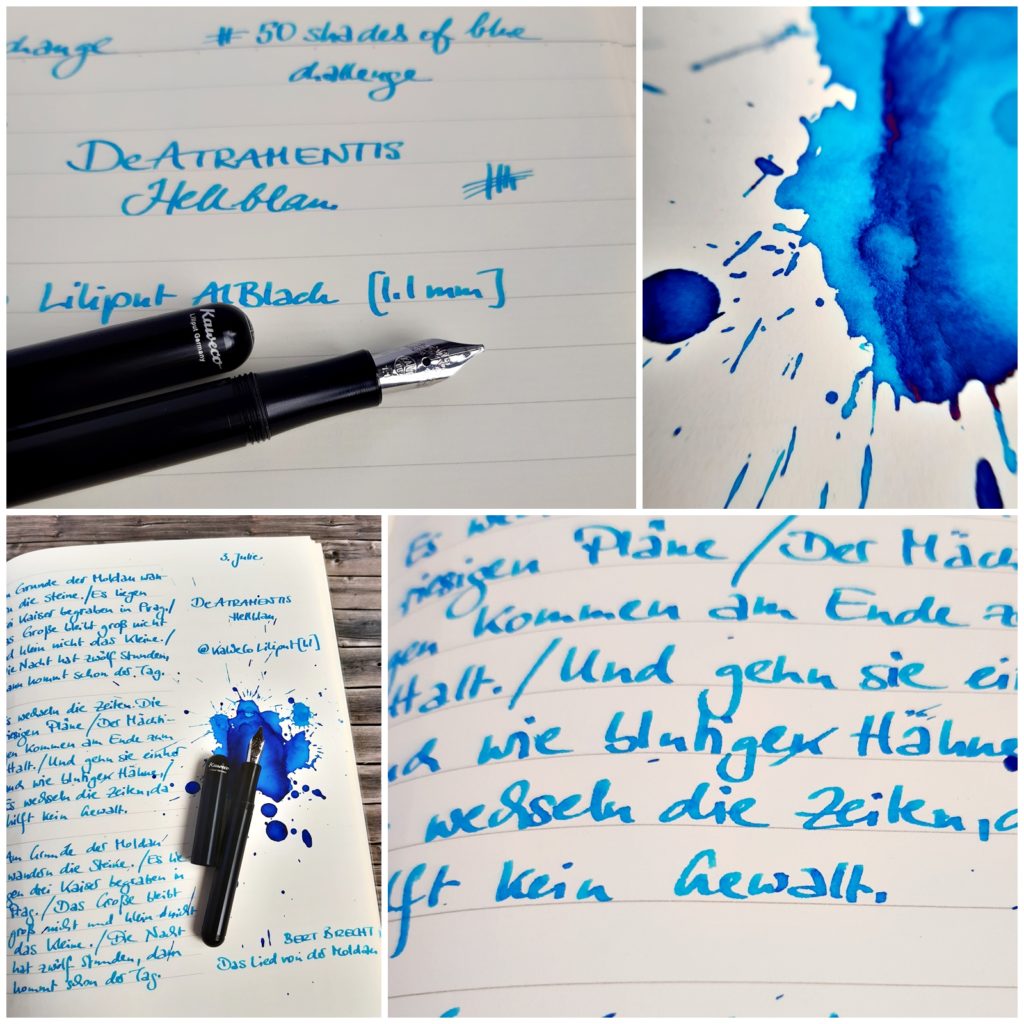 It was used in a Kaweco Liliput with a calligraphy nib of the 1.1 mm size.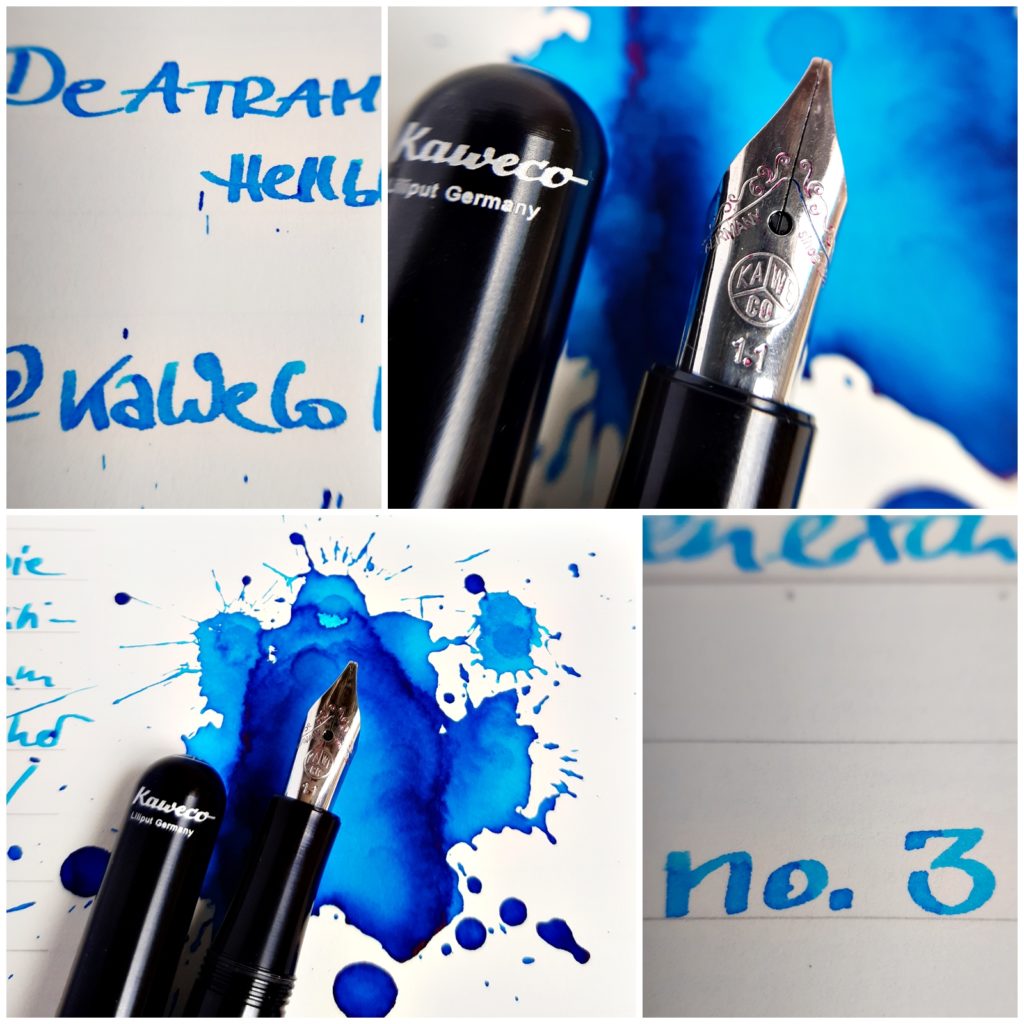 I like how it develops a vivid shading, at least for the first few lines after sitting in the pen for a while.
Skip back to main navigation