50 shades of blue #02 Colorverse Crystal Planet
Colorverse Crystal Planet was a gift from Julia over at Pen and Paper Passion — thank you!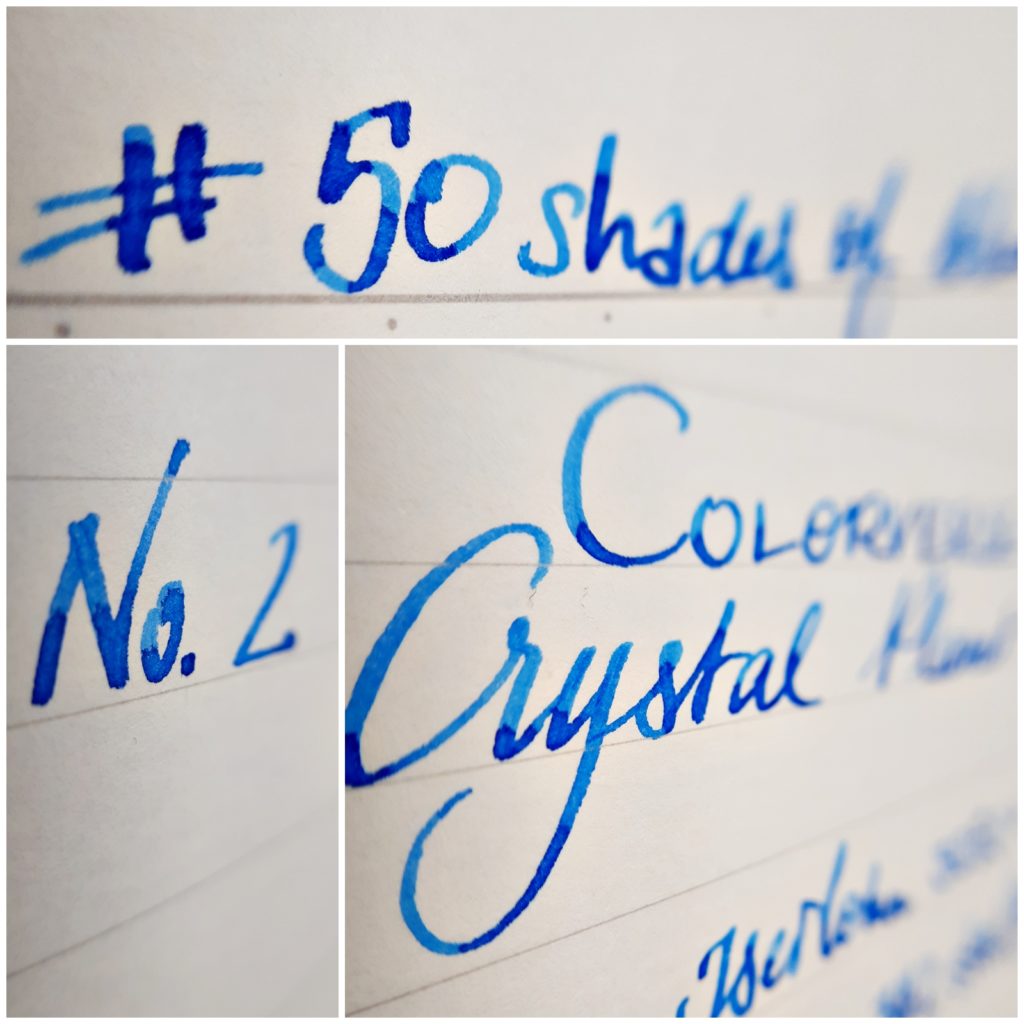 It seems to be a fairly dry ink, at least my Brause Iserlohn BB, normally a pretty juicy writer, started to stutter.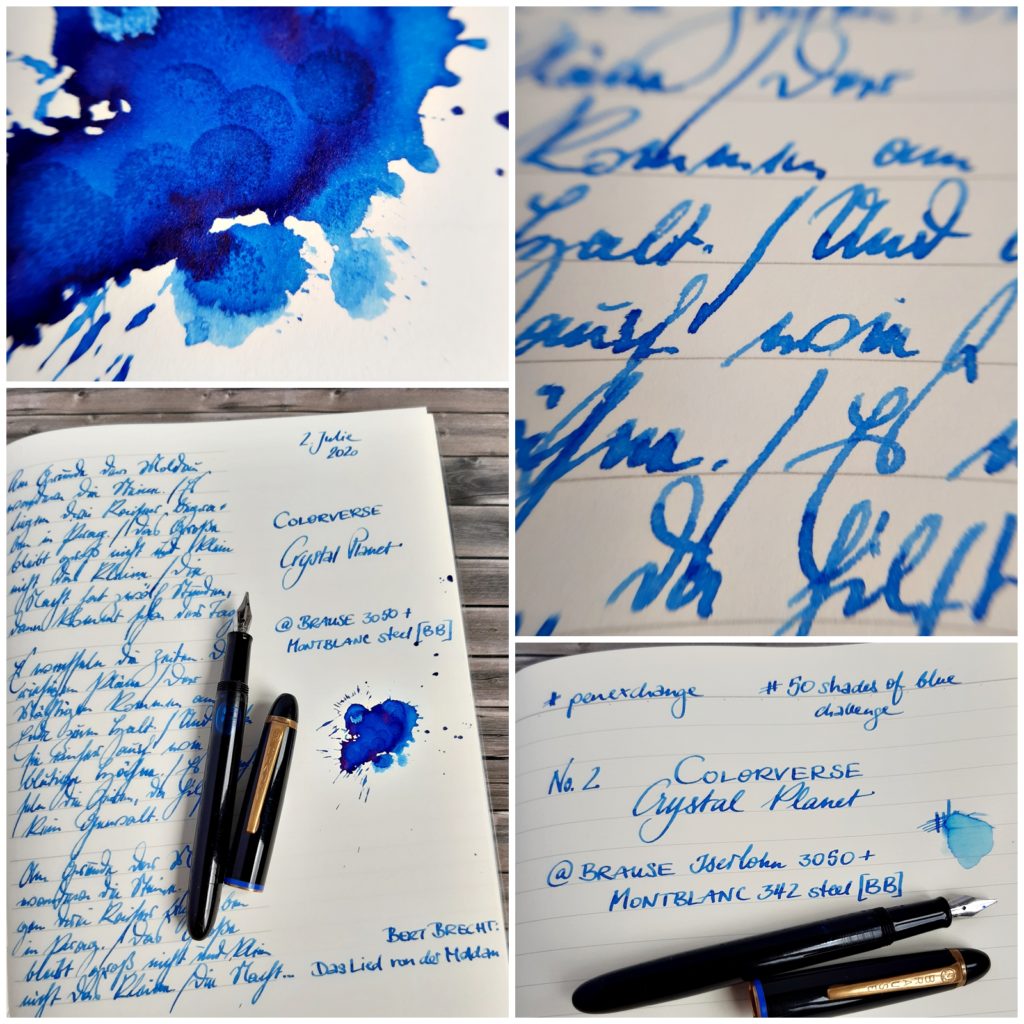 Hmm, hmmm, ain't nobody got time for taht, although the vivid shading is soooo promising!
Skip back to main navigation