50 shades of blue #01 Pelikan 4001 Royal Blue
Some days will have two inks to show as there is my private list for this challenge and a second, "official" list in the PenExchange forum.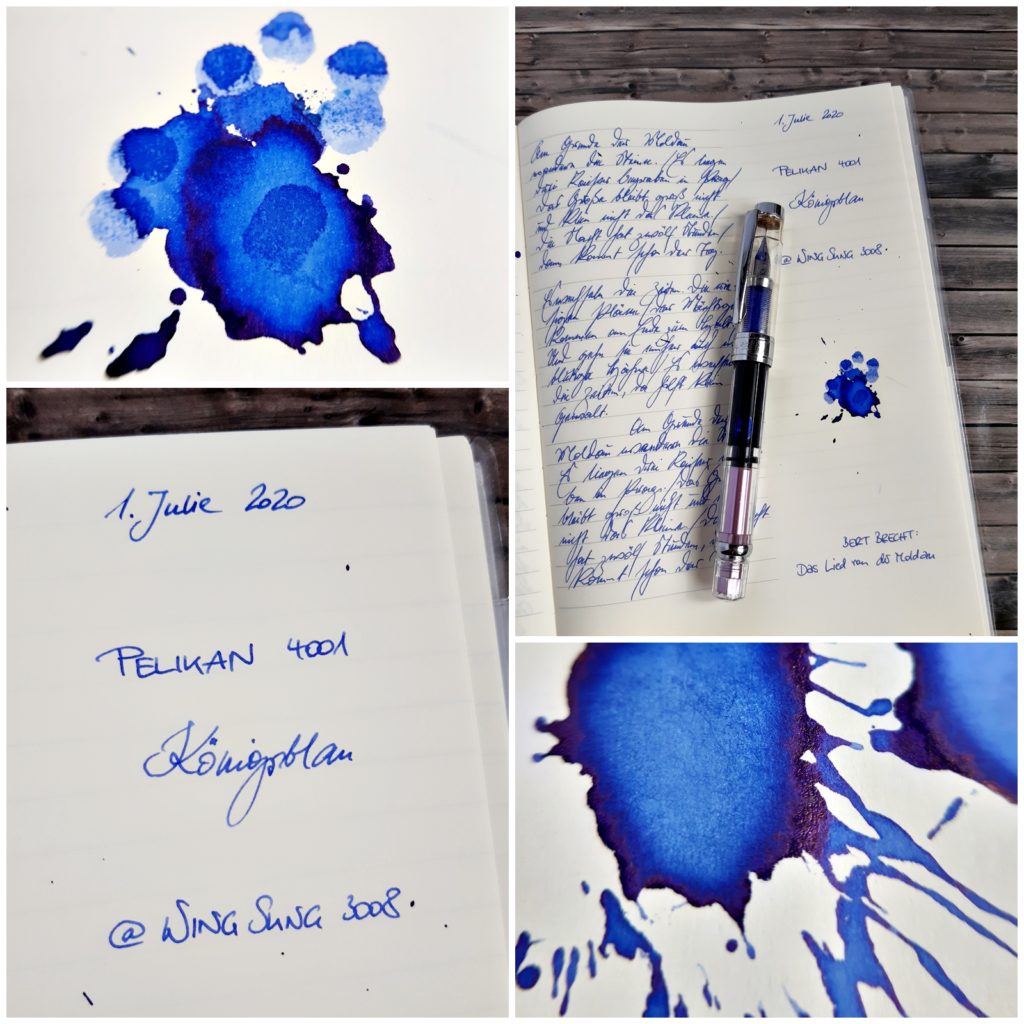 Over there the start of the challenge is marked by Pelikan 4001 Königsblau, a staple ink for millions of pupils here in Germany. My son uses it (and other generic Königsblau inks) in his Wing Sung 3008 with a fine nib all the time so I used the opportunity to fill his pen with this new acquisition.
My son mostly uses royal blues because these can be eradicated by a "Tintenkiller", an ink eraser that looks like a felt tip, a common practice for German pupils for decades now. You can "kill" the ink with a double ended pen with the felt tip-like end, then later write over it with the other tip of the pen. This one is filled with blue colour which almost looks like the blue ink used before. Some teachers do not like it because they fear it enables children to cheat, but mostly these are allowed in schools, maybe not in exams. I might add a picture of that Tintenkiller and how it works later.
Skip back to main navigation