50 shades of blue #01 Akkerman Dutch Masters Ceruleum Blauw van Vermeer (updated)
Today marks the first day of a new challenge in the German PenExchange forum, the #50shadesofbluechallenge. There is an official list, but I have my own list of 50 blue inks that I hopefully will briefly present more or less daily here and over there.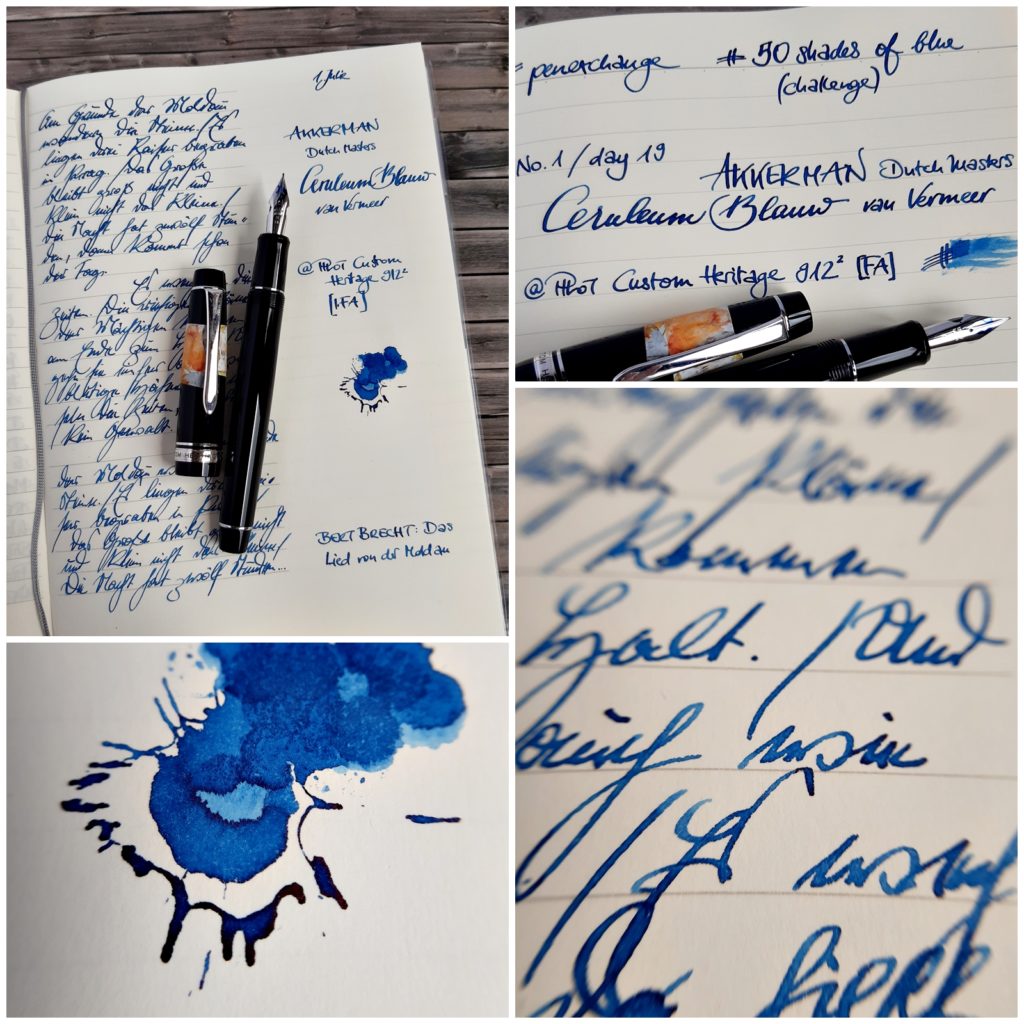 Day one starts with Akkerman Dutch Masters Ceruleum Blauw van Vermeer. This ink (a twin of Diamine Misty Blue? We will see …) is one of my favourites. It has a certain warmth and glow on the page, it is a not too exceptional blue, at first sight, but behaves well here in a Pilot Custom Heritage 912 FA), looks calm yet not boring. Yep, I love it, it might be one of my favourite blues.
Added on July 22:
Since I use most of my inks in cartridge/converter pens, I filled some of these into little plastic bottles with an integrated syringe or drip bottles.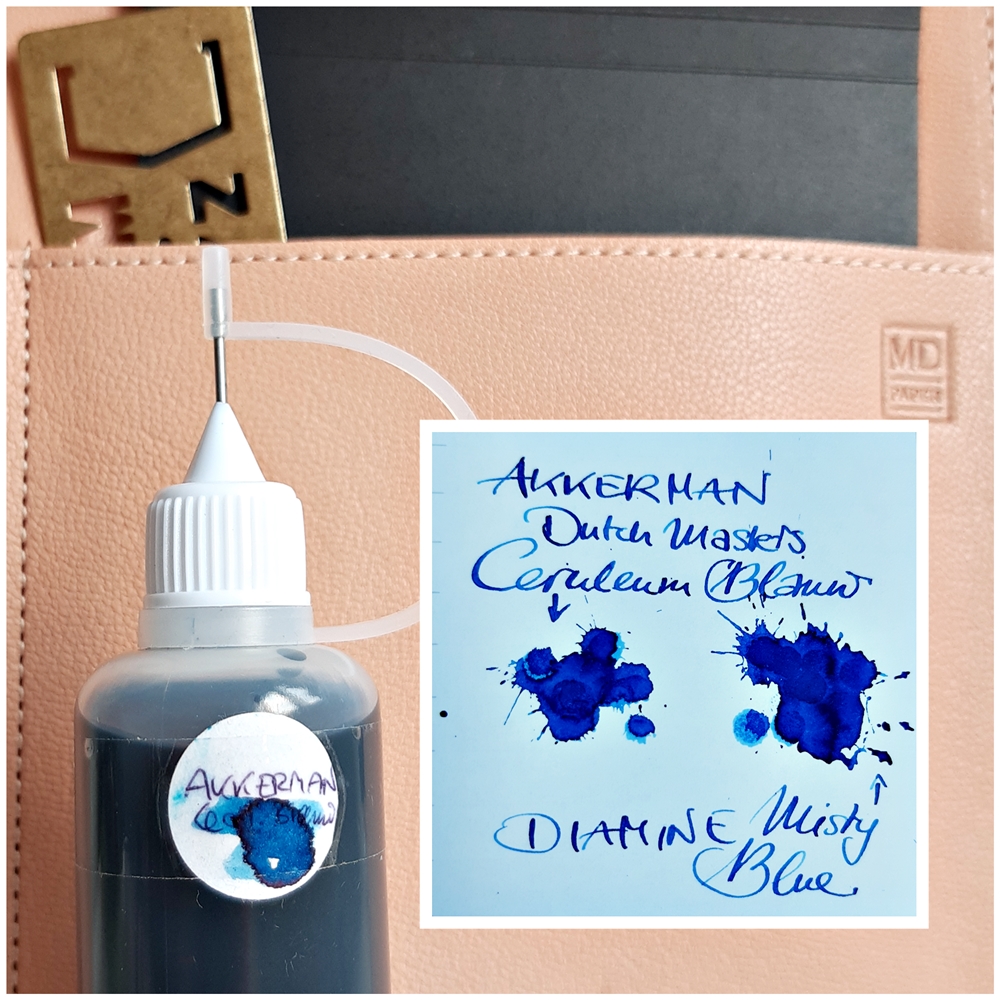 A brief comparison between Akkerman Ceruleum Blauw and Diamine Misty Blue shows that both inks are pretty much indistinguishable. This is not too much of a surprise as Diamine is said to produce Akkerman's inks.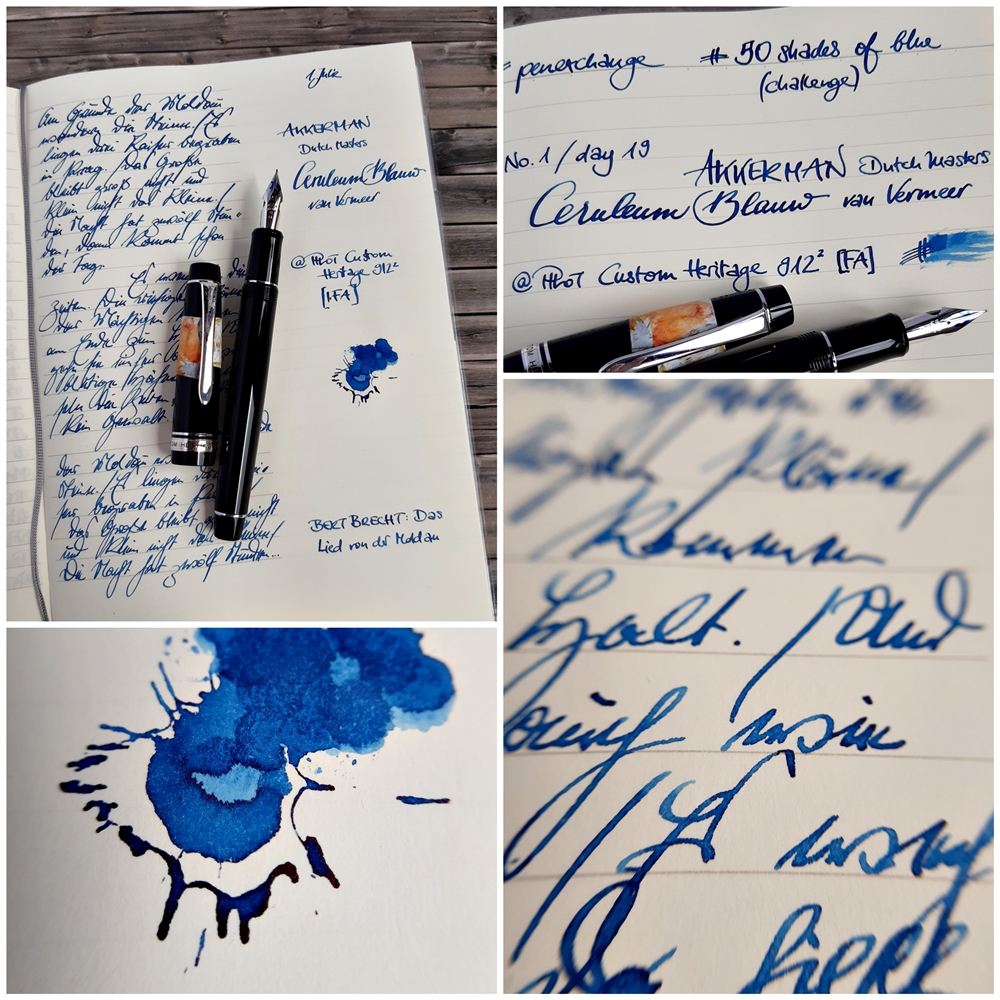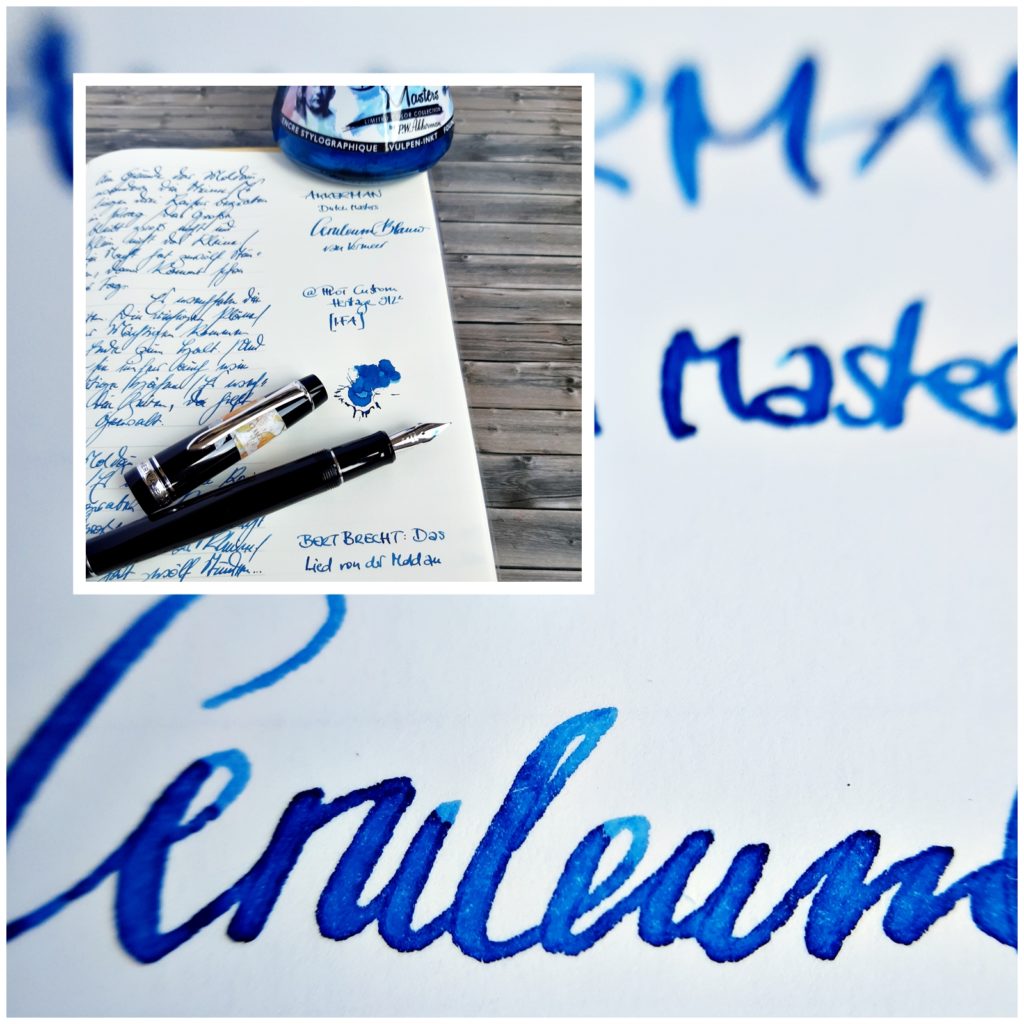 Skip back to main navigation